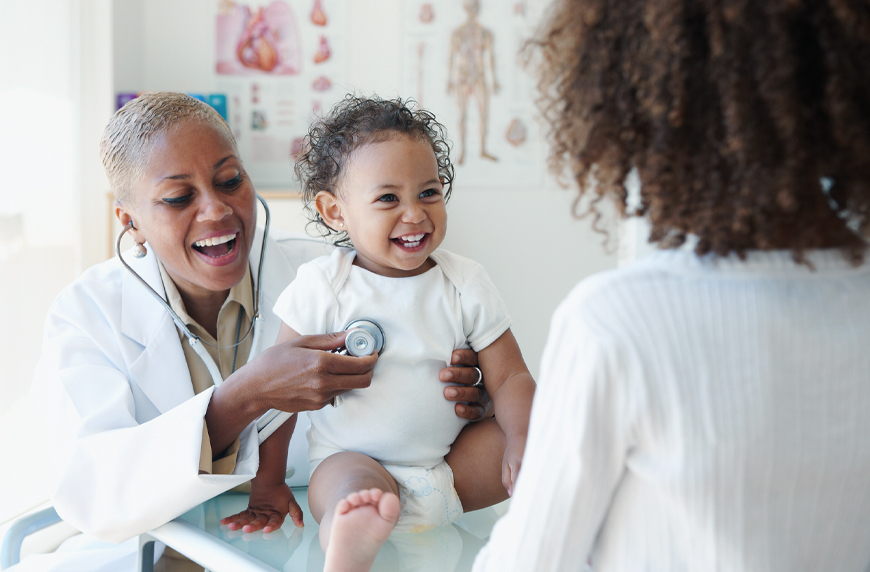 The healthcare industry has faced unprecedented and unpredictable staffing challenges over the past two years, and the healthcare crisis is far from over. We asked the leaders of CHG Healthcare's staffing brands to share their predictions and advice on how to address the staffing challenges of the year ahead. Here's what they had to say about the growing competition to attract and retain providers in 2022.
Demand for providers is at an all-time high
The return of patients seeking care for elective and non-emergent procedures — combined with heightened acuity in many cases — is resulting in exponential growth in demand for physicians and other care providers. This is true for both permanent positions and temporary services. "Demand for our services is as high as it's ever been in my time in locums," says Tyler Black, president of Global Medical Staffing, which specializes in domestic and international locums tenens physician staffing.
While demand for locums physicians has roared back in the U.S., international demand is growing but lagging behind, Black says. "Internationally, we're still probably 25% down in job demand than we were prior to COVID," he says. "As international travel becomes more open, we believe the job demand that we would see in pre-COVID times will expand and fully recover."
Feeling the squeeze from a shrinking labor market
While demand is on the rise, however, the healthcare workforce is shrinking, resulting in increased competition for a limited resource. Luke Woodyard, president of Weatherby Healthcare, says the pre-existing provider shortage has only been worsened by the pandemic, because many physicians are saying enough is enough.
"The problem has been amplified by provider burnout; it's been a long couple of years, and some physicians are looking for a change or want to do something different," he says. "Knowing how competitive the market is, it's already becoming incredibly hard to find permanent or temporary candidates to fill open positions."
Lisa Grabl, president of CompHealth Locum Tenens, is seeing the same trend. "Physicians understand the demand that is out there right now. Demand is very, very high, so they know they have a lot of options," she says.
Higher demand means that providers can afford to be pickier about the positions they accept, as well as compensation, work-life balance, and more. "We have one specialty where we have increased pay roughly 60%," Grabl says. "There are people who are paying double for locum providers to what we were paying pre-COVID."
Addressing provider burnout
Provider burnout has become one of the biggest challenges faced by many healthcare organizations. It means patient ratios are staying high and hours are long — especially for nurses, who are spread thinner than ever. Lynne Gross, president of RNnetwork, which provides domestic travel nurse staffing, says that's one of the reasons many nurses have decided to leave their jobs.
"Nurses have worked so hard through the pandemic, and they're tired. So they're cutting back their hours, they're taking time off, or they're saying, 'I'll go be a traveler and make more money,'" Gross explains. "That's fueling the nurse shortage and pushing up pricing."
The worsening shortage has made it harder for facilities to fully staff nurses, thus perpetuating the cycle of burnout.
Many physicians are considering leaving their jobs due to burnout as well. One of the ways healthcare organizations are addressing the burnout problem is by bringing in locum providers to provide additional coverage and give their staff physicians an opportunity to take time off and recharge.
"Locums is a great option to prevent provider burnout," Woodyard says. "If you know that your providers have a lot on their plate, are overworked, or are picking up additional shifts, make sure you stay connected with your provider pool and say, 'What resources do you need to give you some relief?'"
Grabl says enabling them to cut back to an abbreviated schedule for a few months or take an extended break to rejuvenate may give staff providers the time to recover they need.
It's also important to have processes in place to consistently enroll locum tenens providers and bill properly for their hours, according to Grabl. That way locum providers can help maintain hospital revenue while permanent staff are away. "It's important to maximize the level of reimbursement you can receive for locum tenens coverage," she says. "And we can help you with that process so that your locums will generate revenue and not just feel like an expense."
How to win in a competitive market
In addition to addressing provider burnout, several actions can help healthcare organizations stand in a tight labor market. Increasing pay is perhaps the most obvious — and pay is definitely important — but there are many ways to attract providers to get the coverage you need.
Think beyond pay. "Facilities have to think about what is important to providers," Woodyard says. "Is it just about compensation? Probably not. It's about workplace environment, culture, connection, and the relationship. You have to ask yourself what else is important to your providers, because it's not always just about the pay."
Offer schedule flexibility. "One of the reasons nurses leave to travel is they want flexibility. So if you can find ways to provide more flexibility for your permanent nurses, it will make them more inclined to stay," Gross suggests.
Provide additional support. Keep staffing levels high so "you're not overworking your core staff," Gross says. Providers need to be able to take time off — even to simply take lunch breaks. "You can pay someone all the money — and sure, they'll do it for a bit, but then they're so burned out. You need the right staffing levels to match the patient ratios."
Offer wellness services. "Have programs or services in place for mental healthcare or advocating self-care," Grabl recommends. "Clinicians need a chance to truly regroup and regenerate."
Move fast. "Our customers are feeling a pinch and so are 2,000 other healthcare organizations. So the speed at which you move will help you with your deliverability," Black says.
Fully staff your credentialing department. When the credentialing department isn't fully staffed, providers may experience delays before they can start a new job — giving them time to accept another offer. "One of the things we're seeing is start dates are not always happening as originally planned; they're having to push back," Grabl says.
Be nimble and flexible. "You know you might not find the exact match in a high demand marketplace, and you have to determine which is more important: finding the exact match and maybe taking longer to fill the need or having some flexibility," Woodyard says. For example, if a facility is looking for a full-time cardiologist, "maybe you won't be able to fill that schedule with one cardiologist, maybe it will take two in order to provide the level of care. Maybe that will still meet your needs, but it wasn't your first ideal solution."
Work with partners that can help
Now is the best time to develop a strong partnership with a staffing agency who can help you address your staffing challenges. "You don't want to wait until you have an opening to have a relationship and partnership with a staffing organization," Woodyard says. "You want to start that relationship now and create that understanding of what your facility is trying to accomplish not only currently but in the next year or two."
"I always encourage our customers to be thoughtful around the vendors they work with," says Black, who advises facilities to "be selective with the right organizations to help you through these challenging times — the organizations that tend to do it the right way and that have resources and technologies and processes to lean into what you need and how you want to operate."
A true staffing partner will "really understand what the clients are going through and what their pain points are," Woodyard adds.
CHG Healthcare's family of brands can provide your healthcare facility with the physicians, nurses, and advanced practice providers you need to grow your organization. To learn more, contact us by phone at 866.588.5996 or email ecs.contact@chghealthcare.com.