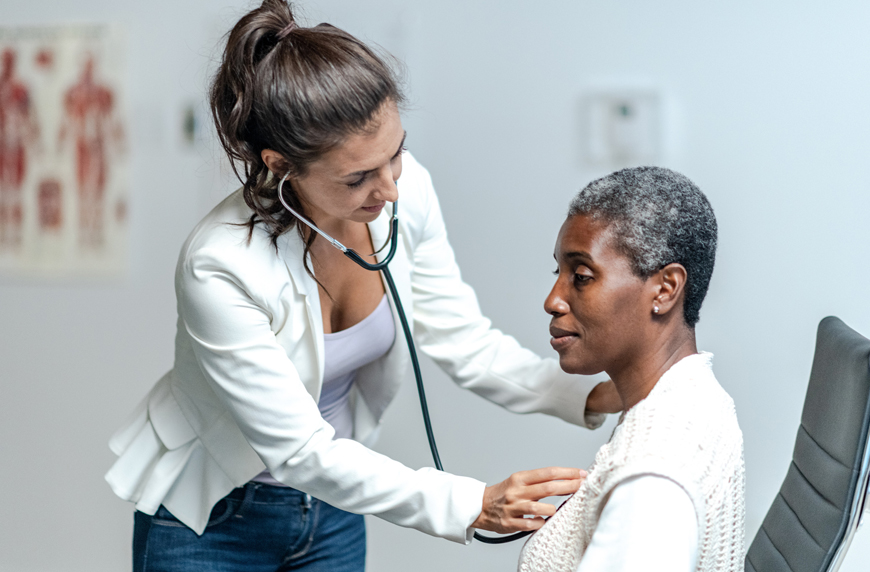 Is the primary care model as we know it in peril? According to a recent survey conducted by Advisory Board on patients' primary care preferences, it very well could be. And with a predicted shortage of nearly 56,000 primary care physicians by 2032, along with declining profitability, emerging competitors in the primary care market, and a shift in consumer preferences, primary care practices need to take a close look at their business model to stay competitive.
Timely care and ease of use supersede physician loyalty
Advisory Board's 2019 Updates in Primary Care Consumer Preferences survey asked patients to rank what was most important to them in a primary care visit. Number one was the ability to walk into the clinic without an appointment and be seen within 30 minutes. Number two? To be seen within an hour without an appointment. This preference for timely care has increased dramatically in five years; in 2014, to be seen within an hour without an appointment was ranked number 39 in priority.
Physician loyalty, meanwhile, has dropped. In 2015, 53% of respondents said they would definitely stay with their primary care provider over the next year. In 2019, that number dropped to 40%. Even more concerning, 45% indicated they would likely not stay with their PCP over the next 12 months. This trend is most pronounced among patients under age 50.
"I think the thing that patients are looking for now — that many providers have been slow to adopt — is giving patients the ability to get in quickly," says Eliza Campbell, Research Consultant at Advisory Board. "Timeliness and access really trump all."
New competition within the primary care market
Another important trend is the entrance of disruptors into the primary care space. "We've seen a lot of disruption," says Campbell. "What that means for traditional primary care providers is potentially the need to evolve the model a little bit more."
These disruptors fall into one of two categories. "Either they're going after scale — trying to work with patients on a larger platform focused on providing quick, timely access to care — or they're models like Iora, ChenMed, and VillageMD that are going after more specialized services. Traditional PCPs are trying to do a little bit of both, which may not be sustainable."
Since one in five patients uses an alternative site as their main source of primary care, the emergence of retail clinics in pharmacies and big-box stores — such as CVS and Walmart — is putting new pressure on traditional primary care practices. For example, CVS offers seven-day-a-week, no-appointment-needed care, offering the number one type of service many patients are seeking.
Expanding the role of advanced practice providers
Advanced practice providers (APPs) are also expected to play a critical role in primary care delivery in the future, especially in shortage areas where the challenges of recruiting physicians would otherwise limit access to care.
"We're seeing this workforce grow drastically," Campbell says. "APPs are projected to be one of the fastest-growing roles in healthcare. And they'll play a critical role for a few reasons, but one is that they can see and treat patients as primary care providers. So they are well-positioned to fill those gaps in care that we could see from a PCP shortage."
One of the challenges to expanding the role of APPs in primary care has been the limitation on their ability to practice autonomously without a supervising physician. However, the COVID-19 pandemic may have generated enough momentum to clear this roadblock in some states.
"During the pandemic, five states issued executive orders to fully suspend requirements for NPs to maintain external contracts with physicians," says Sophia Thomas, president of the American Association of Nurse Practitioners (AANP). "It really gives healthcare systems the flexibility to leverage NPs to their full capacity."
The AANP and other advanced practice organizations are aggressively advocating for more autonomy for PAs and NPs. California has already committed to full practice authority for NPs by 2023.
Consumer preference also appears to be trending toward more acceptance of APPs. Nearly 60% of patients said they were "probably" or "definitely" willing to see a NP or PA for their primary care needs, according to a recent Advisory Board survey about consumer preferences for a primary care clinic. With the looming shortage of primary care physicians, practices and facilities may want to consider using NPs and PAs to help fill gaps in coverage.
The need to remain nimble in primary care
To remain competitive in the primary care market, physicians and facilities alike need to move away from the status quo and consider adapting to consumer preferences and industry trends.
"Primary care providers need to reevaluate their business model and how they want to deliver care for patients within this evolving landscape," Campbell says. "There are a lot of other organizations now who are trying to do the same thing as them. I would just advise provider organizations to keep their foot on the gas and that these investments will eventually pay off."
CHG can provide your healthcare facility with the physicians and advanced practice providers you need to grow your organization. To learn more, contact us by phone at 866.588.5996 or email ecs.contact@chghealthcare.com.