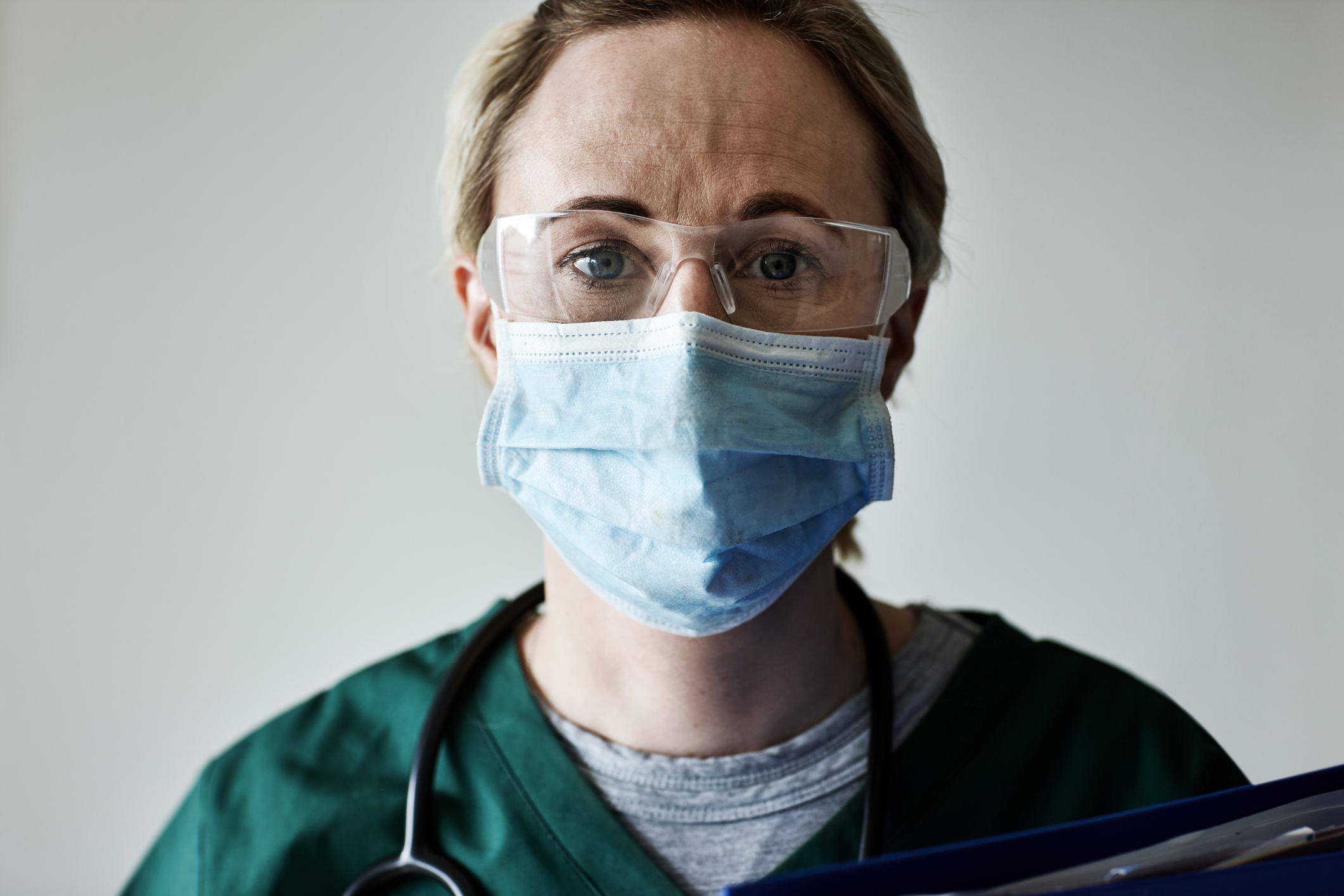 While some hospitals are reporting an abundance of PPE, others – particularly those in rural areas – are still facing a PPE shortage.
Tim Putnam, CEO of Margaret Mary Health, a 25-bed hospital in Batesville, IN, that had 163 COVID-19 patients, says his biggest concerns are for N95 masks. "We usually get ours straight from 3M, but not a lot has come into the pipeline."
That's because 3M and other large-scale N95 manufacturers depend on raw materials from China – materials that are in short supply as China focuses on recovering from the pandemic. Other factors, such as our nation's small PPE stockpile and price gouging, are only making it harder for US facilities to secure the protective equipment they need.
To combat the shortage, facilities across the country are turning to non-traditional avenues to find the gear they need. Here's advice from a few of them.
Call on neighboring hospitals
Beyond partnering with local businesses like a hardware store to find N95s, Putnam is turning to other hospitals to find protective gear. "We're dealing with what we all have in stock," he says.
Recently, he received a shipment of 2,000 N95s. Although only some were the right size for his staff, Putnam says, "We took what we could use and put the rest back on the market to trade with other hospitals who could use them." In today's climate, getting any gear is better than none.
Even hospitals who were less impacted by the pandemic – like Clay County Medical Center in Clay Center, KS – are finding it difficult to get PPE. "We have only had five cases," says CCMC CEO, Austin Gillard. "PPE is still very hard to come by. We try to order masks and gowns, but only receive one box of 50 masks a week. I believe if it gets really bad in our region, we could call on our neighboring hospitals or even neighboring states to help us with our PPE shortage."
With the help of online swap meets, hospitals can partner with facilities across the country to trade for much-needed gear.
"We need to actually start treating our healthcare system as a system," Putnam says. "There should be no competitors during a pandemic. We need to all be in this together. No one should win if someone is losing. "
Be leery of scams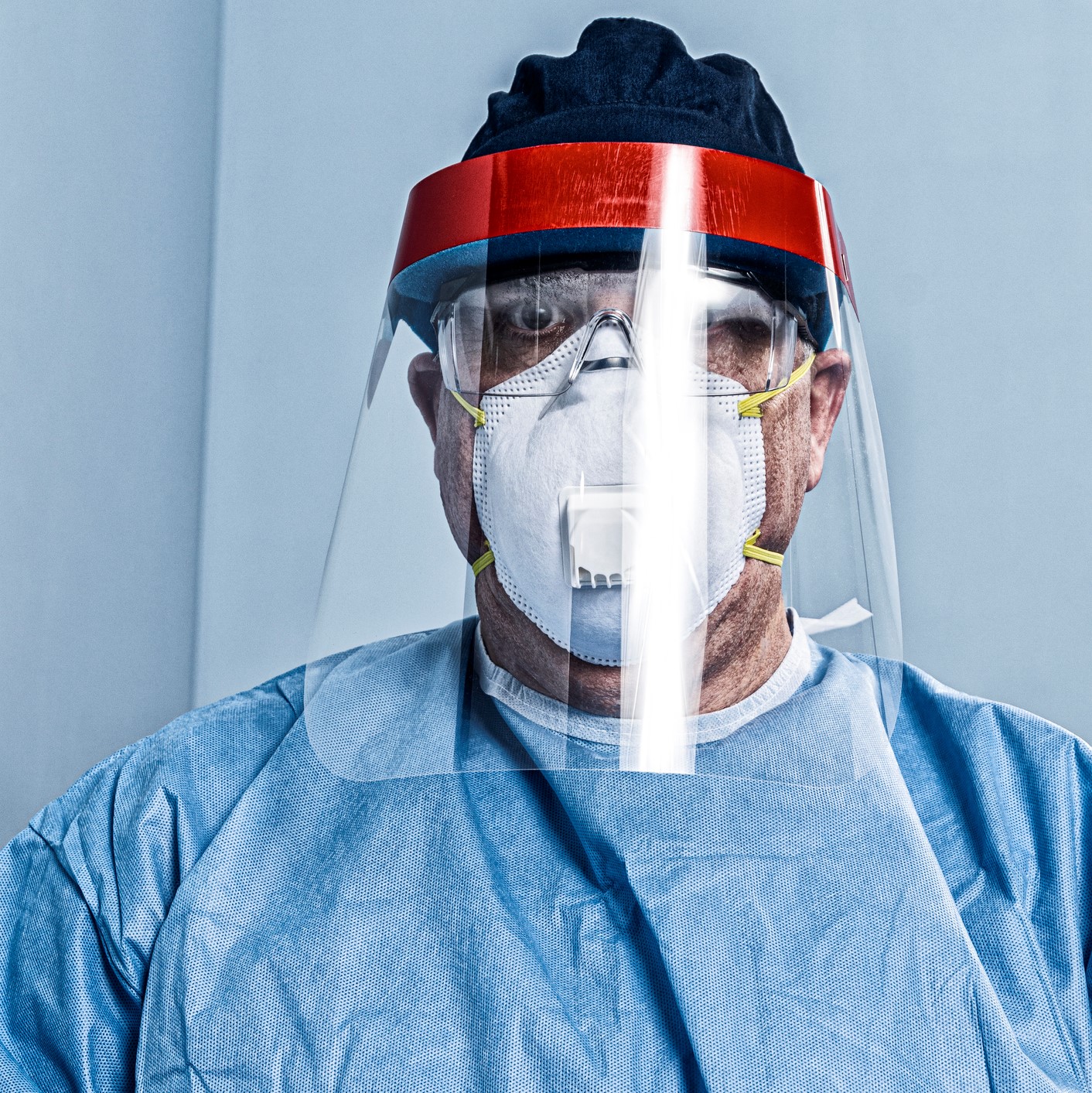 If you're tempted to look beyond your normal suppliers for PPE, be careful.
"There have been literally hundreds and thousands of fake N95 masks come onto the market that essentially don't do anything," says Jeff Kimmel, SVP of Supply Chain at QHR Health. "You have to be cautious about people or companies saying they suddenly have PPE when before, they manufactured greeting cards. Know who you're dealing with to ensure that the products you purchase meet safety requirements."
Kimmell, who is currently working with a committee to secure PPE for QHR Health's 130 member hospitals, recommends sticking with your normal pathways to obtain N95s, gowns, and other equipment.
"Our team at QHR has spent the better part of the last decade vetting potential vendors," he says. "Sadly, a lot of organizations don't have the staff power or capability to do that. So, it's always a good idea, if a hospital is interested in exploring new suppliers, to partner with organizations that have vetted the vendors and can attest to the quality and availability of the products that are being requested."
If you'd still like to explore new suppliers, try partnering with organizations that have already vetted them, like Project N95.
Get creative
"There are all kinds of conservation mode techniques out there," says Kimmell. "Some people wear a mask on one side for one shift and turn it inside out for the next shift. Some go as far as putting N95s in a paper sack, putting the whole kit and kaboodle into a blanket warmer, and warming the thing up to 160 degrees."
While Kimmell is clear that some conservation efforts aren't guaranteed to completely sanitize your PPE, others can help your facility extend the life of your equipment if you're running low.
Novant Health, for example, is using a Bioquell decontamination machine to clean PPE with hydrogen peroxide. And many facilities have turned to UV light to disinfect PPE and reduce contamination.
"At some point in time, supplies will bounce back," says Kimmell. Until then, trading with other hospitals, avoiding scams, and finding innovative ways to conserve your equipment can help your facility and others as you face the PPE shortage together.
There are many unknowns in the months ahead. Watch the webinar recording, Planning for the Unplanned: Advice and Outlook from Healthcare Leaders, for more guidance, or give us a call at 866.588.5996 to discuss your facility's staffing needs.