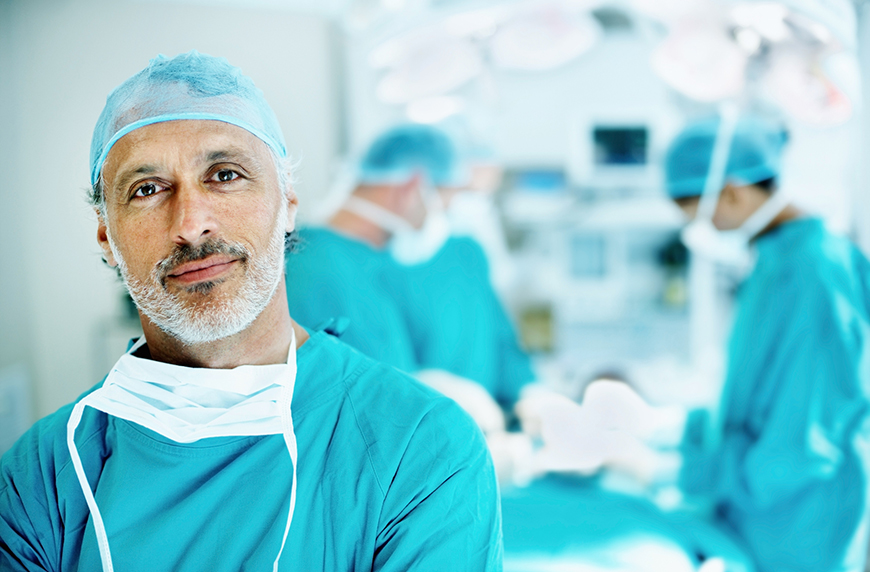 During the height of the pandemic, many states shut down hospitals' elective surgeries to conserve beds and PPE for COVID-19 patients. Since then, elective care has fully resumed at many locations, but the backlog of non-emergent procedures continues to linger. And with additional waves of COVID cases hitting facilities across the country, many hospitals have announced they are again postponing elective procedures.
Not only does this affect patient care, it impacts hospital revenue. According to a report by healthcare consulting firm McKinsey & Company, healthcare systems lost an estimated $200 billion between March and June 2020 alone due to cancelled surgeries.
How big is the backlog?
It's unclear just how much of a backlog there may be, and it likely depends on a facility's location and size.
Healthcare executives responding to the McKinsey & Company survey stated they were worried about a potential backlog and may have trouble addressing it due to "workforce availability, enhanced sanitation protocols, and reserved inpatient capacity." The report cites two additional studies that echo this sentiment — the Journal of Bone and Joint Surgery estimates a cumulative backlog of more than 1 million joint and spine surgeries by 2022 and the Journal of Cataract & Refractive Surgery estimates a backlog of between 1.1 and 1.6 million cataract surgeries in the same time frame.
The report estimates that even if hospitals were to operate at 10% above their baseline volumes, "around 20 months would be required to work through the pent-up demand from 2020."
In addition, many patients are now seeking care with more acute conditions than prior to the pandemic. On Becker's cardiology and heart surgery podcast, Dr. Marc Pelletier, division chief of cardiac surgery at University Hospitals, Case Western Reserve University in Cleveland, Ohio, says the backlog of returning heart patients is putting a strain on their resources. "We're seeing patients that are a lot sicker who, while this was going on, were maybe not getting as much care as they normally would have for various reasons," he says. "That definitely is having a big impact on our resources and the patients that we're having to treat."
Strategies for addressing an elective surgery backlog
While it's hard to predict the effects of additional pandemic waves on non-emergent procedures and surgeries, there are things that healthcare facilities can do today to begin addressing the backlog. Here are four key strategies to consider.
1. Use data analytics to prioritize procedures
Many hospitals have turned to data in order to prioritize which patients should be seen following a delay in surgical procedures.
With cases rising across the country, hospitals need to figure out a smarter way of doing surgeries with limited bed space, says Randy Rodriguez, a business intelligence analyst for CHG Healthcare. "A lot of hospitals are starting to create algorithms and analytical tools," he says.
For example, Phoenix Children's Hospital was able to successfully reschedule 3,000 backlogged surgeries thanks to a newly-created dashboard. It served as a central hub for all information and assisted surgeons, schedulers, and other frontline staff in coordinating care.
Likewise, HCA Healthcare created a dashboard with color-coded warning levels that alert staff to potential surges, and Tenet Healthcare is monitoring public health data to better anticipate their patient census as COVID-19 cases rise and fall.
2. Watch for signs of burnout and monitor provider health
The pandemic has increased levels of anxiety and risk of burnout among providers, with concerns about personal and family safety added on top of stress over income and job security.
"Burnout is a big issue and it's ongoing," says Gary L. Roth, DO, MBA, FACOS, and Chief Medical Officer for the Michigan Hospital & Health Association. "We're seeing staff that are just starting to recover from the traumas they dealt with during the peak of COVID, and now here they are again without even having a chance to completely recover from it."
Yet he says many surgeons thrive on being busy, and they're happy to return to normal surgical volumes and are eager to do more procedures to recoup lost income.
Either way, healthcare organizations should be mindful of their employees' mental health and adjust staffing as necessary.
RELATED: How to improve provider engagement and prevent burnout during a pandemic
3. Use temporary staff to increase capacity as needed
In cases of staffing shortages or provider burnout, temporary staffing options — like locum tenens physicians or travel nurses, therapists, and lab techs — may be a way to help your facility meet surgical demands.
Workforce shortages are the number one barrier facilities face in increasing surgical volume, according to the McKinsey report, and Dr. Roth says he's heard from many organizations who are short on staff — particularly nurses, respiratory therapists, lab techs, and pharmacists.
One way to keep procedures on schedule is to bring in temporary staff who can support your surgical team, says Rodriguez. "We can get a locum or traveler in place to help with the backlog, and then you can return back to normal capacity when it's over."
Without knowing how cases will impact hospital capacity, having the ability to bring in additional staff quickly can help organizations remain nimble and recover lost revenue while continuing to provide care.
4. Coordinate with other facilities in the community
When working through your elective surgery backlog, patient care needs to take top consideration, even if that means patients will be better served by going elsewhere.
Regional cooperation between facilities is the top solution listed in the "Roadmap for maintaining essential surgery during COVID-19 pandemic," a joint statement released by several medical associations, including the American College of Surgeons. "Facilities should engage in regional cooperation to address capacity and new patient needs," it states, adding that organizations should work together to ensure the appropriate numbers of beds, PPE, and trained staff are available.
In Wisconsin, Advocate Aurora Health has been transferring patients from crowded hospitals to those with available beds. They also brought in nurses from hospitals in Illinois to address patient surges. Additionally, regulatory changes removed CMS requirements for inpatient procedures, which allowed some patients to receive faster care in ambulatory surgery centers.
Focusing on patient care
The pandemic has stretched healthcare organizations and providers to their limits, but they're still finding ways to provide care to those who need it most. Implementing a variety of creative strategies to address surgical backlogs — from dashboards to community cooperation — will help ensure patients are treated without unnecessary delay and contribute to a better patient experience.
CHG can provide your healthcare facility with the doctors, nurses, and allied professionals you need to provide the best care for your community. Contact us by phone at 866.588.5996 or email at ecs.contact@chghealthcare.com.
Updated 12/14/21