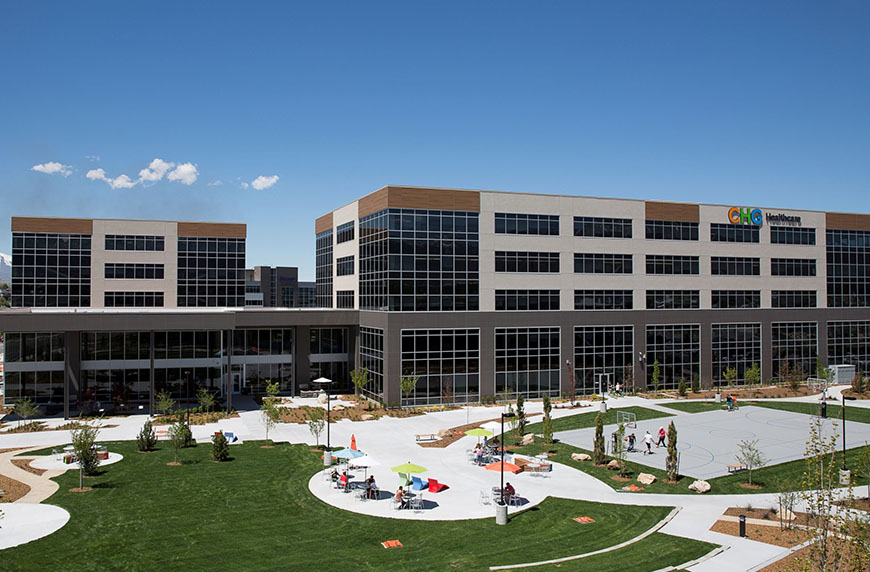 CHG Healthcare isn't just the leading locum tenens healthcare staffing company in the country, it's also a great place to work for software engineers and tech professionals interested in jobs in healthcare.
We know how it sounds…how can a healthcare staffing company be a great place for technology jobs? Well, when you combine heavy investment in technology and an award-winning culture, you've got a company where you can grow in your technology career and enjoy a great quality of life too.
Changing our perception of technology
All of us are daily consumers of technology (after all, you're reading this on your phone, tablet, or computer right now). And because technology plays such a critical role in our day-to-day lives, every company is more of a tech company than they think. That's a key factor in CHG's technology strategy.
"The reality is we all stop if the technology doesn't work," says CHG's chief digital officer Scott Boecker. "Several years ago, CHG wisely acknowledged that it's time to embrace technology as part of our business. There were areas where we were ahead with our technology and areas where we were behind. So, we made the right investments to drive that forward, and I think we've built a really strong foundation — to not only meet the market but also to start thinking about how we can be innovative to lead the market."
Combining people and tech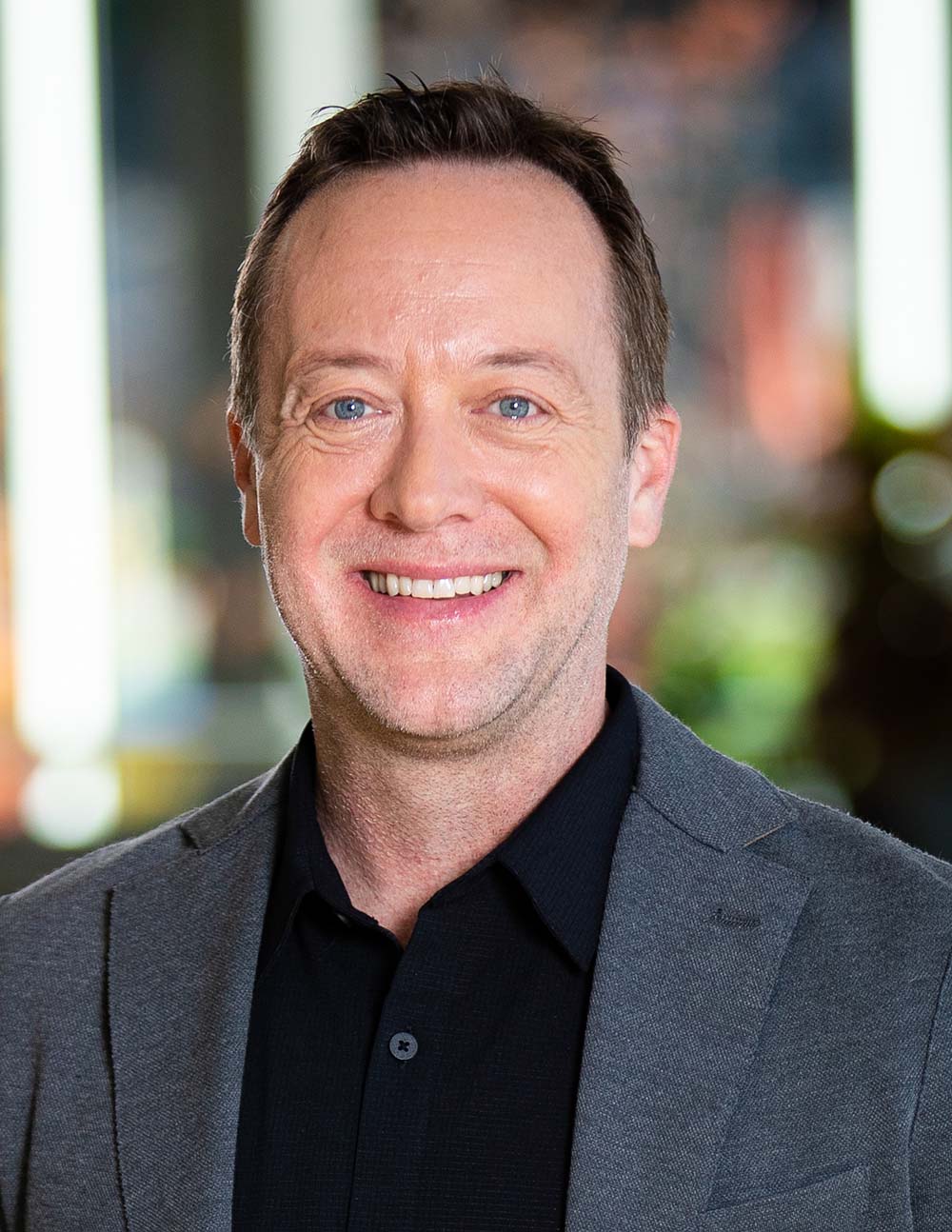 What makes CHG an interesting career opportunity for tech professionals is its unique combination of combining people and tech to a deliver great customer experience.
"In my experience, great product leaders and engineers have a desire to solve complex problems," Boecker says. "What makes our problem a little more complicated and interesting than large tech companies is our high-touch, high-tech strategy to staffing and recruiting. We're not just designing a single product. We're designing multiple products that are used throughout the healthcare provider's entire journey with us. So, it's more around understanding the service, journey, and touchpoints, and then collecting data to optimize our provider's experience and make it better."
Diversity of technologies
Our digital teams use a variety of diverse technologies — some are built in-house and for some we partner with big-name platforms like Salesforce, Bullhorn, Snowflake, and AWS. So, our team members get a lot of experience with building, partnering, integrating, and understanding how to connect all those technologies efficiently.
"You get the experience of a startup and a large enterprise," Boecker says. "We're leveraging the most modern technologies with a multiple product portfolio. Plus, we're well invested with capital and have an audience who knows us. So, it's up to us to drive innovation and be creative, but also make our customers' lives better and easier through technology."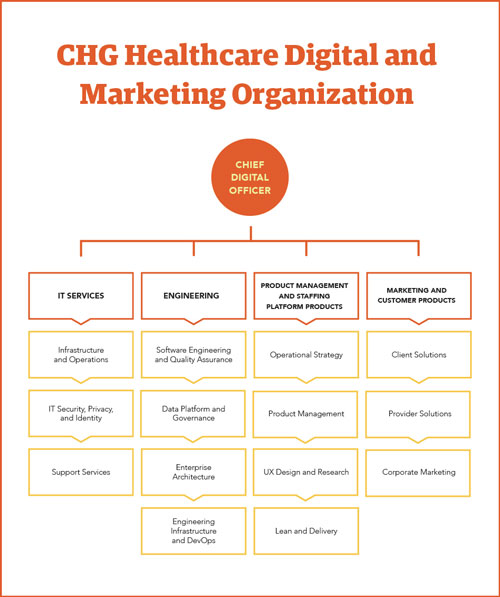 Much more than our perks
We may be new at investing in tech, but we've got many years of experience investing in our people and culture.
"Our culture is authentic in how we act and treat each other every day," shares Boecker. "It's not just about our great perks; it's deeper than that. We genuinely invest in people and their growth and development, which speaks to the tenure of our people."
RELATED: How I found the perfect tech job at a non-tech company

A mission worth developing for
At CHG, our mission is to make a difference in the lives of our people, our customers, and our community. So, whether you're a product developer, engineer, sales rep, or billing coordinator, your job matters.
"At the end of the day, we're connecting providers to assignments to make sure individuals get great healthcare, and we can't lose sight of that mission," shares Boecker. "We're invested in our people and committed to sustaining growth for the long haul, not just short-term growth at all costs. We've been here 40 years, and we want to be here another 40 years and continue to grow and lead the industry."
Interested in working for a company that will both challenge you and help you grow in your career, check out our open tech jobs.