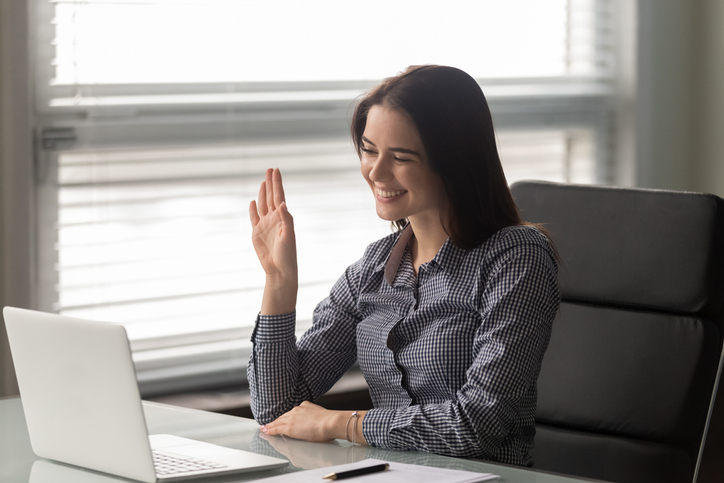 Do you want to master the art of the interview? Of course, you do! CHG Healthcare's hiring leaders use the STAR interview method. For the first time, our talent acquisition team is breaking down their interview approach. Master answering these questions and you're one step closer to landing your dream job.
What is the STAR method?
Organizations have different approaches to interviewing candidates. The STAR method is CHG's top choice for determining if a candidate is an ideal fit for our organization. STAR stands for Situation, Task, Action, Results. Think behavioral-based interview questions.
Idelim Bostrom, a senior talent acquisition specialist, at CHG says, "Most of our leaders want you to tell them about a time when you experienced the questions at hand."
How to respond to STAR interview questions?
The best way to prepare for a STAR Method type question is to pause before answering and think about the most recent time in your professional career a particular situation happened to you.
"And really be specific when walking through that situation, how you handled it and what the final results were," says Idelim.
An example of a STAR Method question would be, "Tell me about a time when you received feedback from your leader. How did you apply that feedback? And what was the outcome?"
If an interviewer asks you this …
Why do you want to work for our company?
Advice: Stray away from answering, "Because the company is fun!" Instead, think on a deeper level.
Idelim says hiring managers really want to hear, "I want to join an organization that is top notch. I want to join an organization that matches my core values. I want to join an organization that's known for helping people."
Tell me about yourself
Advice: This is your opportunity to say something that a hiring manager or company recruiter is going to remember.
"A few things you can mention are your hobbies, your sports affiliations, any extracurricular activities you're involved in, anything that's not on your resume," explains Idelim.
Why should we hire you?
Advice: The best way to answer this question is to talk about one of your transferable skillsets that relates to the job you're interviewing for and one personal fact that correlates to that job as well.
"For example: Great organizational skills, great interpersonal skills and you manage your time really well," says Idelim.
Don't forget to do your research!
When getting ready for an interview, make sure you've done your homework on the company, as well as the job you're applying for. Know how the company generates revenue, whether the company has strong values that drive their business, if they have a big community impact presence, or how employees feel about working for the company. A great place to find this information is on a company's website, blog, social media sites, and employee reviews on Glassdoor or Indeed.
Since the STAR interview method is a popular technique for many organizations to use, have answers prepared for commonly asked questions. Lastly, don't forget to sneak in some personal, fun facts so the interviewer remembers you.
Ready to try out your newfound interview skills with a CHG hiring manager? Current positions can be found on chgcareers.com.