Seasoned executives champion culture, growth for healthcare staffing leader
SALT LAKE CITY, Feb. 1, 2023 — CHG Healthcare, the nation's largest privately held healthcare staffing company, today announced the appointment of Lisa Grabl as CHG Healthcare group president and Brooke Bowers as CompHealth locum tenens (CHLT) president. The advancement leverages the executives' more than 40 combined years of locum tenens staffing experience.
"Lisa and Brooke have both been instrumental to CHG's success for more than 20 years. They started on the front lines of the business and worked their way up one job and one team at a time to eventually lead our legacy division: CompHealth locum tenens," says Scott Beck, CEO of CHG Healthcare. "Not only are they a proud example for other women in the company — they are both powerful examples of strong sales and cultural leadership, which is core to our growth strategy. Together, they are a dynamic duo that has led CompHealth locum tenens to new heights."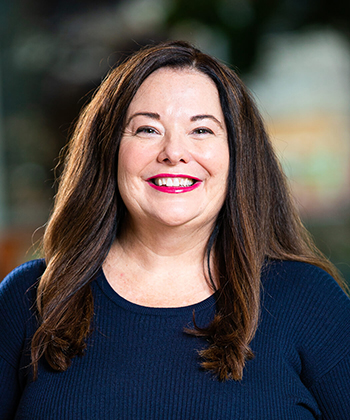 Grabl's and Bowers' promotion to these leadership positions will help strengthen alignment and partnership among all CHG divisions and advance the company's aim to increase market share.
Grabl joined CHLT in 2001 and has held multiple recruiting and leadership roles within the organization. Most recently, she served as CHLT president and led the division to record-breaking results in 2022. As CHLT president, Grabl played an instrumental role in developing CHG's client strategy, including expanding CHG's enterprise client solutions team, enhancing client digital solutions, and seeking feedback from CHLT employees. In her new role as CHG group president, Grabl's deep knowledge, experience, and culture-building focus will continue to drive positive momentum for the company.
"Lisa and Brooke have both been incredibly influential in their decades of service at CHLT and CHG in growing our CompHealth business," says Leslie Snavely, Chief Sales Officer, CHG Healthcare. "We are thrilled to recognize their contributions and their potential, and we enthusiastically support them as they lead the way into the next chapter for both CHLT and the broader CHG company."
"I am very excited about a lot of opportunities my new role will bring. I am looking forward to working in new capacities with new people, continuing to help drive our businesses, and growing our market share," says Grabl. "This means continuing to build and streamline partnerships and business processes between our sales divisions, ECS, and Locumsmart. It also looks like growing the partnership and collaboration between CHG's brands — and helping my leaders build out their organizations while developing their people. At the core of all this opportunity, I am excited to spend time with people, have conversations with them, and understand their perspectives to help drive CHG forward as our industry leader."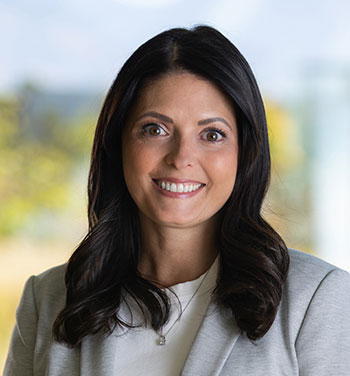 Since coming to CHLT in 2002, Bowers has held both provider- and client-facing sales and leadership positions throughout the company. In her most recent role as senior vice president of sales, Bowers championed CHLT's sales strategies, which played a pivotal role in the division's 2022 record-breaking success. Bower's experience as a business partner, sales representative, leader — and strong advocate of CHG's core values of growth and putting people first — will serve her well in her new position as CHLT president.
"I have developed a passion and strong sense of pride for our business, primarily because of the people within CompHealth and life-altering work we do," says Bowers. "As I think about where we are headed, I am most excited to see us adapt and evolve to stay competitive for our employees and for our customers. Our industry continues to be full of opportunity and it's an exciting time to be a member of CompHealth. I am honored to act as president of CHLT and can't wait to see all we will continue to accomplish together."
About CHG Healthcare
Founded in 1979, CHG Healthcare is a leader in healthcare staffing and the nation's largest provider of locum tenens services. CHG is the parent company of four healthcare staffing companies: CompHealth, Weatherby Healthcare, Global Medical Staffing, and RNnetwork. CHG also owns two technology companies: Modio Health and Locumsmart. CHG prides itself on having a values-driven culture that focuses on putting people first and has been named a top workplace by both FORTUNE and Glassdoor. To learn more about the company's staffing solutions and culture, visit http://www.chghealthcare.com.