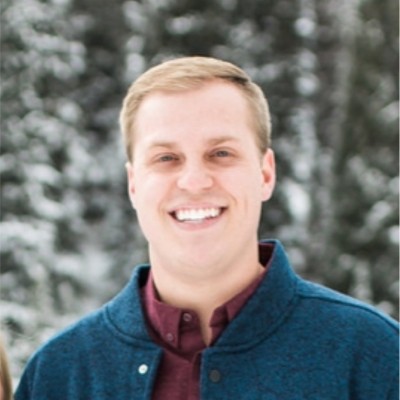 "I like building relationships with people," Jamison Moss explains.
Jamison says that's why he left a sales job with a different company to come to work at CHG Healthcare. At the other company, Jamison says, "I was just like a robot taking calls over and over."
He says this job feels more like owning your own business rather than simply selling for someone else. "Here, I run my own book of business how I feel I should, based on what works for me and the people I work with," Jamison explains.
And it's all about relationships.
Jamison's been with CHG for less than a year. After an extensive training program, he was prepared to work as a provider representative, helping physicians fill temporary job needs throughout the United States. He says his leaders are always available with advice to help him grow his business.
Equally important, Jamison says at CHG he feels valued as a person, not just an employee.
"We have great benefits," he says.
Besides the standard stuff like paid time off and sick leave, Jamison says he's especially excited about having volunteer time off to help in community causes that are important to him. The company is also generous with paternity leave for new fathers.
"They just really take care of their employees," he says. "I think that's so important for companies. If you want people to work for you, you've got to take care of them. That's what CHG is doing."
CHG also offers employees a hybrid work schedule, allowing them to work at home and in the office.
"Sometimes I'm in the office once or twice a week for a change of scenery or to use the gym," Jamison says. "They're very flexible. It's just what we feel is best for our work and home life and our business also."
When it comes to his future at CHG, Jamison says, "There's definitely room for growth here!" He plans to continue to build his business and then work on a master's degree, probably using CHG's tuition reimbursement program to help him foot the bill.
"You want an employer that takes care of you," he says, "that cares about your business, obviously, but also your home life and your family."
Looking to grow your career? Check out our job openings!