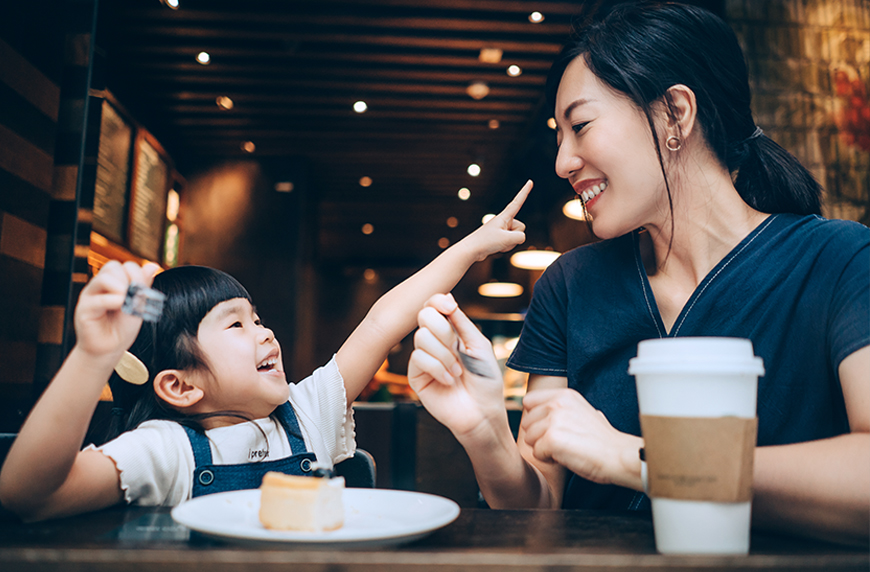 As a healthcare employer, standing out from the crowd is more important than ever in the current labor market. A recent CHG Healthcare survey found that nearly half of physicians changed jobs during the pandemic and more are looking to make a move, and that turnover has been fueled primarily by a desire for an improved work/life balance. That's why it's critical to prioritize physician work/life balance in your organizational planning — and promote it as a differentiator in your recruitment strategy.
Build schedules that allow for better balance
The CHG survey found that while Millennial physicians strongly value work/life balance, more experienced physicians are interested in achieving greater balance as well.
"The older doctors almost mirror the younger doctors because they're in the slowdown phase; they also want that work/life balance," says Lisa Goldstein, a senior consultant on CompHealth's hospitalist, emergency medicine, and infectious diseases recruitment team.
Making it easier for physicians to spend time with their families or pursue outside interests is one way to prevent burnout, improve provider wellness, and give them some balance. This can be accomplished in a variety of ways. For example, offering PTO that can be used in blocks enables physicians to take extended vacations. "PTO has never been more important to physician job seekers," Goldstein says.
"Round and go" is another increasingly common request, she says. With "round and go," hospital physicians aren't required to remain onsite at the hospital for an entire 12-hour shift. Instead, when they've finished seeing their patients, they can leave and be on call if they need to come back.
"If I'm efficient and I get through my census, why do I have to stay in the hospital?" Is a question Goldstein says she gets regularly from physician job seekers. "That can make a big difference because 7:00 am to 7:00 pm, seven days in a row, you're not home for dinner. They don't want that anymore. They want to be home."
Some hospitals stagger the ability to leave after the census is complete. For example, if there are four hospitalists on a shift, two will stay the full 12 hours, while the other two can leave early, when possible.
Creating accommodations in scheduling can be implemented in a variety of ways. For some it's a four-day workweek. For others it's a no-call or low-call burden so that when you're off, you're really off.
Ease workload stress
Relieving the pressures of a physician's workload can forestall burnout and promote a sense of wellbeing and balance.
The Villages Health has worked hard to create a manageable workload for its physicians — even though the organization has been growing at a tremendous rate. The Villages Health serves a retirement community of more than 140,000 residents in Florida.
The Villages Health's value-based care model is attractive to patients and physicians alike. "When we're recruiting and I ask candidates, 'What interested you in The Villages Health?' the very first thing they say is, 'I love your care model,'" explains Bob Trinh, CEO of The Villages Health.
The Villages Health provides 30- to 60-minute primary care patient visits. Additionally, physicians are supported with an "entire care team," he says. Each physician has two medical assistants and a nurse practitioner or physician assistant to help with the patient panel, and these providers have their own clinical assistants as well. Primary care physicians have a panel of 1,250 patients, about half the national average, according to Trinh.
"We encourage our physicians to delegate as much as possible to their care teams so that the physician can focus on patient care," he says. "We've also done things to make it a better work environment for our team members."
All of this has proved to be attractive to physicians who are seeking a better work/life balance. "They're on a fee-per-service model and they want to get off that treadmill. And when they hear about the care model that we have in terms of being able to spend more time with the patient, the resources that we support our physicians with … that's very attractive," Trinh says.
Promote your community advantages
At Marshfield Clinic Health System in Wisconsin, the number of open physician opportunities has skyrocketed since the end of the pandemic. Marshfield's facilities are in rural communities, which can make physician recruitment even more challenging. But Jennifer Waters-Plemon, CPRP, assistant manager and physician and APC recruitment and onboarding for Marshfield Clinic Health System, has turned the low-key setting into a selling point for families looking for better work/life balance.
"You don't have to deal with traffic, and you can be home with your family right away after work," she says. "You have better work/life balance because when you are done with work, you can be home quickly to watch your kids' sporting events or go to dinner or a show. Those are definitely things that we try to communicate in our ads and when we talk to potential candidates."
Whether it's scheduling flexibility, a supportive care model, or unique community attributes, promoting the ways your organization better support physician work/life balance will give you an edge in a competitive hiring market that shows no sign of cooling down.
CHG Healthcare can help you find the doctors, nurses, and allied professionals you need to staff your facility. To learn more about our staffing solutions, give us a call at 866.588.5996 or email ecs.contact@chghealthcare.com.