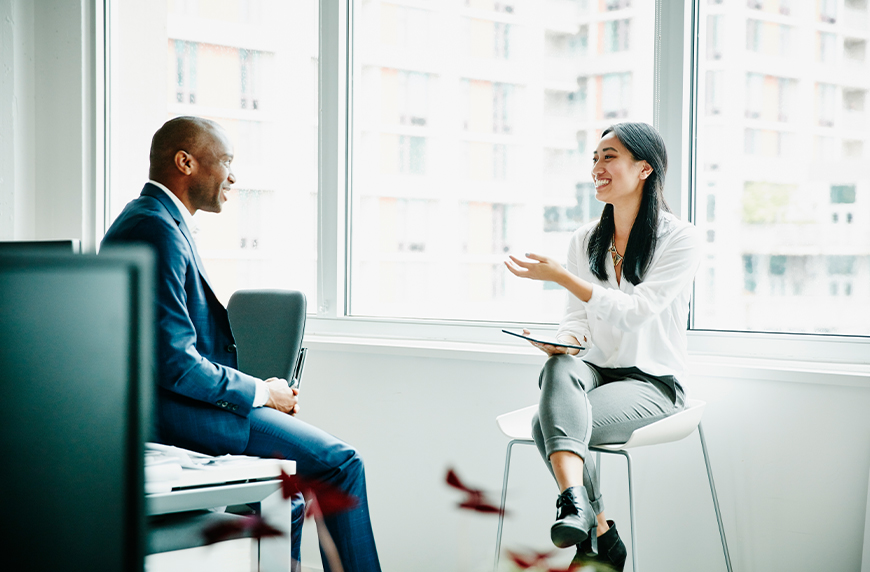 You may not be used to drawing attention to your contributions as a physician recruiter. But there are compelling reasons to highlight the ways you bring value to your healthcare organization and demonstrate your value as a physician recruiter. When leaders understand the way your work impacts the organization — both financially and operationally — they'll be more likely to give you the resources you need to be successful.
Recruiters are often underappreciated. As the profession has evolved, "a lot of attitudes about recruitment have not evolved with it," says Scott M. Simmons, senior director of professional staff affairs, Office of Physician Recruitment, Cleveland Clinic. "I just think that people underestimate how difficult it is and how competitive it is."
Here, seasoned physician recruitment leaders offer advice for elevating your contributions and, as a result, gaining greater leadership support.
1. Quantify your impact in financial terms
"Physicians and Advanced Practice Providers are the bread and butter of an organization. That's why our role is so important and why we're always advocating for more understanding, more resources, and more support — because at the end of the day, the work we do has a direct impact on revenue," says Emerson Moses, director, clinical talent acquisition for Optum Health and president of the Association for Advancing Physician & Provider Recruitment (AAPPR).
In fact, for every specialty, there is data describing how much money an organization loses while a position remains unfilled. Estimates place the annual revenue loss between $1.5 to $2.5 million annually per position, Simmons says. "So, if you said $2 million a year average per provider and you've got 400 open positions, you're talking a significant amount of money not being generated for the organization."
2. Link your work to the bigger picture
In addition to contributing to the bottom line, physician recruitment contributes in a real way to wider organizational goals. As you advocate for yourself and your team, be sure to spotlight the ways recruiting helps the organization achieve important goals, including:
Retention
"Recruitment is recruitment to retain," explains Tammy Hager, executive director of recruitment and privileging for SAMGI - Surgical Affiliates. "How do we bring in the right candidates so that they're the right fit for the right locations? You're going to retain them if you do that."
Diversity
"We have a very clear responsibility for diversity, for enhancing the diversity of our providers," Simmons says. "That's important, and it lands on us."
Culture
"We don't determine the culture, we don't set culture, but we can influence culture by who we bring in. We can also damage culture by not bringing in the right people," Simmons says.
Access
Unfilled physician roles can make it more difficult for people in the community to access the care they need. "If they can't get in or if they can't get in for six months, that's not helpful," Simmons says. "If we're successful, access improves."
3. Focus on reporting that matters
"Recruiters need to talk the language of business, not the language of recruitment," Simmons says. "The C-suite doesn't care about a lot of the traditional recruitment metrics. Try to understand what their business problems are and how recruitment helps solve a business problem. You don't want to just report time to fill and applications received. They could not care less about that stuff. What does recruitment ultimately do that helps me solve my access problems? That's what they want to see and hear. Demonstrate the business solution."
"Leaders understand data, right? Especially in the C-suite," says Moses. "They want market and industry trends; they want to know what's impacting our ability to hire quickly; and they want solutions. How long does it take to fill positions; where are we exceeding expectations; where are we struggling and have opportunity? And then also, what is the investment needed to meet our forecast goals? That strategic partnership is what we bring to the table."
If you don't have the tools to create meaningful reports, ask for what you need by explaining the benefit of more robust reporting. "Most recruiters are members of the AAPPR; they know what the standard reporting is," Hager says. "If the HR system doesn't do it, then they can make the case for, 'These are items that we're not able to report on and industry standard actually tells us this is what we need to be tracking — and we can't do it with this system.'"
4. Use data to back up resource requests
Moses recalls a time with a past employer when her team was understaffed by six or seven recruiters, based on the volumes that needed to be filled. "What I was able to do is show the Board of Directors how much revenue our hires brought in annually. Then I also was able to say, here are industry benchmarks around staffing targets and time to fill. Our time to fill was exceptionally higher than industry standard, but our capacity is also exceptionally lower — more than triple the average requisition load of a physician recruiter nationally. So, if you make the investment to get us to just national average — give me X recruiters, and I will commit to you it will decrease our time to fill by X number of days — this is the potential revenue you're going to see now by filling positions faster," she says. "The goal is to switch the understanding of the provider recruitment function from transactional to an investment in the business and that it has a return that is multitudes higher than the cost of recruiting."
5. Foster advocates in other departments
It's important to have champions from across the organization. Hager recalls working to understand who the key players were in various departments — particularly finance, operations, and HR. "And then I just reached out to them and said, 'We want to improve everything that we're doing with recruitment, retention, and credentialing for our organization. To do that we need a partner. Can I meet with you and talk about what's been working or not working for you in the past? Let's talk about how we can change things for the future.'"
You can also turn to department chairs who lean on you for recruiting. "Who do you have the best relationship with? How do you work with them to elevate the status of recruitment because you're successful? If you're working with a certain chair and you have success, that chair is going to be your best cheerleader," Simmons says. "If I have half a dozen influential chairs saying, 'Man, I work with Scott's team, they're fantastic.' Have third parties tell your story."
6. Find a mentor
A mentor can help you advance your career and raise your profile. "We actually have a mentoring program through AAPPR," Hager says. "It's one of the best tools I think we've developed over the past few years."
In addition to the AAPPR mentorship program, "we also have a very active chat community, webinars, conferences, which are great ways to network and meet people," Moses says. She adds that LinkedIn is also a great resource. "If you see folks within our space that you're impressed with, that you really appreciate their content, and you see they're engaged with people, I don't think it hurts to just reach out and make an introduction and ask to have a conversation. Our community is rich with thought leaders in this niche field, and we're all eager to share knowledge and learn from each other."
CHG Healthcare can help you find the doctors, nurses, and allied professionals you need to staff your facility. To learn more about our staffing solutions, give us a call at 866.588.5996 or email ecs.contact@chghealthcare.com.