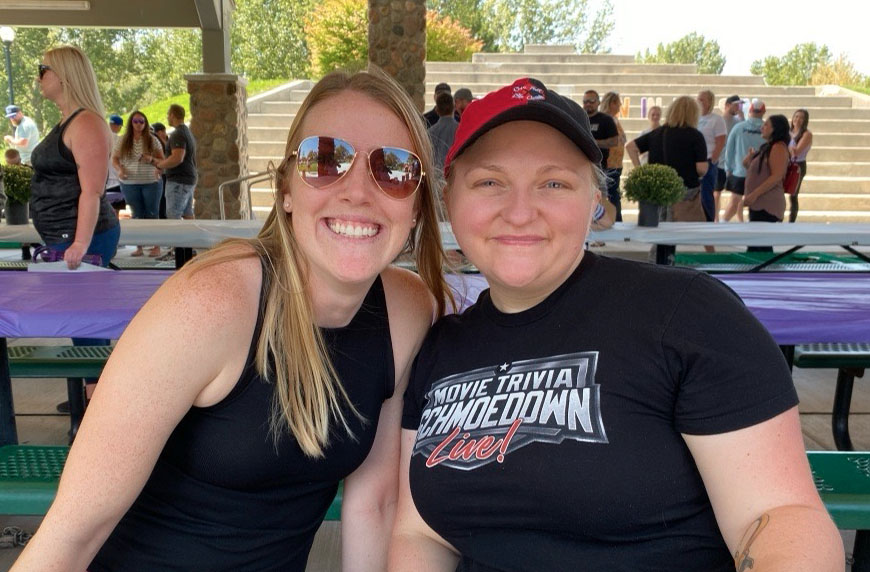 According to a recent study, over 47 million Americans suffered from some form of mental illness in 2021, and nearly 5% report seriously considering suicide. Fortunately, there's help. The first line of defense in the battle for good mental health is removing the stigma of talking about mental illness by ensuring readily available resources.
CHG is committed to ensuring the overall health and well-being of our employees, a key component of which is mental health. We provide a wide array of behavioral health services to support our employees and their families.
"The health and well-being of our people has always been a priority at CHG. When the pandemic hit, we knew we needed to make behavioral health resources easily available to all our people and their dependents. We have a variety of resources that all our people can access whenever they need. No matter how alone you feel, there is always help." – Carrie Koncar, senior wellness specialist
Behavioral health therapists and assistance on your time
Here are six benefits that CHG Healthcare offers to help you and your family take care of your mental health:
1. Marathon Health
Marathon Health offers behavioral health services to all our employees. They can schedule a virtual appointment with a Marathon provider at any time through the Marathon eHealth portal.
2. Employee Assistance Program (EAP)
Our EAP through Optum Health is available free of charge to all employees, regardless of whether they are enrolled in medical insurance or not. The EAP provides confidential assistance for legal, financial, and behavioral health issues.
3. Sanvello
Sanvello is an app that offers clinical techniques and tools to help dial down the symptoms of stress, anxiety, and depression. The app teaches mindfulness skills and provides mood and health tracking tools that can be used to improve mental and physical health.
4. Talkspace
Talkspace makes therapy available to everyone. During the sign-up process, employees take a brief assessment and choose a therapist they would like to work with. Then, they can start scheduling video and phone sessions and even text with a therapist.
5. Ginger
Our employees and their dependents age 13 can access on-demand mental healthcare through the Ginger Emotional Support app. Immediate text-based behavioral health coaching, video therapy with a psychiatrist, and self-guided care resources are available day or night.
6. Wellthy caregiving services
Wellthy offers personalized support from a specialized team of care professionals to help you find and coordinate support for you and your family's mental health needs.
If you are struggling with mental health challenges, here are a few more mental health resources to check out:
For more information about our mental health and other employee benefits, view CHG's full benefits package.
Join a company that supports employee well-being. Check out our current job openings.
Learn more about mental health and suicide prevention:
Updated October 19, 2022