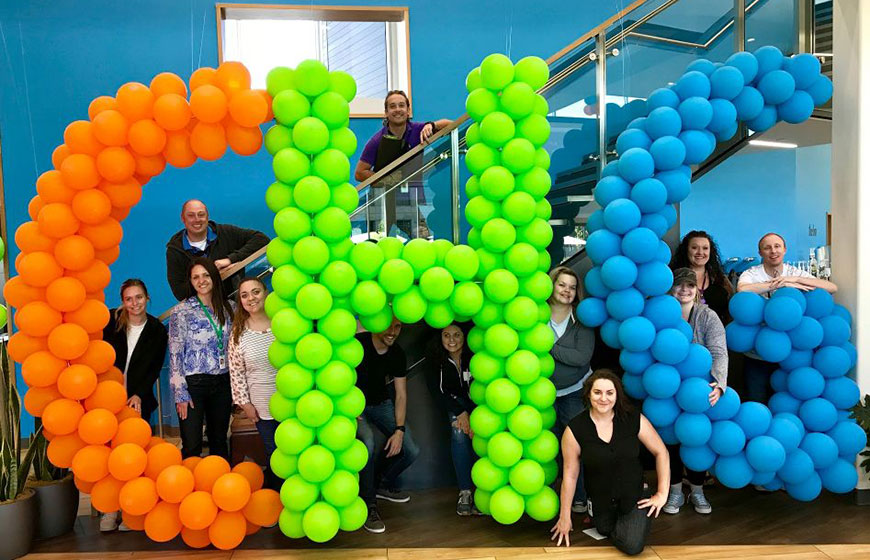 CHG Healthcare and our family of brands — CompHealth, Weatherby Healthcare, Global Medical Staffing, RNnetwork, Locumsmart, and Modio — help healthcare facilities meet unfilled needs in their communities by matching them with qualified, capable providers.
Meet our family of brands:

CompHealth is the first and largest company in the locum tenens industry — but our focus remains on each individual relationship we build with providers and healthcare facility decision-makers. Our specialized recruiters bring deep expertise and a personal touch as they match physicians, physician assistants, nurse practitioners, and allied health professionals with the ideal locum tenens, travel, or permanent placement positions. Our full-service team takes care of every detail so providers and healthcare organizations can focus on what matters: delivering exceptional patient care.

With Weatherby Healthcare's highly skilled consultants and industry-leading locum tenens expertise, providers can discover better ways to practice. Our consultants are experts at making locum tenens work smoothly for physicians, physician assistants, and nurse practitioners — and for the large-scale hospital networks, hospitals, and clinics that rely on locum tenens providers to meet healthcare needs in their communities. From credentialing and licensing to travel and housing, Weatherby Healthcare ensures every detail is nailed down for a seamless, effortless experience all around.

As the only locum tenens agency with a global reach, Global Medical Staffing opens a world of possibilities to physicians who are looking for adventure and new ways — and locations — to practice medicine. We place physicians in both international and domestic locations, giving them the opportunity to serve where it's needed most. Best of all, our proven track record gives physicians confidence and peace of mind as they dive into a world of unique experiences.

Travel nurses want rewarding and meaningful experiences that fit their lifestyle goals. Facilities need nurses with the skills and experience to hit the ground running, and RNnetwork has the right formula to bring them together. RNnetwork provides a single point of contact who can champion the aspirations of nurses while delivering quality candidates to healthcare facilities — ensuring a beneficial experience for everyone.
Our family's tech companies:

Modio aims to cut through red tape by streamlining the credentialing process. Our cloud-based platform makes it possible to share and access provider records, shortening credentialing times and reducing administrative effort. Simplicity is our north star. By eliminating inefficiencies, we free healthcare organizations and providers to focus on what they do best.

Locumsmart takes the hassle out of locum tenens with the only vendor management system designed from the ground up for locums. Our purpose-built technology is backed by years of locums experience and expert service, giving healthcare organizations the confidence of working with a partner who's seen and solved nearly every locums challenge.

ECS brings together all our brands into one, powerful partner for healthcare systems. We are a strategic, collaborative partner in enterprise-wide efforts that helps meet business goals and achieve uninterrupted, quality patient care. With industry-leading technology and access to top-quality providers, our integrated solutions help healthcare systems achieve optimal staffing.
Our core values shine through all our brands. When working with CHG, you'll see that we put people first with a commitment to continuous improvement and growth, ethics and integrity, and rigorous professionalism that animates all our relationships.
Come and be part of our team. Check out the career opportunities at CHG.