For the second consecutive year, Weatherby Healthcare celebrated International Random Acts of Kindness (RAK) week. This year, members of the division reported nearly 80 random acts of kindness to the employee engagement team, and even more went unmentioned.
From treats, pizza and breakfast sandwiches, to inspirational quotes, balloons and notes of gratitude to team members, this year's event confirmed that the division is made up of great friends committed to CHG's Putting People First culture.
Check out just a few of the random acts of kindness performed throughout RAK week below.
For the second year in a row, senior director Liz Hale passed out sheets of paper to members of the pediatrics and pediatric subspecialties teams. Each piece is labeled with a team member's name so other members of the team can write something nice about that person. When finished, each person receives a piece of paper with 21 nice things about them personally!


Kristy Potter, a manager on the quality assurance team, delivered balloons and bagels to everyone on her team.


Paul Murphy, consultant on the AP team, made homemade baked ziti for the employee engagement team, and Andrea Korb, engagement coordinator, made a delicious strawberry cheesecake for her team.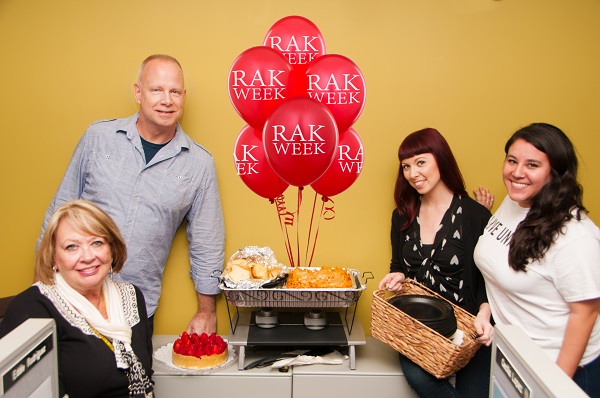 Fernando Moran, manager on the internal medicine subspecialties team, shared a RAK quote of the day and fresh oranges with his team.