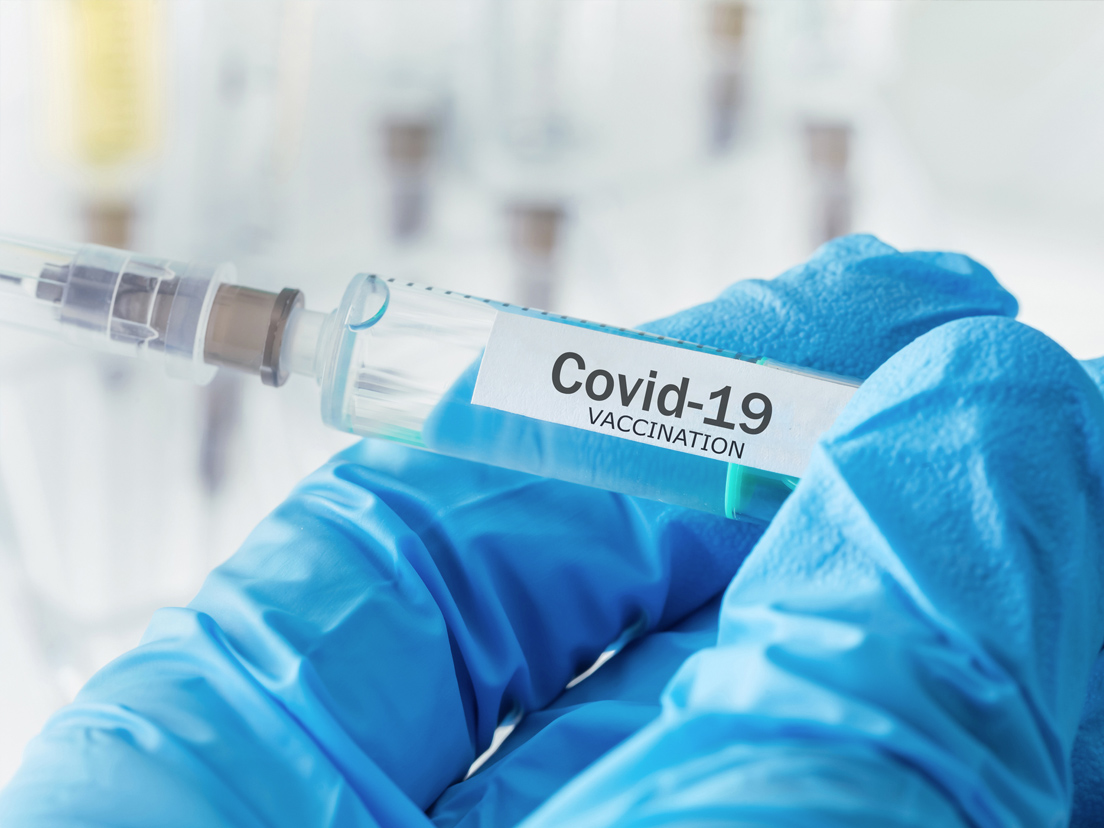 Last updated September 10, 2021
New orders have been issued concerning COVID-19 vaccination requirements for healthcare workers that will affect current, upcoming, and future locum tenens and travel assignments.
Multiple states are now requiring healthcare workers to be vaccinated or be tested once or even twice weekly for the COVID-19 virus in order to work in any healthcare facility.
Various hospitals and systems are also mandating vaccines for all workers and that number continues to grow. You can find a comprehensive list at Becker's Hospital Review. Some facilities do have an accommodation process for medical or religious exemption requests only. Facilities are requiring supporting documentation be submitted with vaccine exemption requests, typically a signed letter from either a physician or clergy validating the need for an accommodation to the COVID vaccine requirement.
Vaccination requirements by state
Here is a look at states' current vaccination requirements as of September 10, 2021:
Alabama: No requirement
Alaska: No requirement
Arizona: No requirement
Arkansas: No requirement
California: All health care workers must either show proof of full vaccination by September 30 or be tested at least once per week. 
Colorado: Unvaccinated state workers must begin serial testing starting September 20.
Connecticut: Plans to require all unvaccinated nursing home staff members to receive weekly testing. All employees at state and long-term care facilities are required to receive at least one vaccine dose by September 27.
Delaware: Staff in healthcare facilities will be required to provide proof of vaccination beginning September 30.
District of Columbia: All healthcare workers must receive at least the first dose of vaccine by September 30.
Florida: No requirement
Georgia: No requirement
Hawaii: All state and county employees must provide vaccination status.
Idaho: No requirement
Illinois: All healthcare workers, including workers at public and private nursing homes, must get vaccinated by September 19. Workers' second doses must be received within 30 days of the first dose.
Indiana: No requirement
Iowa: No requirement
Kansas: No requirement
Kentucky: State-run health care facilities are strongly encouraging vaccination, but it is not currently required.
Louisiana: No requirement
Maine: All healthcare workers will be required to be fully vaccinated by October 1.
Maryland: All nursing home and hospital employees in Maryland will be required to get vaccinated by September 1 or submit to regular testing for COVID-19.
Massachusetts: Certain non-state operated skilled nursing facilities will require the first does of vaccine by September 1 and full vaccination by October 10. State employees must be vaccinated by October 17.
Michigan: No requirement
Minnesota: State agency employees will be required to show proof of vaccination by September 8.
Mississippi: No requirement
Missouri: No requirement
Montana: No requirement
Nebraska: No requirement
Nevada: State government employees not vaccinated will be required to take weekly COVID-19 tests.
New Hampshire: No requirement
New Jersey: All healthcare workers will be required to be vaccinated by September 7 or submit to twice-weekly testing.
New Mexico: All workers in certain medical close-contact congregate settings – including hospitals, nursing homes, juvenile justice facilities, rehabilitation facilities, state correctional facilities and more – must be vaccinated against COVID-19.
New York: Patient-facing healthcare workers at state-run hospitals will be required to get vaccinated for COVID-19 by September 6. All healthcare workers in the state, including staff at hospitals and long-term care facilities, will be required to receive their first dose of a COVID vaccine by September 27. New York has also updated their requirements for vaccine mandates.
North Carolina: Non-vaccinated state employees will be required to wear masks and undergo weekly testing starting September 1.
North Dakota: No requirement
Ohio: No requirement
Oklahoma: No requirement
Oregon: Healthcare workers will be required to have proof of completed vaccination by October 18.
Pennsylvania: Commonwealth employees in state health care facilities and high-risk congregate care facilities will be required to be vaccinated against COVID-19 by September 7.
Rhode Island: All employees at RHDOH-licensed facilities will be required to be fully vaccinated no later than October 1.
South Carolina: No requirement
South Dakota: No requirement
Tennessee: No requirement
Texas: No requirement
Utah: No requirement
Virginia: Virginia will require its state workers to show proof that they are fully vaccinated or be tested for COVID-19 every week beginning September 1.
Vermont: State employees who work with vulnerable populations, such as staff at correctional facilities, the veterans' home, and a psychiatric hospital, must either be fully vaccinated or undergo regular testing.
Washington: State employees and workers in private health care and long-term care settings will have until October 18 to be fully vaccinated. Employees who refuse to be vaccinated will be subject to dismissal from employment for failing to meet legal job qualifications.
West Virginia: No requirement
Wisconsin: No requirement
Wyoming: No requirement
As our trusted partner we want to ensure your experience is as easy and seamless as possible as you take on your assignments.
If you have a current or upcoming assignment with a state or facility that requires vaccination, your rep will be reaching out to you soon to obtain your vaccination status and help with the process.
If you have any further questions or need any assistance, please contact your rep, and we will do all we can to make sure your assignment is not interrupted.