Eric Halpern, a consultant at CompHealth permanent placement in Fort Lauderdale, has a visual reminder of the United Way organization he supports: a landscape painting featuring two women on a wooden bridge.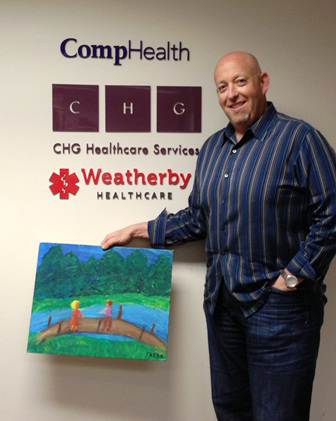 "About seven years ago, at the kick-off rally for United Way Week, I bid on a painting and won," Eric recalls. "It was made by a blind woman who lived in one of the women's shelters. I still have this painting in my house today."
Eric shared his favorite United Way memory as part of a contest to win tickets for a CHG-sponsored United Way event, the annual Red and White Wine Culinary Delight — and he was selected as the lucky winner.
"We had more than 45 people from the Fort Lauderdale and Boca Raton offices participate," says Heidi Mahoney, events coordinator. "Eric's story is so spot-on with what United Way is all about!"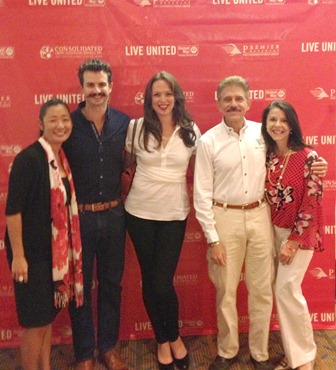 Lisa Abe, left, Henry Pfister, Christina Sacco, Bernie Diaz and Heidi Mahoney attended the event.
Eric, along with several other teammates, attended the fundraiser on Feb. 22. All proceeds benefited the United Way of Broward County.