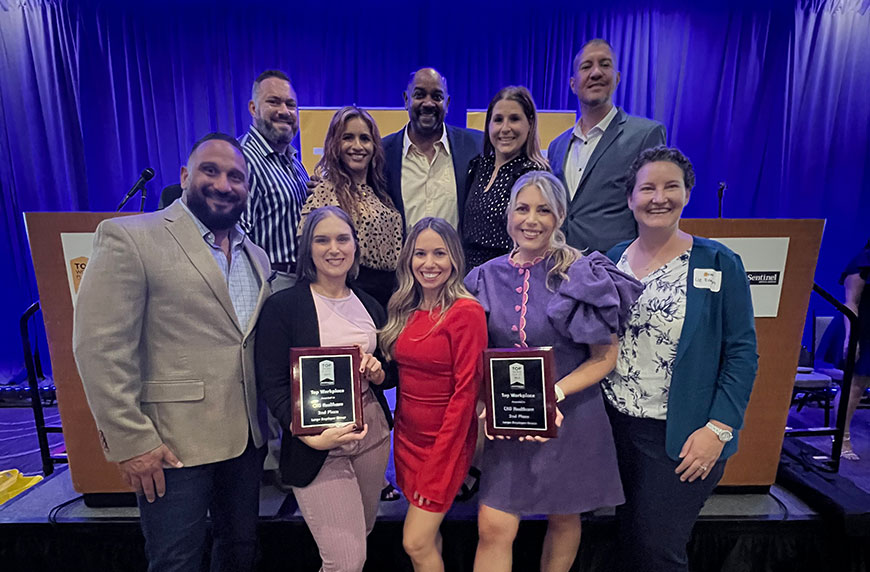 Sun Sentinel recognizes CHG Healthcare as one of the best places to work seven years running.
Once again, the Sun Sentinel has named CHG Healthcare as one of the top places to work in South Florida. For seven years in a row, the award has recognized CHG for its people-centered culture and progressive work environment.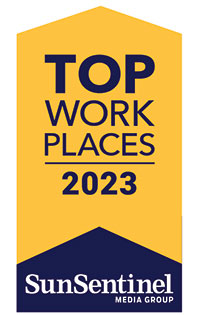 The award is based on the results of a confidential employee survey that measures 15 different culture drivers, such as connection and alignment. More than 1,800 Florida-based CHG employees participated in this year's survey.
"It's great to have our efforts to make CHG a great place to work recognized yet again," said Scott Beck, CEO of CHG Healthcare. "The way we work has evolved a lot over the past few years, with more employees choosing fully remote or hybrid work options. So, to have our people reaffirm we're doing a great job is very rewarding."
CHG employees enjoy competitive compensation and a wide variety of benefits, such as:
"Earning a Top Workplaces award is a badge of honor for companies, especially because it comes authentically from their employees," said Eric Rubino, CEO of Energage, the third-party employee engagement partner that administers the survey. "That's something to be proud of. In today's market, leaders must ensure they're allowing employees to have a voice and be heard. That's paramount."
The Top Workplaces award was accepted at a May 3 ceremony by representatives of CHG's family of brands with offices in South Florida, including CompHealth, RNnetwork, and Weatherby Healthcare.
MORE: Full list of 2023's South Florida Top Workplaces
Want to learn more about what it's like to work at CHG? Read these employee stories. Or better yet, apply to join our team!