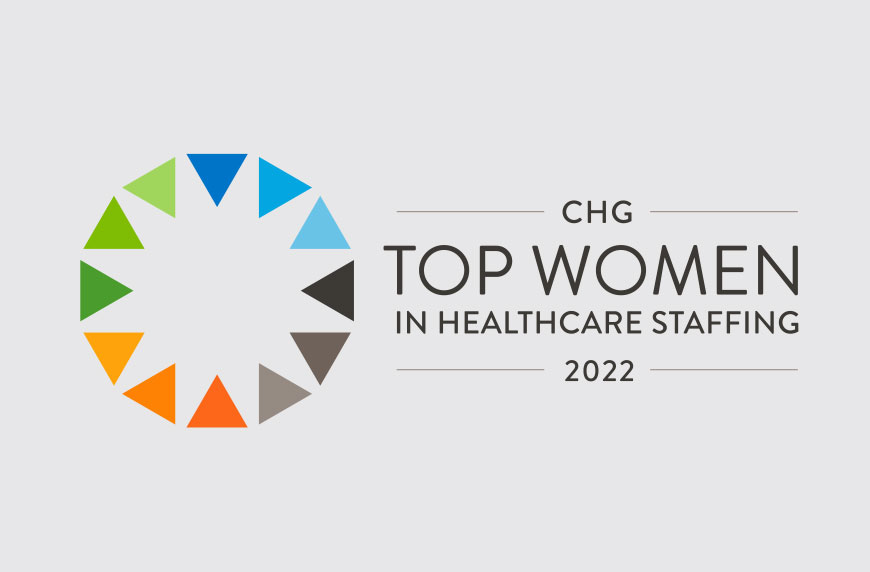 CHG Healthcare's Top Women in Healthcare Staffing award recognizes leaders and rising stars in physician and advanced practice recruiting, staffing, and retention. The annual award spotlights the women who have demonstrated the highest levels of excellence in their career, quality in recruitment and retention, and a commitment to the growth and improvement of the healthcare staffing industry in 2022.
2022 Top Women in Healthcare Staffing Winners
This year, CHG Healthcare's family of brands selected eleven winners for recognition as influential, dedicated, and highly respected women within their organizations and in the healthcare industry. (Winners are listed in alphabetical order.)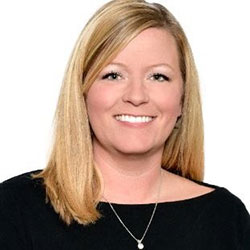 Joylynn Brink, MBA, CPRP
Vice President of Clinician Services & Acquisitions
Advocate Health
In the nearly 10 years Joylynn has been with the Advocate Health family, she has held the roles of physician recruiter, manager, director, and now Vice President of Clinician Services & Recruitment. To know Joylynn is to love her. Her positivity and can-do attitude are contagious and inspire those around her to be the best versions of themselves. Joylynn's compassion for her teammates and commitment to always doing the right thing have built the foundation for her successful leadership. As a healthcare leader, she is a sponge for industry knowledge, and she realizes the importance of sharing that knowledge with her team. Advocate Health is a better place because of Joylynn and the thousands of physicians and APCs she has welcomed through her recruitment and leadership efforts.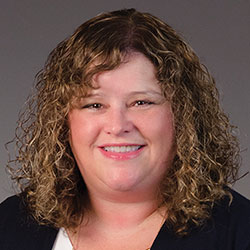 Alissa Carroll
Director of Physician and Provider Recruitment
SSM Health Dean Medical Group
Alissa exemplifies excellence and grace under pressure. She has worked for SSM Health Dean Medical Group for almost 15 years as a recruiter and now as Director of Physician and Provider Recruitment. She has hired hundreds of physicians and advanced practice providers. With her quiet assuredness, she goes about a challenging job with humility and dogged determination, never complaining and always having an upbeat attitude. With her wide-ranging knowledge, steady demeanor, and strong work ethic, SSM Health Dean Medical Group benefits from the hundreds of providers that Alissa has brought into the organization as a recruiter. She is now taking on an even more challenging role of director, where she continues to bring her character to bear in ways that will shape the department and organization now and into the future.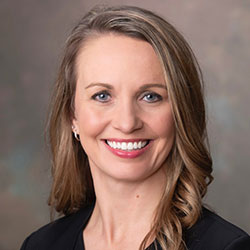 Tarese Dubiel, MBA, CPRP
Director of Physician & APC Recruitment & Onboarding
Marshfield Clinic Health System
Tarese is an integral part of the Marshfield community. She is passionate about recruiting top-notch healthcare providers and is always looking for ways she can improve the overall experience for patients, providers, coworkers, and the broader community. Tarese holds herself accountable to her core values of putting people first, ethics and integrity, continuous improvement, and quality and professionalism. When she is not volunteering, she is lobbying at the Wisconsin State Capitol to improve healthcare for the citizens of her state. She values partnership and quality so much that she made the hard decision to step down as CFO for Marshfield Hospital to pursue her passion to bring quality healthcare into her community. You can feel the passion for her work radiating through her peers and employees, and she is a shining example of a selfless leader.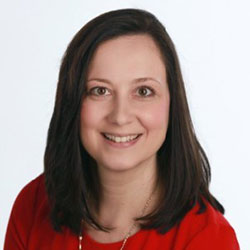 Tara Gaugh
Physician Recruitment Manager
Southern Illinois Healthcare
Tara oversees all specialties as the head recruiter for Southern Illinois Healthcare. She works with different departments to ensure their coverage needs are met and assists in securing the best providers for the right positions. Tara keeps open communication with contacts in her network, and schedules weekly meetings with her teams both inside and outside of her organization to ensure she has coverage throughout every specialty and every worksite. Tara is always transparent and works very hard daily to ensure her hospitals are running smoothly and providing the best care possible to the communities they serve. If there could be a Tara in every organization, hospitals and communities would know that they had all the support and coverage needed to keep running successfully.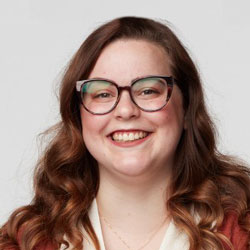 Kayla Harper
Locum Tenens Coordinator
Provider Solutions & Development
Kayla always faces any challenge with a positive attitude and willingness to help however she can. She was not initially hired to engage in the scope of responsibilities her role has now taken on, but she has exceeded expectations and performed exceptionally under every circumstance. She is a subject matter expert in credentialing, licensing, travel, housing, and logistics. She has maintained weekly meetings with company AP teams to ensure invoices are being paid timely, and this has helped to maintain patient coverage in underserved areas. Additionally, she gracefully navigated an AP system transition and ensures names are cleared for presentations. Kayla is a crucial asset to her team at Provider Solutions & Development and is highly respected by her coworkers and peers.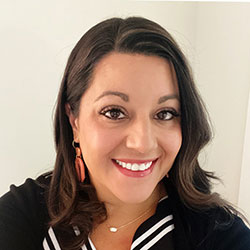 Andrea Leland, MBA, CPRP
Director of Provider Recruitment
Dartmouth Health
Andrea is an amazing professional and knows the "why" behind what she is doing. Along with being the Director of Recruitment for Dartmouth Health, she also serves on the Northeast Physician Recruiter Association. Andrea leads her team with compassion, drive, and empathy. She is always willing to have in-depth conversations around recruiting and what she is seeing in the market. She has done an amazing job of lifting her team up and helping them to grow in their current roles, and she is highly respected by her peers in other organizations.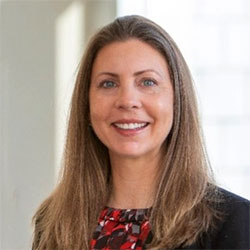 Barb Martin
Executive Director of Ambulatory Care Selection & Onboarding
Mercy Health, MO
Barb is a strong leader full of heart. She cares deeply for the people she works with and the organization she serves. Barb has worked for Mercy Health for more than eight years as recruiter, manager, and now Executive Director. She has over 17 years of recruiting experience and helped Mercy with pioneering new models of patient care. With intense determination, Barb leads a large team tackling new problems with intention and purpose-driven resolve to get healthcare right. She has a strong work ethic, puts her people first, and shares Mercy's vision to deliver a transformative healthcare experience. Barb recently took on a more challenging role of Executive Director of Ambulatory Care Selection & Onboarding, where she continues to utilize her recruiting experience and leadership vision to inspire her team and draw in hundreds of candidates to find a home at Mercy Health.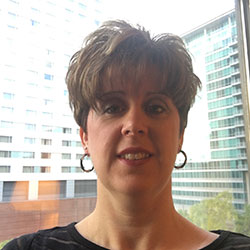 Holli McConnell, MBA, CPRP-DEI
Executive Director of Provider Recruitment & Onboarding
Sentara Health
Holli exemplifies excellence in everything she does. She has worked at Sentara Health Care for over seven years as a Physician Recruitment/Retention Manager and now is the Executive Director of Provider Recruitment & Onboarding. Holli has navigated a large system in challenging times very eloquently and strategically. Holli has also developed a solid team that has gained much respect within the recruitment industry. She brings a positive outlook to all situations and faces challenges head on as an opportunity to grow and improve. Holli has played a pivotal role in the success of Sentara Healthcare and the hundreds of physicians placed within the organization. Most impressively, Holli always follows Sentara's values of people, quality, patient safety, service and integrity. Holli has always been an inspirational leader and is now stepping into a new role where she will continue to help shape Sentara in the future.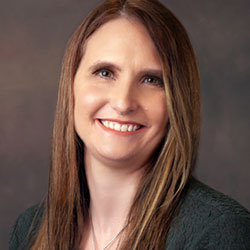 Angela Pulcini
Director of Provider Services
Parkview Health
Angela is a servant leader who is paving the way as the Director of Physician Recruitment and Retention at Parkview Health. Angela lives by the mission and vision of Parkview Health when it comes to everything recruitment, both as an individual contributor and as an leader. Angela approaches each day making sure her team is always supported, and that Parkview is always serving their community with quality physicians. She is a change champion at Parkview and works with key stakeholders from the service lines to the C-suite to drive process improvements that have led to greater efficiencies. On top of serving her community, she has also partnered with other health systems across the country to develop recruiting best practices so other organizations can be successful as well.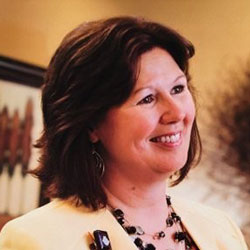 Susan Weber
Director of Physician & Advanced Practice Provider Recruiting
Monument Health
Susan has been with Monument Health for 27 years and spent the last several years as the Director of Physician Recruiting. Since becoming director, she has curated what physician recruitment looks like for Monument Health. She has built a strong team that is responsible for permanent recruitment and locum tenens physician coverage for physicians and advanced practice providers for the entire healthcare system. During her tenure with the department, she has overseen the successful hiring of hundreds of providers. Susan displays professionalism, grace, and understanding in all her day-to-day interactions. She works with the utmost integrity and motivates her team to do the same through her outstanding leadership skills. Her strengths and abilities are well recognized throughout the organization, and her department continues to be tasked with new initiatives for the system.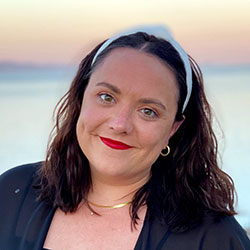 Ashley Zeh
Regional Practice Manager
Allegheny Health Network – Medical Institute
Ashley has consistently showed commitment to the goals of her department and Allegheny Health. She adjusts quickly and has shown that she is capable of working under extreme circumstances all while attaining excellent results. Ashley has worked tirelessly, for close to a year, to use market research, national average data, and best practices to generate a business plan that addresses compensation and incentive concerns that potential candidates have expressed. She has advocated for more competitive compensation and incentives for better recruiting outcomes, which has helped her department to overcome their staffing challenges.
Founded in 1979, CHG Healthcare is a leader in healthcare staffing and the nation's largest provider of locum tenens services. Through its trusted staffing brands — CompHealth, Weatherby Healthcare, RNnetwork, and Global Medical Staffing — the company provides and enhances temporary and permanent placement of physicians, advanced practice providers, allied health professionals, and nurses to healthcare facilities around the world.
CHG can provide your healthcare facility with the physicians and advanced practice providers you need to grow your organization. To learn more, contact us by phone at 866.588.5996 or email ecs.contact@chghealthcare.com.