2020 has been quite a year. Illness, anger, elections, and isolation all played a part in a year most of us won't soon forget. But in the midst of all that mayhem, there were good things too. Things that made us smile and sometimes laugh right out loud.
There were new babies, weddings, and graduations. There were new discoveries about our own talents and strengths. New ways to build friendships and new opportunities to learn. This crazy year is finally winding down.
Now may be as good a time as any to stop and reflect for a moment on what went right, the many things we we're thankful for. Author Jefferson Bethke wrote, "Thankfulness is the quickest path to joy." Let's take a walk with some of our colleagues.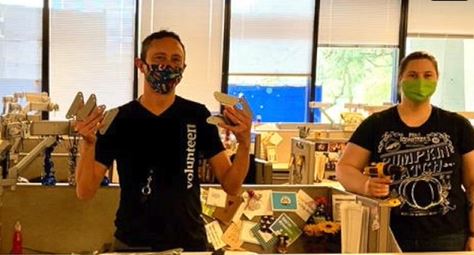 "I want to say a HUGE thank you to our IT team for keeping us working at home and for getting us all out of the office and doing such an amazing job of helping us work so efficiently from home." — Hopal Watson-Grenion, Weatherby Healthcare
"I'm so grateful that working from home has allowed me the opportunity to move closer to my brother. We have been best friends our whole lives, but for the past 20 years we haven't been able to live near each other. I picked up my life and moved to Portland and now live 5 blocks away. We do family dinners, work on house projects, and just get to be in each other's lives. It's hard to see the silver lining in a year like 2020 but this year has given me time with my brother, and for that I'm so grateful." — Sarah Trescott, Making a Difference Foundation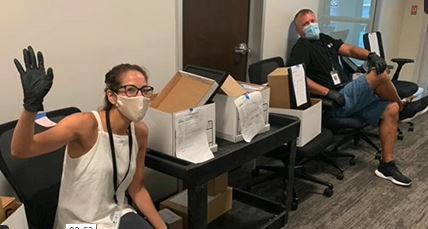 "I'm extending my gratitude to all the volunteers that helped with our packing and pickup drive through at each office. So many of our people were positively impacted and this is all due to your amazing efforts. Thank you so much!" — Eddie Rodriguez, Weatherby Healthcare
"I am so thankful for Marathon Health Clinic and everything that they've been able to do. They've worked so hard at helping us to remain healthy. They're always available for questions. They're awesome!" — Kelly McColgan, Weatherby Healthcare
"I am very thankful for my amazing family including my adorable niece and nephew, Teagan and Colton, my mom, sister, brother-in-law and my sweet pups, Jack and Bentley." — Melissa Markle, Service Desk Specialist II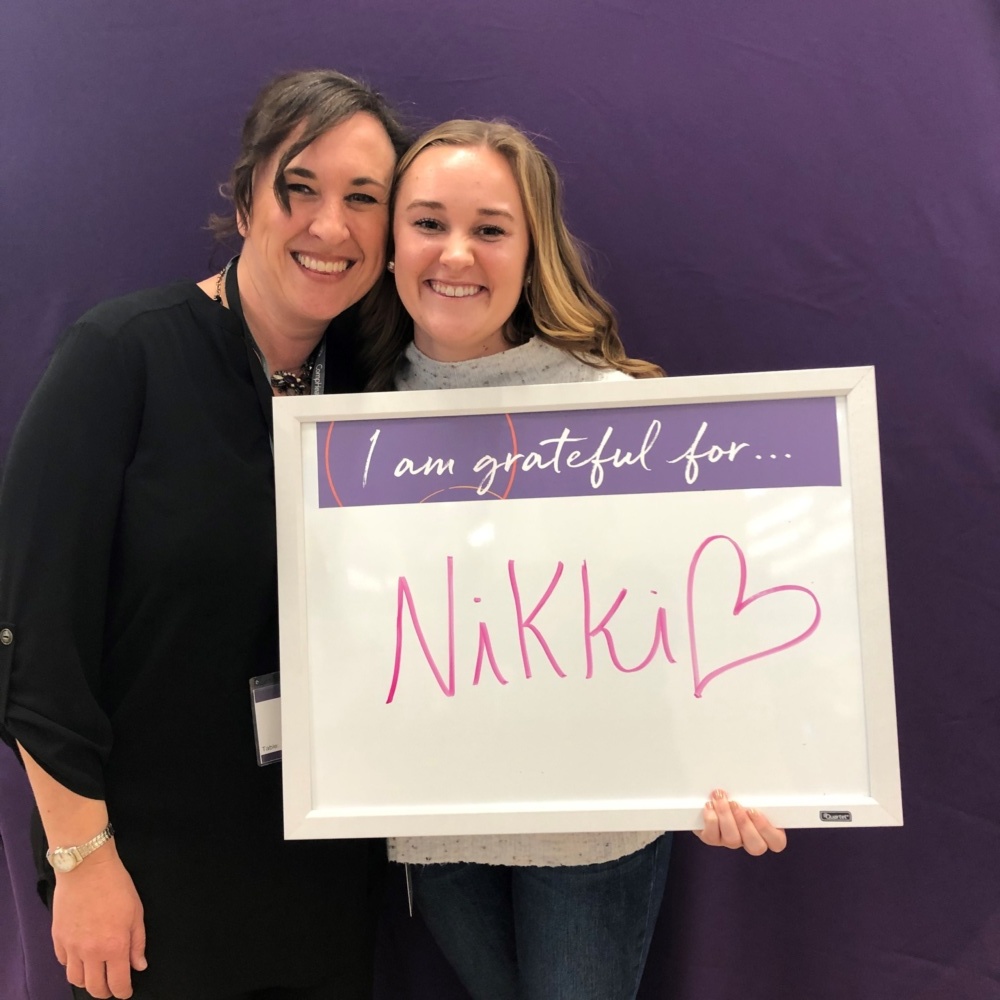 "Thank you to everyone involved in the Angel Tree program, all the volunteers and everyone who worked behind the scenes to make sure that this program ran smoothly. I know it was something that really helped out a lot of our Weatherby family." — Erin Romain, Weatherby Healthcare
"I am thankful for Nikki Whye on the corporate events team. This past 9 months working from home and the pandemic have been challenging, but Nikki has been a life saver. I am extremely thankful for her mentorship, random check-ins, and positive outlook. She is truly one of a kind." — Gillian Young, CompHealth
"I want to express my gratitude to Nicole Kurth. Nicole, you've done so much as a sounding board for projects and always giving me great feedback. Thank you for being an inspiration." — Tina Harris, Weatherby Healthcare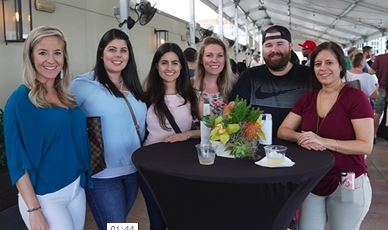 "I want to send out a special thank you to our payroll team. They do such a great job ensuring our providers get paid, which means they want to keep working with us. We all really appreciate everything they do." — Ben Smith, Weatherby Healthcare
"I am thankful for my fiancé and our families because they give me unconditional love and support during tough times." — Caroline Crunk, Modio
"Our business partners stand side by side with us with the same level of commitment and do everything it takes to make sure our hard work doesn't go unrewarded. They are amazing!" — Arch Archunde, Weatherby Healthcare
As a newcomer to CHG, I am grateful for my colleagues across all our divisions who have so generously stepped up and shared their stories this past year. Your kindness made us all a little better. Wishing you and your families a very happy Thanksgiving.