"Easy as pie," you might say if someone challenged you to a pie-eating contest -- until a giant, 12-inch pumpkin pie from Costco was placed in front of you.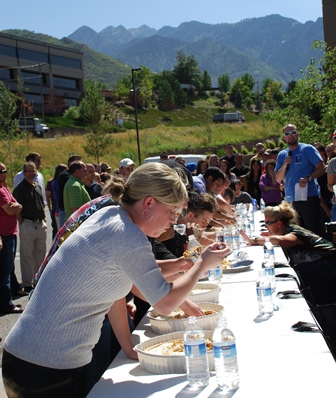 That's just what happened to the 15 Salt Lake employees who attempted to eat an entire pie in under 10 minutes August 31. Using sporks (or their bare hands), the contestants devoured the pies amidst cheers and support from coworkers and teams who sponsored them.
Darrin Christensen, client staffing consultant on the CompHealth locum tenens family practice team, snapped the following photos of contestants: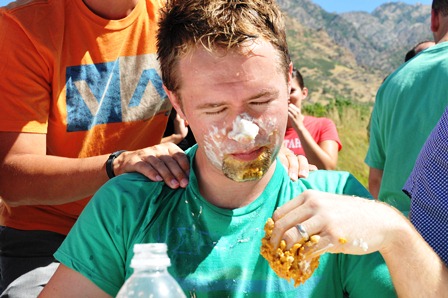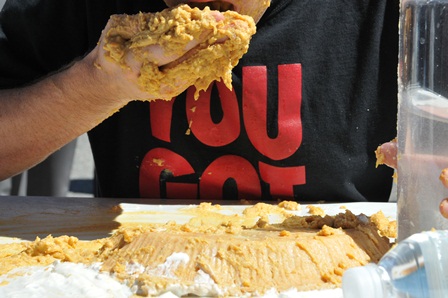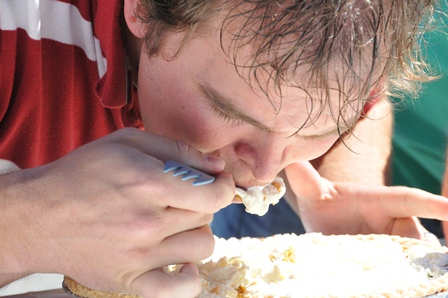 In the men's division, Shay Rolfson, CompHealth locum tenens placing manager for the family practice team, won first place, while Josh Riddle, recruiter on the CompHealth locum tenens emergency medicine team, won second place.
In the women's division, Aubree Nash, hospital privileges application assistant, took first place, while Haleigh Sutherland, client developer representative for the cytotech team, took second place. Both first-place winners received a $50 gift card and eight hours of PTO; second-place winners received a $50 gift card and four hours of PTO.