It's been a year of continuous improvement here at CHG, including new tech and initiatives designed to improve our customers' experience. With that in mind, we're ending the year with a newly designed website, featuring a fresh look, new content, and a mobile-friendly interface. While still showing off our incredible workplace culture, our new site gives us the opportunity to show our clients why we're pioneers of the locum tenens industry.
Here are a few of the updates we made:
A redesigned homepage
Now it's easier than ever to see our brands, our available jobs, our staffing solutions, and our people! (Yep! Those aren't models. These people actually work here!)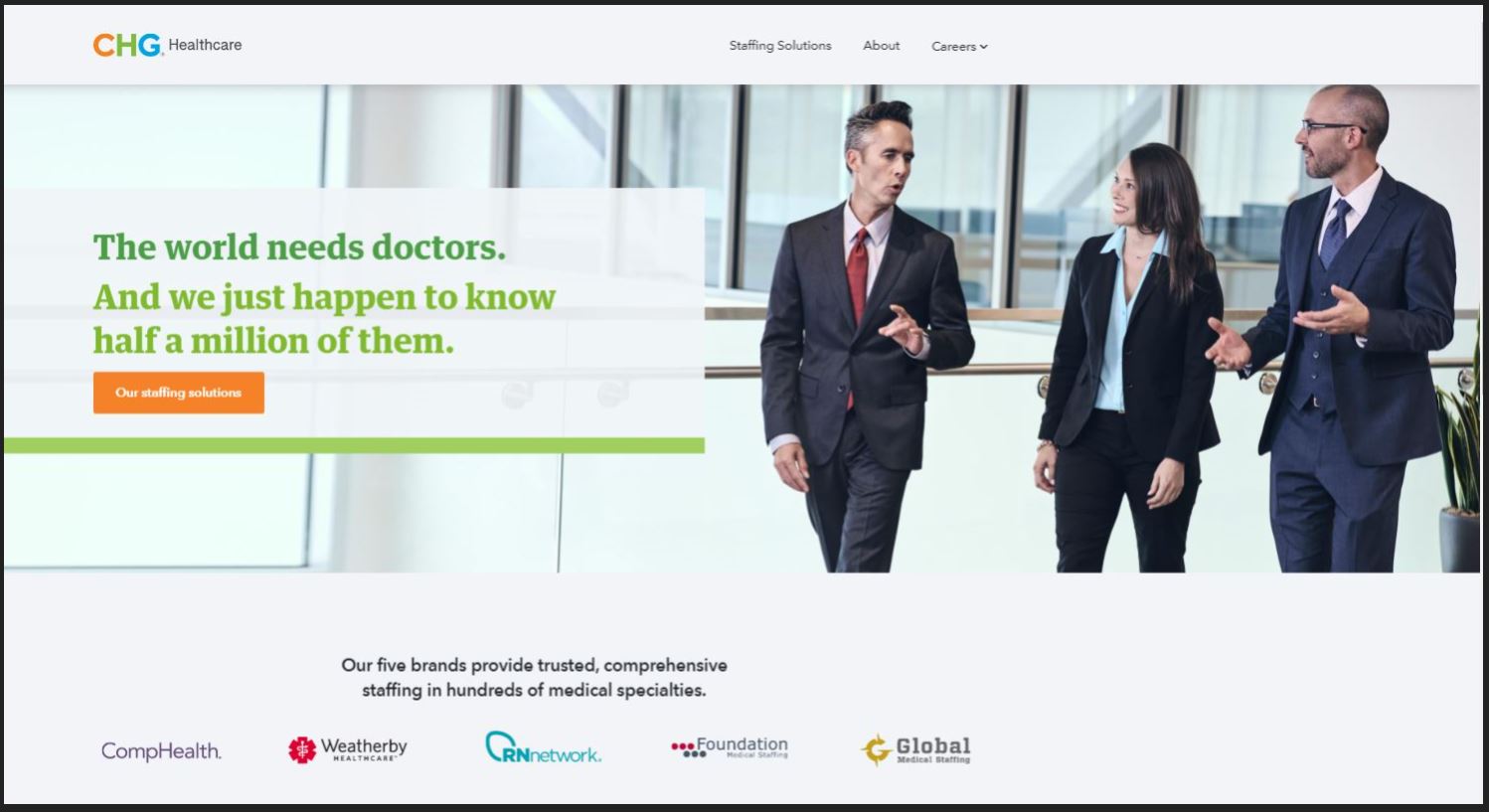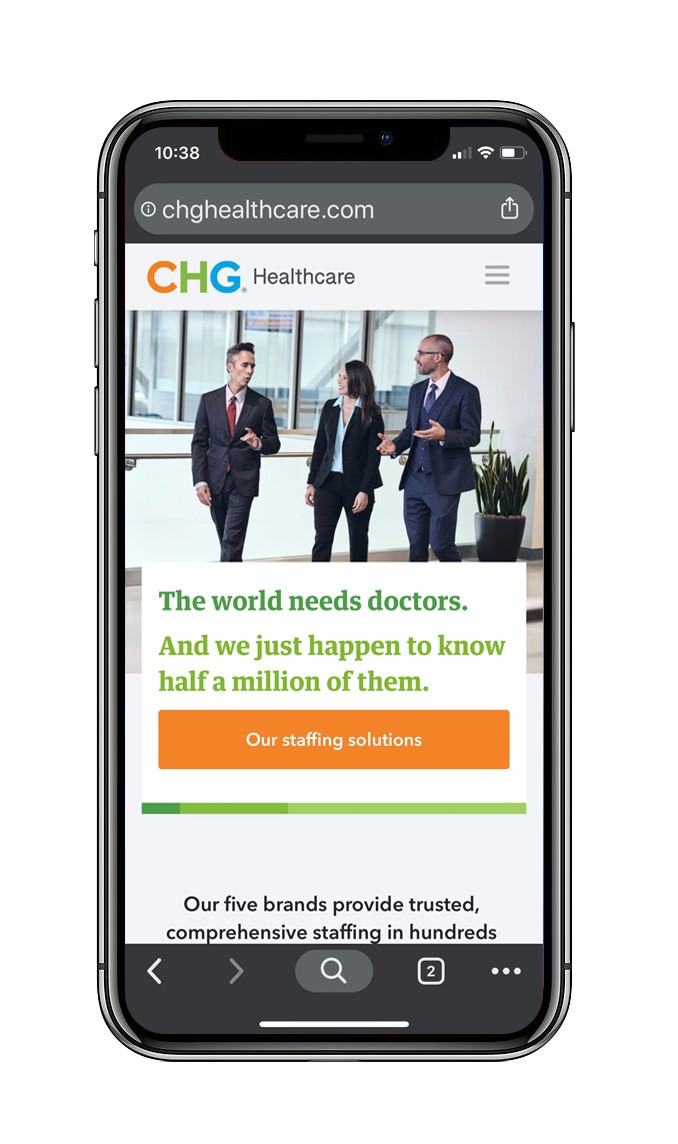 A redesigned, mobile-friendly experience
You can now access our site (and this blog!) from any device without having any formatting issues. Next time you're holding a cup of coffee, you can also apply for jobs or contact us for more information right from the palm of your hand — talk about multi-tasking!
An updated careers page
Want to join our CHG family? We've made it easier than ever to search our open jobs by location, department, and company! Now you're just a few clicks away from finding your dream job with us — we can't wait to meet you!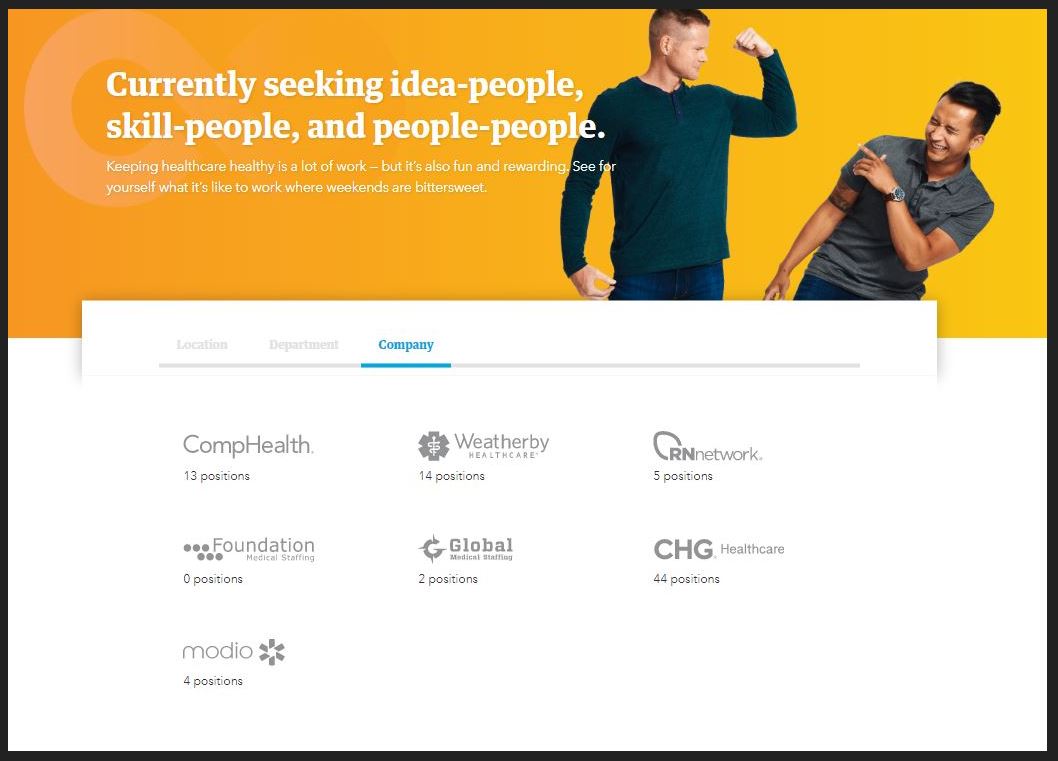 A new staffing solutions page (for some of the largest hospitals in the nation)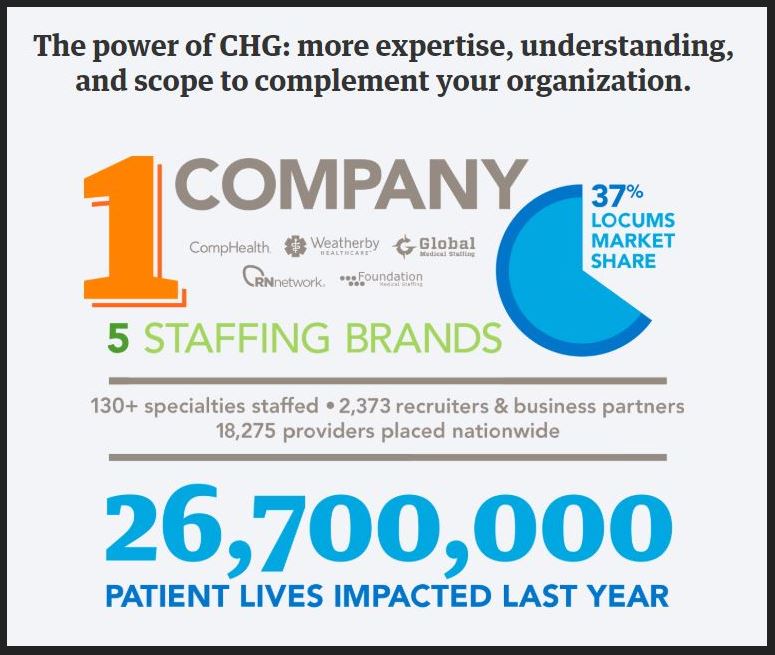 This new page shares with our clients how CHG takes on the key issues hospital systems face every day and how we can work with them to solve each one. Our approach, founded on our core values, falls into these four categories:
Deliverability — We can provide the right doctor, right on time. In fact, we have an 88% fill rate with our client partners.
Quality — With over 250 tenured experts in credentialing, quality assurance, risk management, privileging, and licensing, we offer faster fills, better matches, and unparalleled quality to our clients.
Cost-containment — We can show our clients what they are really spending for staffing needs and teach them how to control cost along the way. We do this by having standard rate ranges and volume-based pricing.
Partnership — We take a relationship-based approach to create solutions specifically for our clients. We view ourselves as an extension of each organization we work with.
The redesigned site is richer and improved with more content, better navigation, and additional tools to help our future hires and clients see what it's like to work with CHG.