As a recruiter at RNnetwork in Boca Raton, Fla., Nathaniel Shoshan says that his job is all about "helping nurses across America live the dream."
Nathaniel loves the opportunity he has to help people and is grateful for the freedom he has in his own career.
"I enjoy being able to have complete control of my job with the trust of my leaders behind me no matter what," Nathaniel says. "There is a very relaxed culture here. We are encouraged to be involved and to participate in all types of activities to better our jobs and our lives."
Read Nathaniel's story below and find out exactly what has him looking forward to coming to work each day!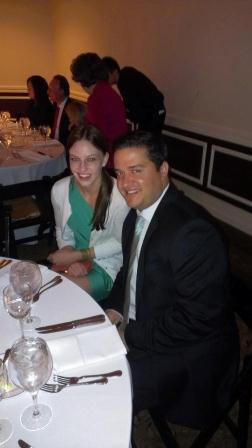 I found CHG after a long search for a great company to work for. After being stuck at some not-so-great companies before, I began by looking on Fortune magazine's "100 Best Companies to Work For" list. I found CHG on that list and applied for a job.  

I began my career here on the CHG corporate events team, helping and supporting our Florida offices. That was an all-around great experience and gave me the opportunity to really learn what CHG was all about. From there I was able to transfer over to a full-time position at RNnetwork at the start of 2012 as a recruiter and have loved the experience of being able to help nurses find a new job on a daily basis. But what really has me looking forward to coming to work each day is the culture at CHG, even if my friends don't really call what we do here "work."
Would you like to be a part of CHG's culture? Check our career page for any job openings!