When Erica Kelly, medical staff coordinator at Weatherby Healthcare in Fort Lauderdale, Fla., interviewed for a position with CHG back in February 2012, one of the first things she noticed was the casual dress of all the employees.
"I could tell it was a fun environment here," Erica says. "It's certainly business, but it's not depressing."
In her months working here, Erica has come to find that working at CHG is anything but depressing.
"I love the work environment," she says. "It's so much easier to do a demanding job when in a positive environment and when supported by other members on a team. People don't just look out for themselves; there is an obvious team mentality."
Erica says that while her job can at times be stressful, having people around who are willing to help alleviates that stress. She quickly learned that this willingness to help extends all the way up to executive leadership. Read all about it in her story below!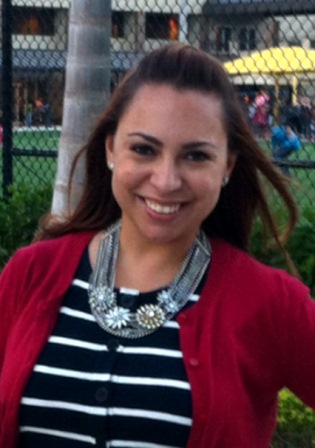 CHG puts its people first from the very first day of their employment. I could see this in my training experience in Salt Lake City, Utah. It was interesting to see the emphasis the company puts on getting to know new employees. It was highly impressive that the president and CEO of the entire company came and sat down and talked to us. You don't see that too often. In other companies, you might see the leaders of the smaller branches reach out to employees, but certainly not the executives like they do here.
However, at CHG, everyone from the executive leaders down makes time to connect with employees. Here at Weatherby Healthcare, Pat Kennedy, group president, has an open-door policy: Anyone is welcome to come in and chat and eat chocolates.
Not too long ago, Pat invited us to sit down with her for a Chat with Pat. She sat down with a group of employees who had only been there for a few months. We played a few games to get to know each other, but then she just asked what we thought about our jobs, how we liked the environment and what we thought of the company. I thought it was extremely impressive that she took time out of her day to hang out with the new people, just to see what we thought about the company after only working here a short time. She honestly wanted our opinions.
Would you like working for a company where the leaders care about getting to know you? Check out our job page for openings!