Eleonore Reunodji, assignment coordinator at CompHealth locum tenens in Salt Lake City, Utah, considers her co-workers kin – the kind you're excited to see at reunions.
"I love my team," Eleonore says. "It's like a family: When I joined CHG, I joined a family. The great thing is, I get excited to come to work every day. I wasn't expecting that. In fact, I was expecting the excitement to fade, but it hasn't."
Eleonore says she still wakes up excited to come into work because of her co-workers, but also because of the overall culture of CHG.
"There is just something about the environment here," she says. "I don't know quite how to express it, but I like that everyone is held accountable. We receive the same training and have the same intentions. We all have standards to live by, and we all live them."
Read how Eleonore shares the excitement and sense of fulfillment she enjoys at CHG with her younger sister below!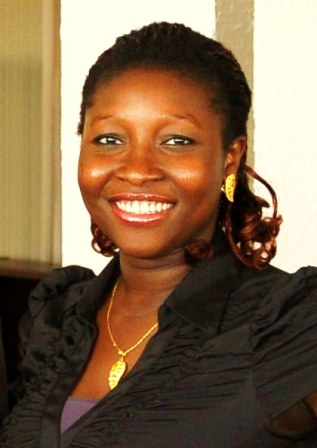 My dad brought us here from Africa about 13 years ago. We mainly came here for the chance to attend good schools and thus have certain opportunities that we couldn't have had without that schooling. Naturally, education is very important to my family. When I go home and talk about my work and how happy I am, and when my family found out that the company I work for was No. 9 on Fortune's "100 Best Companies to Work For" list, they got to feel that excitement. My little sister is finishing high school, and it is important to me that she knows that she doesn't have to settle in her career. I almost did, and then I found CHG. I am excited about everything that happens and I love working here.
I was working at another company for almost three years, and I loved it: I loved the people I worked with, and I loved the company I worked for. It was just what I needed then. However, after three years, I felt like I wasn't being challenged and that I was simply forgotten. Nobody focused on or cared about my development and growing — which became stunted —  and I felt stuck. I felt like I had more to give and just wasn't giving it. I emailed a few friends, including Dilveen Mohammed, hospital privilege coordinator at CompHealth locum tenens, who has been my friend since middle school. I remembered how highly she spoke of the company she worked for, so I sent her an email. She sent me the link to the job page, and I applied. I got the interview, and then got the job.
I was looking for somewhere I would feel valued and like I could give my best, and here I am! I love having the opportunity to learn and grow further. At CHG, the focus isn't just on me growing in my position, but on me growing and developing for my entire career. They treat me like I'll be here forever, which sounds good to me.
Are you looking for the same fulfillment that Eleonore was? Check out our job page to see what career at CHG is right for you!