Christa Folkers, locum tenens sales representative on the obstetrics and gynecology team, works remotely for CompHealth locum tenens. Even though she works from her home in San Diego, Calif., Christa is very familiar with CHG's culture and how it sets CHG apart from other employers.
"I love the people here; it's great to see the amount of autonomy," Christa says. "Everyone has a different way of successfully doing the same job."
As a sales representative, Christa says that her main role is getting to know clients and keeping them happy. Her favorite part?
"I love getting to know new people and knowing that I can provide a solution to their problems," she says.
Read on to find out how this California girl works from home and still enjoys Salt Lake City's in-house health center.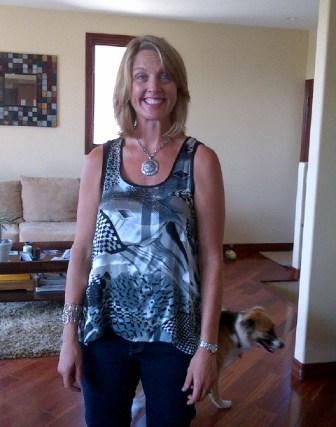 I worked with Allison Beer, vice president of CompHealth locum tenens, in San Diego more than 10 years ago and we have always remained close friends. I was working in healthcare staffing at a competing company when I got the call from Allison that this opportunity on obstetrics and gynecology opened up! I was thrilled to take the opportunity and am thrilled to work from home in San Diego for such an amazing company!
Since I work from home, I chose to visit the new in-house health center at the Salt Lake City office while I was in town. I got in right away and got answers to some silly little health questions I've been wondering about, but wouldn't take time to schedule with my primary care. The people at the health center were fantastic, informative and friendly. This is a benefit that really sets CHG apart from other employers.
Would you like to work at CHG? Check out CHG's career page to see if there is an opening for you!