Adrienne Davis, senior consultant for the neurology team at
Weatherby Healthcare
in Cary, N.C., has a ton of firsthand experiences with CHG's dedication to continuous improvement, not only of its processes and business practices, but also of its people. "This company really does invest in its employees and takes its employees into consideration when making decisions that will affect them," she said. In her eleven years here, Adrienne has held several positions, starting off in marketing and then moving over to consulting at a CompHealth allied health division in Fort Lauderdale. Thanks to CHG's tuition reimbursement program, she received tuition reimbursement to complete her master's degree and was then promoted first to manager of client consultants, and then to director. In addition, Adrienne not only qualified for President's Club four times, but also helped several team members qualify as well. However, due in part to the recession, in 2008 the executive leadership made the difficult decision to dissolve the division that Adrienne was working for. Read how CHG handled the situation in Adrienne's story below!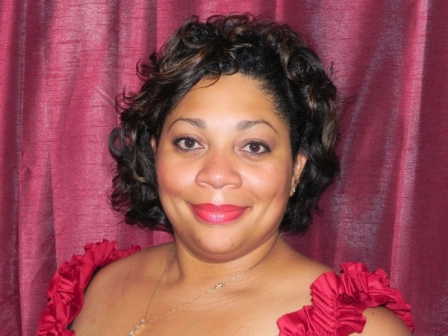 Oftentimes, when a company closes a division, it is easy to just give severance packages to the employees and move on, but not CHG. Our executive leadership team contacted every other division within the company and asked if employees from our division could have the opportunity to interview so we could remain with the company. Thanks to their encouragement, I interviewed with Weatherby Healthcare.
At that time I did not know to what extent that decision would change my life. After interviewing, I decided to take the offered opportunity in the North Carolina office. The decision to move was tough, but I thought it would best for my family so I took a leap a faith.
It was tough during the first year. My family and I had to adjust to a new place, my husband did not have a job at the time and my son was entering daycare for the first time. Simultaneously, I was slowly getting used to a new division with a different approach to staffing than what I was used to.
I received plenty of guidance and support my first year from Pat Kennedy, group president of Weatherby Healthcare and Michael DePaolis, vice president of Weatherby Healthcare in Fort Lauderdale. In addition, Bill Heller, division president of RN Network, and Scott Beck, CHG's president, both checked on my progress from time to time. As a result, I qualified for President's Club my first year with Weatherby Healthcare and in my second year, I managed, along with two of my team members, to bill 1.7 million.
I can't think of a better ending. I am still writing this story here at CHG and after ten years of being here, it keeps getting better. I am so blessed to be working for a company that saw value in its employees and ensured that we found another home in other divisions where we could be successful once again. I love CHG.