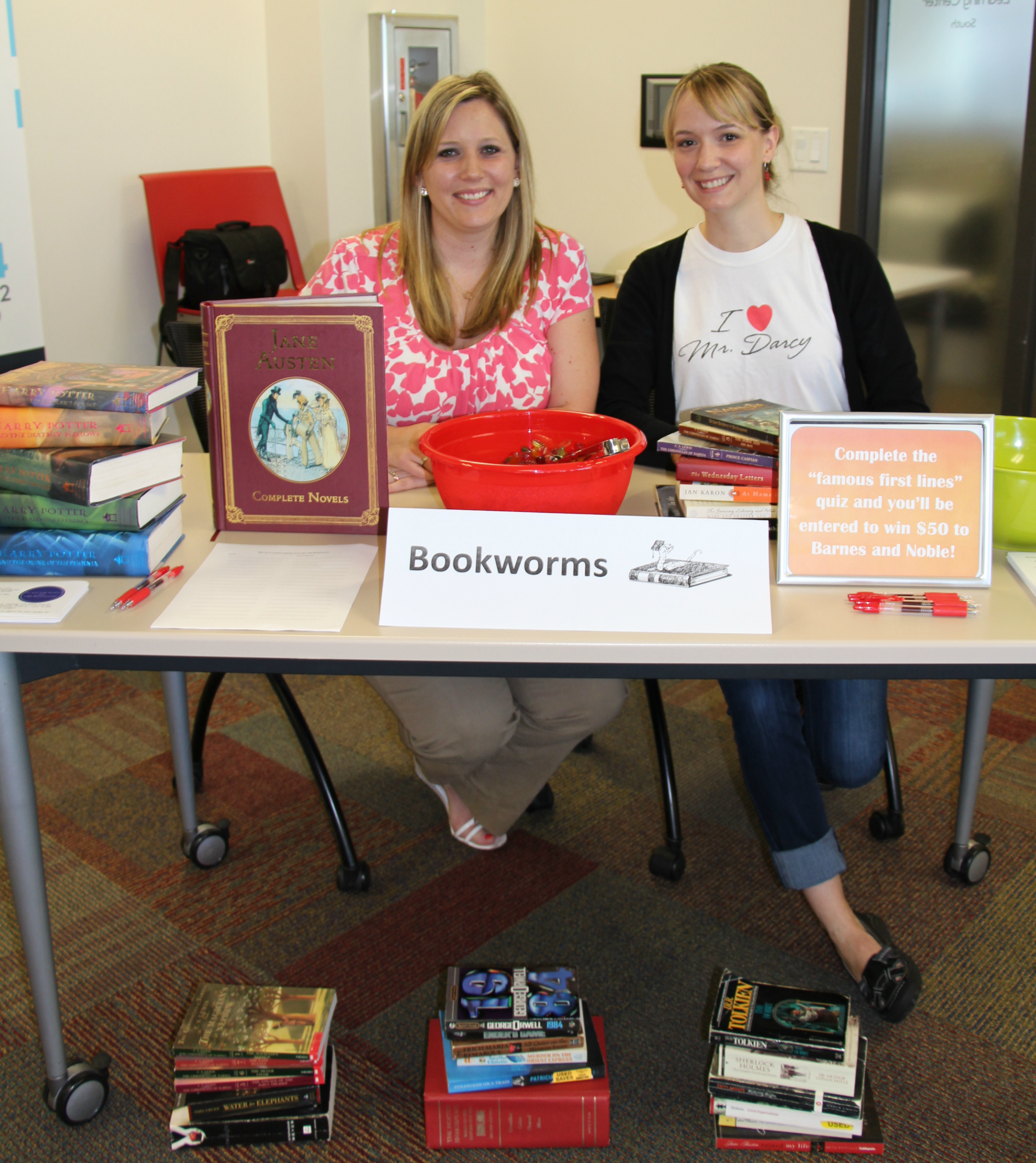 Because we are committed to fostering diversity and inclusion, CHG encourages its people to create Employee Network Groups. Employees are welcome to use company resources, as well as $500 per year, to form groups based on their personal interests. From home brewing to hero appreciation, each of CHG's Employee Network Groups provide a way to establish meaningful relationships with co-workers. There are now 51 Employee Network Groups across all of our offices, with more than 800 employees participating. Each week we'll highlight a different group and what they do to make a difference in our employees' lives and throughout the community. This week we learn about the CHG Bookworms. Here's what group leader Liz Cornwall had to say.
What's your Employee Network Group about?
We're a book club that gets together to hang out and talk about books we've read. Although, it's mostly an excuse to hang out and get to know each other.
Why did you start this group?
A co-worker and I thought starting a book club would be a fun way to get to know other people in the company. It's also a good way to get us to make more time to read.

What is the focus of your Employee Network Group?
To get to know new people and experience different books we may have never read before.
How often do you meet?
Right now, we're meeting once a month, but that is going to change soon to every other month.
What are a few of the activities you're involved in?
We want everyone involved in deciding what books to read, and we also want to explore a variety of genres, so we really rely on group members' opinions and suggestions on what book the group will read. Also, we occasionally provide lunch during the meetings as well as give away gift cards sporadically throughout the year. We'd love to eventually sponsor a book drive with donations going to help local United Way affiliated schools.