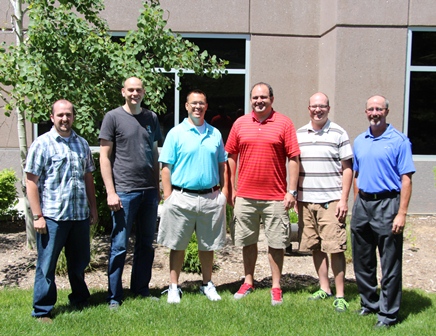 Tim Whitchurch, left, Benjamin Bagley, Chad Cullimore, Brett Hewlett, Cody West and Michael Dalton are members of the winning Rock Your Body team.

Congratulations to the 2013 winning Rock Your Body team: Six Guys, All That Plus a Bag of Chips and Fries! Each of the team members — Benjamin Bagley, Chad Cullimore, Michael Dalton, Cody West, Brett Hewlett and Tim Whitchurch — will receive free healthcare for a year as a reward for losing nearly 14 percent of their total body weight as a team.
Team member Chad Cullimore, who also won second place in the individual men's category, says he was motivated to lose weight when he lacked the energy to play with his two young children.
"I was so focused on building my business the past seven to eight months that I quit taking care of myself. I worked through lunch almost every day, and I didn't eat healthily," Chad, client rep for the CompHealth locum tenens psychiatry team, recalls. "I knew that needed to change. My wife was very helpful and supportive, and she is now rocking her body as well."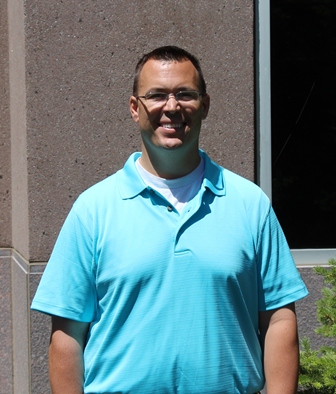 Chad notes that his diet was the key to his success, and he cut back on sugary foods and large portion sizes to lose weight consistently.
"I did a lot of research about foods and how much I should be consuming. Once I figured that out, I became very strict on following that," Chad says. "I started off with cardio almost daily, and I slowly worked into resistance and circuit training. I hit a wall several times and was discouraged when I would only lose a pound all week, but I just had to push through physically and mentally. I have now lost 50 pounds, and I feel great!
Learn more about Rock Your Body by liking the official RYB Facebook page — and check out this year's mid-challenge motivational video below!