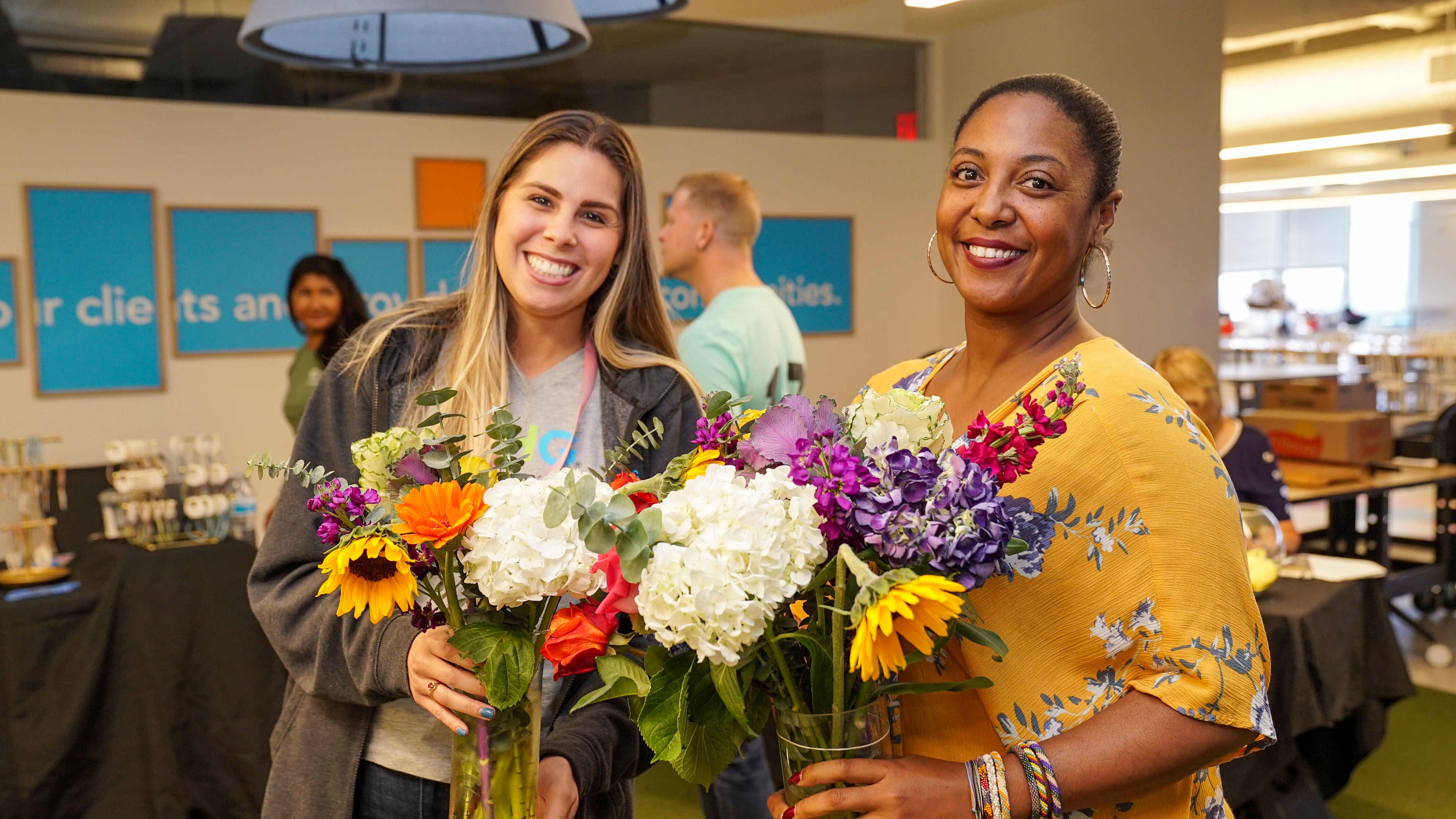 Putting People First is ingrained in our culture. And throughout the year, we extend our people-first belief into our communities in a variety of ways, including giving our people paid volunteer time off, offering them subsidized humanitarian trip opportunities, and hosting our annual Making a Difference Week.
Making a Difference Week offers our people the opportunity to participate in a variety of fun activities to raise money for the United Way and other local nonprofits. Some of this year's activities were Bingo, lip-sync battles, tricycle races, shoving pies in leaders' faces, puppy snuggles, and a live auction.
Head over to this Facebook album to see all the photos from the week.
For more than a decade, Making a Difference Week has raised hundreds of thousands of dollars for our local communities. This year, our people raised a little over $845,000, which includes a 50% match from the Making a Difference Foundation.
Watch the video below to see how much fun we had giving back.