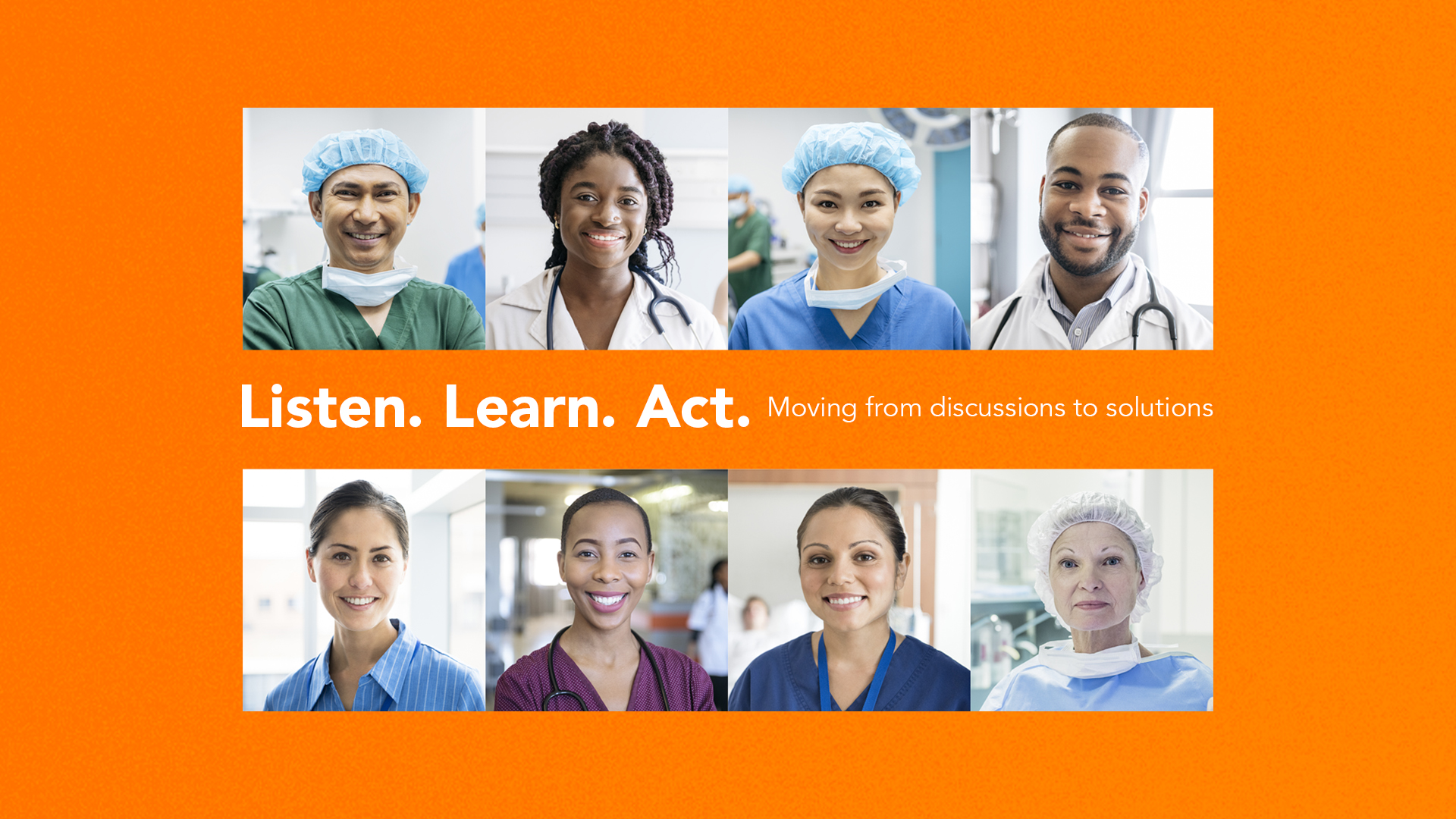 Health eCareers and CHG Healthcare assembled a panel of industry leaders to share their insights on diversity, equity, and inclusion in healthcare. Our expert panel includes:

• Aisha DeBerry – AAPPR Board, Secretary & Atlantic Group Director, Physician & Provider Recruitment with Bon Secours Mercy Health
• Maggie Vanschaayk – Researcher with Advisory Board
• Jackye Clayton – Director of Customer Success at Hiring Solved
• Danielle Jones - Director of Diversity and Health Equity with American Academy of Family Physicians

These healthcare industry professionals, along with moderator Kerry Norman, VP Talent Management, CHG Healthcare, explore topics such as:

• Moving past our biases
• Creating environments of diversity and inclusion in healthcare
• HR and hiring practices that foster diversity
• Creating a leadership team that reflects the composition of the company
Watch a recording of the event below.
For additional guidance on how to create a more equitable workplace, ask yourself these questions. Whatever your facility's goals are in the coming months, CHG can provide you with the doctors, nurses, and allied professionals you need to provide the best care for your community. Contact us by phone at 866.588.5996.