The Salt Lake office participated in the Great Utah ShakeOut, a statewide earthquake drill, April 17 — along with more than 900,000 companies, schools, medical facilities, scouting groups and neighborhoods throughout Utah! Check out a few photos, courtesy of Darrin Christensen and Julie Sibthorp, of CHG employees who practiced the "drop, cover and hold on" exercise: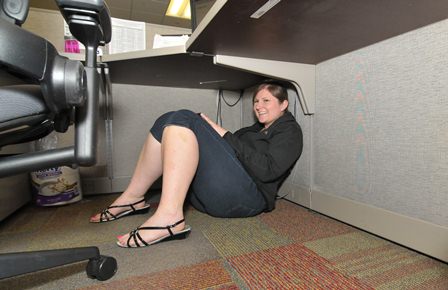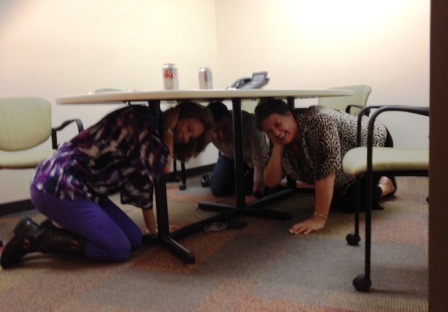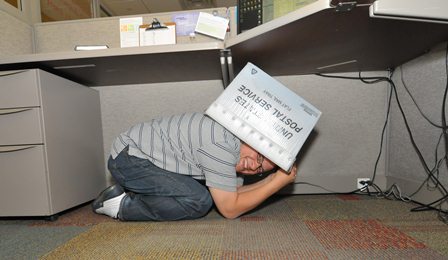 "This is the first year we have had an earthquake drill, and it was a huge success. It was very helpful to be part of the Great Utah ShakeOut with more than 900,000 other participants," shares Christine Conder, director of corporate facilities. "We plan to participate again next year and improve CHG's earthquake preparedness. The more you practice, the better your chance of survival."
See photos of others who participated in the Great Utah ShakeOut and learn more about the drill at Shakeout.org.