Solving a nearly 70-year-old mystery is no easy feat — but Grant Olsen and his family recently did just that with the help of a man thousands of miles away.
"I'm named after my great-uncle, Grant Turley, and he's been my hero since I was a kid. He was shot down during a dangerous mission over Germany in 1944," Grant, a copywriter on CHG's marketing team, recalls. "I've read quite a bit about his final mission and how his plane was never found, so I've wondered about it for many years."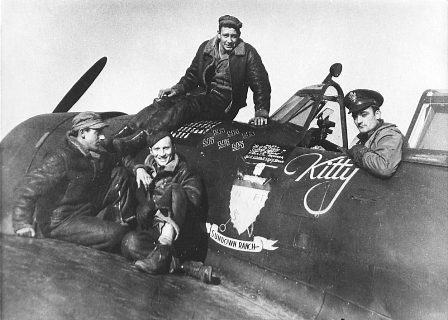 Grant Turley (in the cockpit) displays his plane, named Kitty to honor his wife.
Grant says a German researcher, Werner Oeltjebruns, contacted his family in October 2012 to let them know that he'd found Turley's crash site in a lake in northern Germany by looking through declassified military documents.
Oeltjebruns noted that documents showed that the plane had been removed after the crash, but thought some pieces might remain. Grant and his wife jumped at the chance to visit the site. After contacting Oeltjebruns and arranging for him and his team of experts to help them search the lake, Grant and his wife, along with his brother Jon, met in Germany in May to begin looking.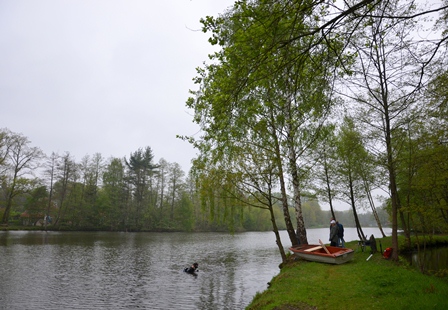 Grant recalls that the lake water was freezing cold and visibility was terrible. After a couple hours of searching, he was beginning to lose hope — until he sensed a commotion above the water as two German experts searched the shoreline.
"When I came to the surface, my wife called out to me that one of the experts had found a pipe from the engine of the plane! It was incredible to know that we'd been successful," Grant expresses. "We found a four-foot section of pipe, as well as several aluminum bolts from his plane."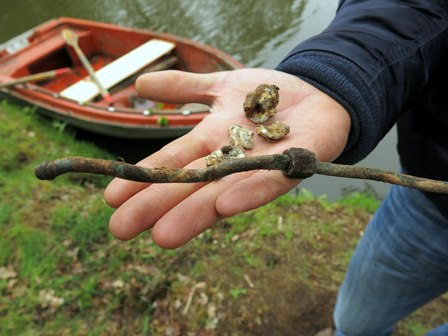 Solving the decades-old mystery brought peace to Grant's family, he says. When he returned from Germany, he cut the pipe from Turley's plane into four pieces and gave one to each of his great-uncle's siblings.
"My great-aunt Wanda (Turley's sister) was particularly touched by the fact that we could find remnants from his plane and confirm where he died. She wrote a letter to the German researchers thanking them for all they'd done," Grant says. "'[The word] missing leaves so many unanswered questions and a loss that never heals," she wrote. "'I cannot tell you of the peace it has brought to my heart to know just where his final moments on this earth were spent.'"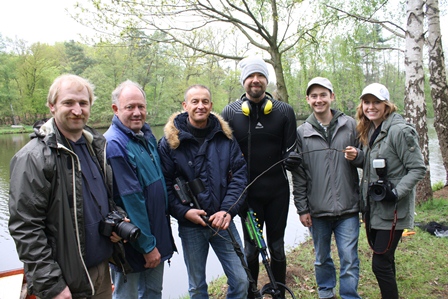 Grant, center, poses with German researchers and his wife, Jennifer, at the crash site.
Learn more about Grant's experiences in this series he wrote for KSL.com!