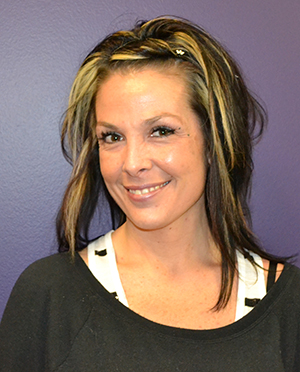 Three years ago, Wendy Campbell was going through a difficult time in her life. She was separating from her husband and working two part-time jobs just to make ends meet. Then opportunity knocked. Jimmy Harbison, a sales manager with CompHealth, was looking for an associate recruiter for his team member, Robert Breza. "When I first spoke with Wendy about applying for a position with CompHealth, I was not sure what to expect," says Jimmy, who knew Wendy through his wife. But after having a conversation with Wendy and seeing her energy and determination, Jimmy knew that she would be a good fit. "She had the right attitude and drive to be successful," he says. After a lengthy interview process, Wendy was offered the job. "It was a hard, hard job," Wendy recalls. "I had so much to learn." At times she felt like quitting but stuck it out and kept a positive attitude. "Wendy was always willing to implement the coaching she received," Jimmy says. Wendy's hard work paid off. She is now a successful client developer with her own book of business. And just this month she qualified for President's Club! "Wendy creates a special bond with the clients," Jimmy says. "She is a vital part of our team's success, and I am proud of all that she has accomplished." Today Wendy is in a much brighter place. "My team is like family," she says. "Although I'm still challenged in every way, I can honestly say, I love my job!'"
Consider joining our CHG family! Check out these 
career opportunities
.