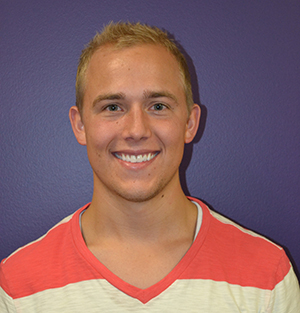 Two-and-a-half years ago, Jeramy Doyle, or JD as his friends call him, was a door-to-door salesman for pest control services. As fate would have it, he just so happened to knock on the door of Tyler Black, vice president of
CompHealth
Salt Lake allied. As JD delivered his best sales pitch, Tyler's wife turned to him and whispered, "He's a really great salesman. You should talk to him about working at CHG." Tyler grinned and replied, "I'm one step ahead of you." While JD sold Tyler on the pest services, Tyler sold JD on a career of a lifetime. A couple months later, JD started his journey at CHG as an associate client developer. He was good — really good — and in January 2015, he was promoted to a client representative. He was the first person in his division to qualify for President's Club this year and is projected to end the year at 300 percent above his sales budget! "I honestly didn't know I was so passionate about the healthcare industry," JD says. "I love being able to provide a solution and make a difference in the lives of others."
Consider joining our CHG family! Check out these 
career opportunities
.