Employees at CompHealth allied health staffing in Grand Rapids, Mich., made "bowled" moves Sept. 9 at the United Way Day of Caring, held in the office's large conference room.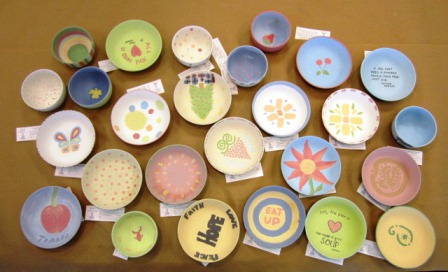 After buying ceramic bowls for $8 each, employees painted them by hand for Soup's On, a United Way-affiliated fundraiser that benefits the food and pantry programs of West Michigan. Guests at Soup's On events each take home a souvenir bowl, which serves as a visual reminder that hunger happens every day.
The Grand Rapids office raised $224, which will be donated to Soup's On along with the bowls.
"The best part about this event was that we could do it at our office. They delivered all the supplies to us," says Amanda Twork, payroll specialist and organizer of the event. "This made it a lot more convenient for us to keep our business moving while volunteering at the same time. Everyone that took part really seemed to enjoy this event, and quite a few asked if we could make it an annual tradition."