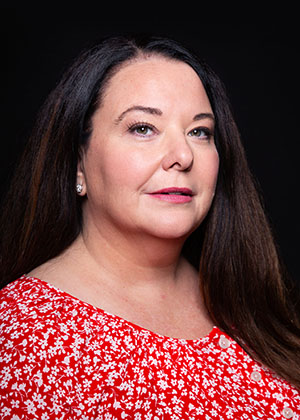 We are pleased to announce one of our esteemed division presidents, Lisa Grabl, was named a distinguished 2022 CXO of the Year by Utah Business magazine. CHG Healthcare is a $2 billion healthcare staffing company and Grabl is the powerhouse leader who steers CHG's largest locum tenens division, CompHealth Locum Tenens.
"When I first started at CompHealth, I was just hungry to do something that matters and I found that as a recruiter who placed physicians and other clinicians in temporary and permanent jobs that may otherwise go unfilled," Lisa Grabl said upon accepting the recognition.
"But now as president of the division, my career is rewarding in other ways," she said. "I continue to oversee healthcare delivery and staffing, but I also have the privilege of positively impacting our employees' personal and professional lives."
Grabl serves on CHG's senior leadership team. In the early phases of the pandemic, when business dipped by nearly 80% overnight, Grabl was integral in determining new ways to move the business forward.
"Grabl led us through the pandemic by creating more opportunities for her people to connect. She made sure that she personally had time with everyone and gathered and implemented feedback from those sessions. Her leadership was key in making us stronger and more flexible," said CHG senior vice president Tricia Warnken.
Now that CHG is stronger than ever, Grabl continues to share her 21 years of institutional knowledge, and innovative ideas, with CHG's executive team to help drive company-wide initiatives that impact our employees, clients, and providers.
Read more about the 2022 CXO of the year honorees at Utah Business Magazine.
Learn more about Lisa Grabl and the CHG leadership team: About CHG