[caption id="attachment_9439" align="alignright" width="494"]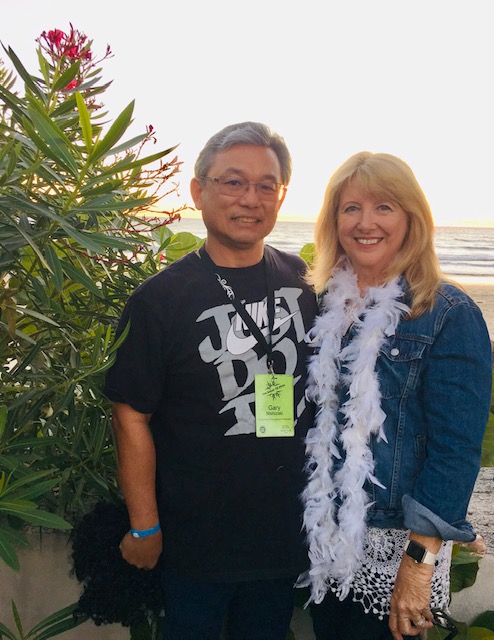 Gary and his wife at President's Club[/caption] Time sure does fly. Gary Nishizaki joined CHG Healthcare as a consultant for our
CompHealth
division 20 years ago. Today, he remains with the Fort Lauderdale based perm office as a senior search consultant for the hospitalist team. He recalls how different technology was when he joined the CHG family. "Some of the younger folks are amazed when I tell them I started in the 20
th
Century (1999)," Gary says. "We did most of our recruitment over the phone and emails. We didn't get candidates off job websites. Almost all of it was by phone and they faxed their CVs to us. I remember it being a big event when they added a couple extra fax machines to the office." Wow! We've come far as a company.
CHG's core values
have played an integral role in Gary's tenure. Our focus on Continuous Improvement has allowed all consultants to perform at a higher-level year-over-year. And of course, Putting People First is the number one reason CHG has life-long employees. "I love the people I work with, the company culture, and what we do to help physicians and their families." A top biller at CompHealth, Gary's attended 17 President's Club trips! "Every one of them was memorable for my wife and me. I appreciate being honored by CHG for all our hard work and success." He attributes his success to a strong worth ethic and persistence. His colleagues vouch that he is always the first in the office and last out. Gary shares this advice to others looking to grow their sales career at CHG. "You have to be responsive to candidates, or clients, after the normal business hours. I tell others you have to be self-motivated daily to be a top performer." Self-motivation is a skill Gary has practiced for a long time. Before starting his career at CHG he was in the fitness industry, managing facilities in Honolulu, Hong Kong, Dallas, Santa Monica — and eventually owning his own clubs in Boca Raton. Self-motivation also runs in his blood. "If I could share a meal with someone living or dead it would be my mom's father. He died before I met him. I was told he was the 'last samurai' in our family before Japan ended that era and he moved to the U.S. I'd like to talk to him about his life, family history, and our ancestry." Congratulations, Gary, to 20 years at CHG Healthcare. Here's to many more.
Want to work at a company that offers careers with longevity? Check out the open jobs at CHG.