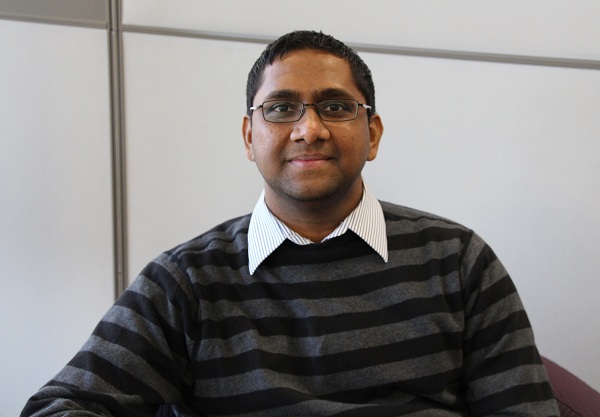 Have you ever dreamed of being an expert in your field and writing and publishing a book? For Balaji Varanasi, a software engineer manager for our Salt Lake City, Utah office, his dream became a reality in October 2013 when his book, Practical Spring LDAP: Enterprise Java LDAP Development Made Easy, was published. The book is a comprehensive guide to using a Spring Lightweight Directory Access Protocol (LDAP) framework, which allows programmers to create Java applications that can easily interact with LDAP servers.
"A lot of enterprises, including CHG, rely on LDAP servers. Unfortunately, LDAP is not something they teach in schools, and it is hard to find good resources for learning the framework," Balaji shares. "I was introduced to LDAP in my previous job and decided to share my experiences."
Not only has Balaji successfully published a book, he also recently spoke at the fourth annual LDAP international conference in Paris, France, where he discussed the upcoming features in Spring LDAP as well as an open source project he has created.
Currently, Balaji is working on his second book project, which he hopes to publish this year.