Mica Noel, an account executive administrative with our nursing brand, RNnetwork, grew up knowing she would follow in her family's footsteps and become a nurse.
"My mom has been a nurse for over 20 years and my two aunts are nurses," explains Mica.
While she enjoyed the administrative part of the nursing field, she wasn't entirely sure she wanted to become a floor nurse and care for patients for the rest of her career. Through CHG Healthcare's tuition reimbursement employee benefit, she was able to change her career path to one that better suits her goals.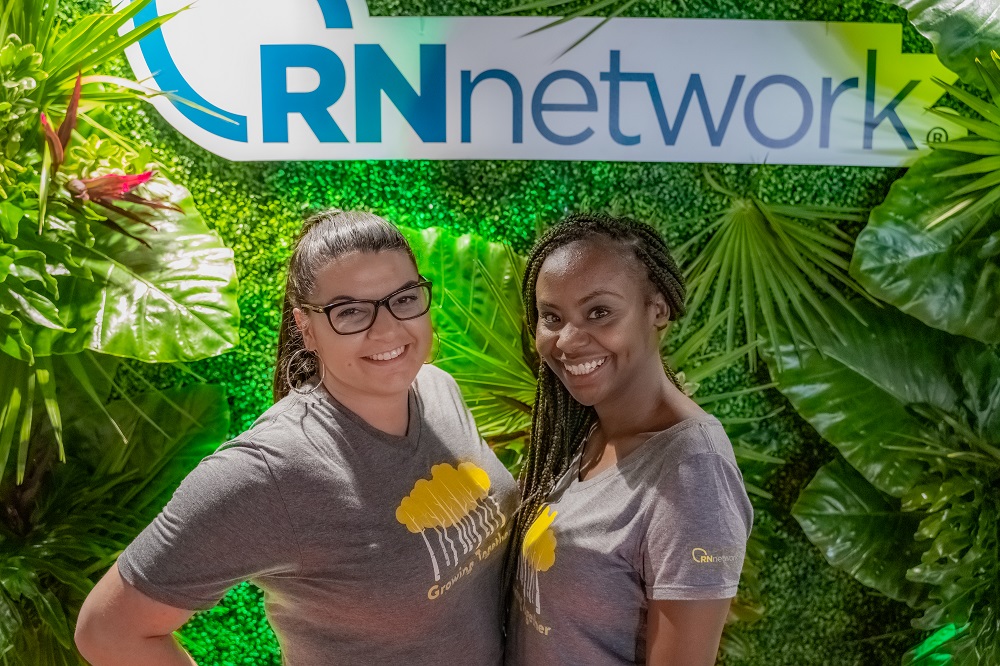 "I've been a part of the RNnetwork family for two years now. I currently work with the account executives and business developers with our contracts. A lot of our work is making sure our nurses are being fairly compensated, and a lot of the communication comes from nurse managers, directors, and CEOs," says Mica.
Her exposure to a different side of nursing -- managing and hiring -- inspired Mica once again to purse a nursing degree.
Mica says, "Being at RNnetwork has helped me realize the various routes and roles that nurses have in the healthcare industry."
Since this is Mica's second degree, financial aid and scholarships have been limited. But thankfully, as an employee of the CHG Healthcare family of brands, she has access to the company's tuition reimbursement program.
CHG offers a comprehensive tuition reimbursement program to assist our employees with the cost of higher education. Our people are eligible to apply for any qualified course beginning after six months of continuous full-time employment.
Eligible tuition amounts increase as an employee's tenure with CHG increases. Employees with a tenure of six months to a year and a half are eligible for $1,000 per year, employees with the company a year and a half to three years are eligible for $3,000 per year, and employees with three or more years of tenure are eligible for $5,250 per year.
"I am super grateful for CHG's tuition reimbursement program," exclaims Mica. "It has been a huge help!"
Mica is currently working remotely, along with most CHG employees, to help slow the spread of the coronavirus. The flexibility of working from home has helped her balance her schoolwork with her responsibilities at RNnetwork.
"Being able to just wake up, do some homework in the morning, start my shift at RNnetwork, and then end my shift and still stay at my desk and study without having to commute has been just really amazing," says Mica.
Mica's goal is to graduate, possibly travel as a nurse with RNnetwork for a few years to gain experience on the nursing floor, and then work her way up to management, so she can one day hire RNnetwork nurses.
Here's Mica's story.
Interested in pursuing a career that makes a difference every day by helping healthcare providers serve patients? Check out chgcareers.com.