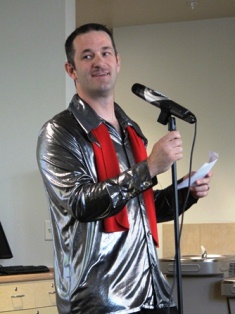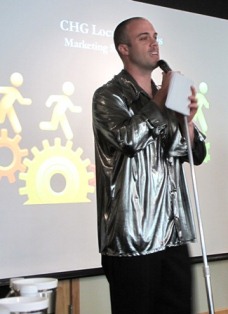 We recently sat down with The Two Steves, the dynamic duo who performs at company events, including holiday parties and team summits. They are wildly popular and only growing in notoriety. Check out the exclusive interview with The Two Steves below!
CHG Pulse: How did The Two Steves get their start?
The Two Steves: Unbeknownst to us, we have had the same vocal coach for umpteen years. He introduced us years ago at an Arbor Day recital at the Shady Acres Assisted Living Home. We immediately recognized our individual capacities for talent and yet if combined, we knew we would dazzle and amaze countless audiences.
CHG Pulse: Who would you list as your primary musical and performing influences?
The Two Steves: Our main influence is the south of the border crooner who needs only one name -- Raphael! The first time Steve heard "Siempre Estas Diciendo Que Te Vas," his heart was filled with song, and it was his mission to unleash it to the masses. A more contemporary influence has to be the diminutively impactful Christina Aguilera and her song, "I am Beautiful." It spoke to us on a primal level when we heard it first in a Greyhound bus station while sewing sequins on Steve's cravat.
CHG Pulse: What has been your favorite performance so far?
The Two Steves: Since we have played a truly uncountable number of what we call in the industry "gigs," it is hard to select just one. If we must choose just one, it would be between the grand opening of the Denny's in northeastern Nevada and the half-time show at the Tumbleweed Community Center youth dodgeball league championships.
CHG Pulse: What is the best part about performing on the stage?
The Two Steves: Us.
CHG Pulse: What is the biggest challenge you face when putting on shows?
The Two Steves: All of the standing ovations and encores. Of course, the road is cruel sometimes. Let's just leave it at that.
CHG Pulse: Where do you get your fabulous costumes?
The Two Steves: Steve's mom.
CHG Pulse: What are your plans for future performances?
The Two Steves: It depends on if our manager hears back from Barack, but for now we are sharpening our craft and preparing for little Krissy's sixth birthday party at the most magical place on earth -- the McDonald's PlayPlace on the corner of Arapaho and Saddleback.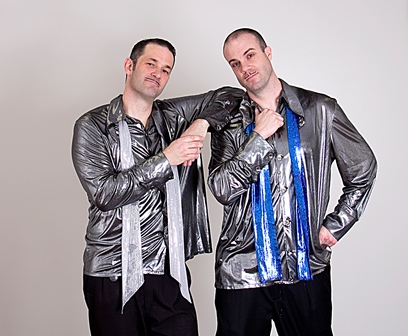 Did you like this story? Don't miss The Two Steves' music video!