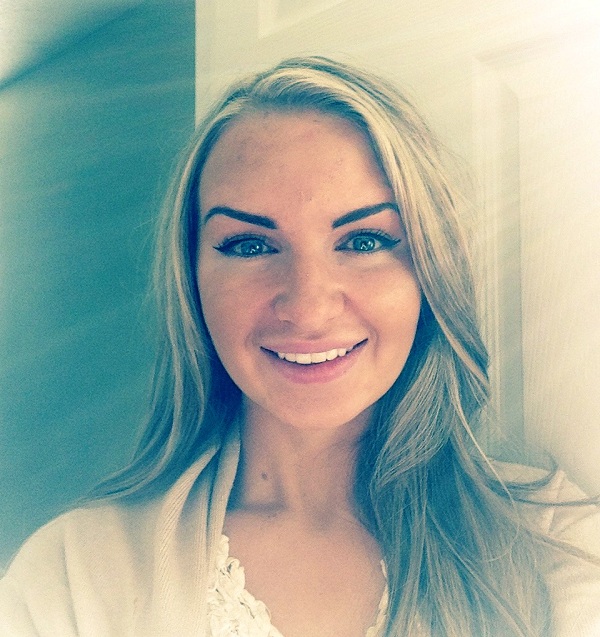 Name: Michelle Rhodes
Job title: Lean and process improvement analyst
Years with CHG: 4 years
What is your favorite part about working at CHG? We work hard, but we also play hard. How could anyone not love Employee Appreciation Week, United Way Week or the wacky contests and fun parties, just to name a few?
What is your most memorable experience at CHG? One of my favorite memories was during the planking craze in 2011, where CEO Mike Weinholtz planked with me and my co-workers. We lined up our desk filing cabinets to plank on and Mike agreed to plank on a 6-foot-tall filing cabinet. It was an awesome photo!


If someone asked you what you do, how would you answer them? I partner with the sales and Business Partner teams in all our divisions to help them improve their processes through activities, such as value stream mapping, voice of the customer, waste elimination and kaizen events.
Why did you choose to work at CHG? A few of my friends were working at CHG and told me that I'd be crazy not to apply.
How do you feel you embody CHG's core value of Continuous Improvement — or how have you seen it in action at work? I get to see Continuous Improvement in action every day from both the improvement projects that the Lean team works on and the projects from our Lean training class graduates.
A specific example of this is when I hear about the experiences of the participants who graduate from our quarterly Lean trainings. After they attend our trainings to learn about Lean principles, choose a process to improve and complete their improvement project, they'll talk about their experience and knowledge gained from the class. It's eye-opening to see how changes in their processes, both small and large, can improve their engagement and stress levels in their work and personal lives. It's great to see their improvement projects continue to happen after they've graduated training. I know that it stems from the empowerment and support from our culture and knowledge gained from the trainings.
How do you know that your work at CHG matters? CHG was serious about Continuous Improvement when they created a dedicated full-time Lean team. Other companies have started to create a Lean team as well but the puzzle piece that most are missing is the culture. I know that my work is valued because Continuous Improvement is our culture. If we were like other companies that had ambiguous core values that weren't connected to Continuous Improvement, team members would fear or resent any person trying to improve a process. Because of our culture, the Lean team is not a feared department.
What do you like to do when you aren't at work? I love to travel, play certain sports and any card game! My competitive side comes out, even if I'm horrible at the game. I also love spending time with my family and our seven-month-old puppy, which is the cutest white miniature schnauzer. When I'm not doing those things, you'll find me eating the most amazing lemon pancakes at my favorite restaurant Lazy Day Cafe.
What is your hidden talent? I can name all the counties in Utah, all thanks to my fourth grade teacher.
If you could choose your last meal, what would it be? My last meal would start with gelato covered in peanut butter M&M'S and Nutella. Then I would have three cheese gnocchi with a glass of delicious sparkling wine!
What five things would you take to a deserted island? Chapstick, chocolate, a scuba diving chair, a swimsuit and a floating rope swing.
In a movie about your life, who would you choose to star as you? After seeing Anchorman 2, I think Kristen Wiig would be perfect, as I had many awkward years growing up.