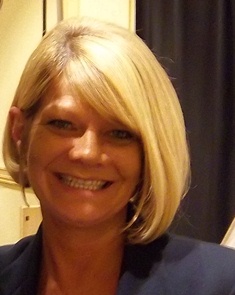 Name: Lesly Wood
Job title: National accounts manager at CHG Healthcare in Salt Lake City, Utah
Years with CHG: Seven
What is your favorite part about working at CHG? The family feeling on my team. I also love my role, because I get to work with all CHG's divisions, and I have met amazing people.
What one story best describes your experience at CHG? I started out in the perm division and left for what I thought was an excellent opportunity. It turned out that I missed CHG and the people I now call my family. It's an amazing feeling working for an organization this large that really gets it. They truly do put people first!
If someone asked you what you do, how would you answer them? I work for the largest healthcare staffing company in the country (with pride)!
Why did you choose to work at CHG? The culture here is amazing. I have an incredible team that is very supportive, and I can speak my opinions and actually have them heard.
What is your favorite event that you have participated in at CHG and why? United Way Week. I love the live auction!
What is your favorite core value at CHG? Putting People First.
If you could choose your last meal, what would it be? A garlic burger from the Cotton Bottom.
What five things would you take to a deserted island? Wine, and more wine!
In a movie about your life, who would you choose to star as you? Meg Ryan (the younger version)!