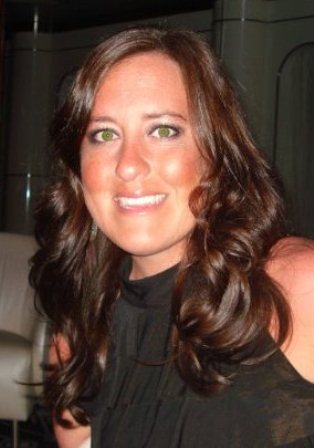 Name:
Katie Oakes
Job Title:
Provider representative for the physical therapy team at
CompHealth allied health staffing
in Grand Rapids, Mich.
Years with CHG:
6
What is your favorite part about working at CHG?
My friends! I have met so many amazing people because of CHG. I truly enjoy my job so much because of the people I've met both internally and externally. It's been life-changing, and I would never do a minute of it over.
What one story best describes your experience at CHG?
At Christmas a couple of years ago, my previous manager, Angie Wittkowski, secretly contacted several of my providers and asked them if they would write a short note about why they like working with me. She compiled all of these notes into a collage-like document and gave it to me as a Christmas gift. The crazy thing is that one PT who didn't even work with me responded and said she loved that I was always there as a back-up contact when her provider rep was out. This gift was one of the most valuable things I have ever received. Anytime I'm not having an "on" day, I pull that out to remind myself that in some way, I'm helping to change other people's lives.
If someone asked you what you do, how would you answer them?
I pay physical therapists a boatload of money to travel the United States? It probably would be as simple as that. However, taking a deeper look at things, I believe that I build relationships with my therapists in order to find jobs that really suit their needs. I'm always wanting them to have a good experience on each assignment, so getting to know exactly what drives them to travel is my ultimate goal.
Why did you choose to work at CHG?
This has been my first job out of college, and I chose to work here because I heard from Therese Kelly that it was a fun atmosphere. She referred me to CHG. I was also interested in sales and thought that this would get my foot in the door. Once I started here, I realized that CHG was so much more, and I've built some lifelong relationships with people whom I adore.
What is your favorite event that you have participated in at CHG and why?
President's Club, especially Hawaii! I love these vacations because honestly, I would have never visited some of these locations if it weren't for CHG.
What is your favorite Core Value at CHG?
My favorite core value is Quality. I believe that we provide the best service in the industry. I've built my business around this fact.
If you could choose your last meal, what would it be?
Mac and cheese! Even Rock Your Body can't interrupt that love.
What five things would you take to a deserted island?
Five cases of wine. Scratch that -- four cases of wine and one of those wooden paddles that has a ball connected to it by string.
In a movie about your life, who would you choose to star as you?
Dee (Kaitlin Olson) from
It's Always Sunny in Philadelphia
.