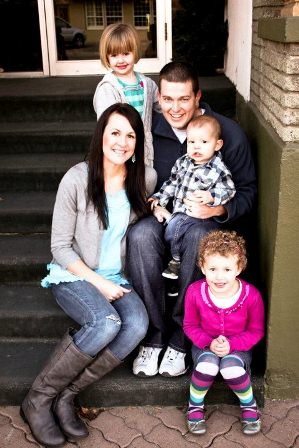 Name: Jason Baird
Job title: Manager of the Lean operational excellence team at CHG in Salt Lake City, Utah
Years with CHG: Two
What is your favorite part about working at CHG? I get to work with terrific people doing something I love.
What is your most memorable experience at CHG? When I first started working here, I was surprised to come into work one day to find a thank you card on my desk from my supervisor. It really made me feel appreciated and a part of the team. I love how everyone supports each other like a family here.
If someone asked you what you do, how would you answer them? I help people implement ideas they have to improve processes and make their jobs more fulfilling. If I am in the mood for a little fun, I sometimes say I am Lean kaizen six sigma certified green belt just to see the kind of look I get. For some reason, that is usually followed by a discussion on Rock your Body or karate.
Why did you choose to work at CHG? It is a great place to work with a great culture. I also like working for a company that has such a positive impact on so many people, and I get the chance to do something that I love to do every day.
What is your favorite event that you have participated in at CHG and why? Probably one of the many kaizen events I have been able to participate in. They are so fun and I love getting to meet new people. It always amazes me to see all the creative and amazing ideas people come up with to solve problems and make our processes better.
What is your favorite core value at CHG? Continuous Improvement, since that is such a huge part of what I do every day. Although continuous improvement can be challenging, it is fun to do and I learn so much from it.
What do you like to do when you aren't at work? Spend time with my family. We love to play games, read, hike, swim and camp together.
What is your hidden talent? I have had a lifelong dream to learn to play the guitar, so a few months ago I decided to take lessons. I don't know if I would call it a "talent" quite yet, but I am slowly learning and I love to play. I can even play a pretty mean rendition of "Give Said the Little Stream" and "The Itsy Bitsy Spider"— which makes me the best guitar player in the world, according to my kids.
If you could choose your last meal, what would it be? That's a tough one. It would probably be my wife's chicken pesto pasta and a Heath bar blizzard from Dairy Queen. Penne rustica from Macaroni Grill would be a close second. I love Italian food!
What five things would you take to a deserted island? My family, a volleyball (that seemed to help Tom Hanks), my Michael Jackson greatest hits CD, a hammock and a good book.
In a movie about your life, who would you choose to star as you? Probably Jackie Chan, since I spend most of my days jumping off buildings and fighting bad guys.