"Unless someone like you cares a whole awful lot, nothing is going to get better, it's not." — Dr. Seuss Dr. Seuss Day, a nationwide reading celebration, takes place on March 2, Dr. Seuss' birthday. And on that day this year, 45 people from CHG's Salt Lake City office read Dr. Seuss books to children at Granger Elementary, a diverse school with many low-income kids. "I love being a part of this event every year," says DiVina Mauchley, a cultural enhancement specialist at CHG. "The kids are so excited to have us come in and read to them." Check out pictures from the event and learn some fun facts about Dr. Seuss: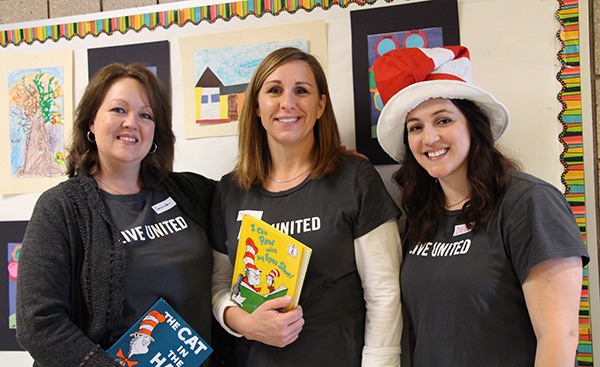 Fun fact: Dr. Seuss' full name is Theodor Seuss Geisel, but his family and friends called him, "Ted."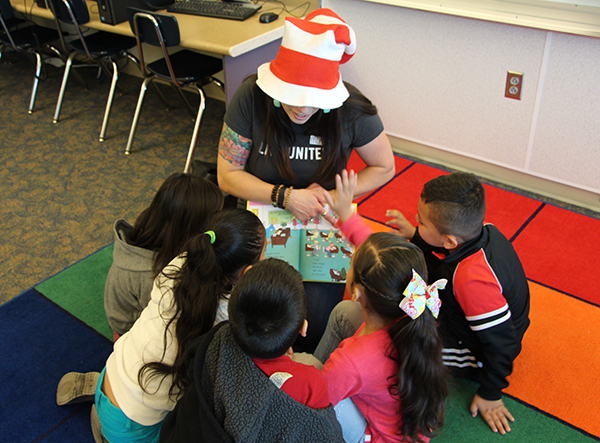 Fun fact: Most people pronounce "Seuss" wrong. Instead of "Soose," say "Zoice."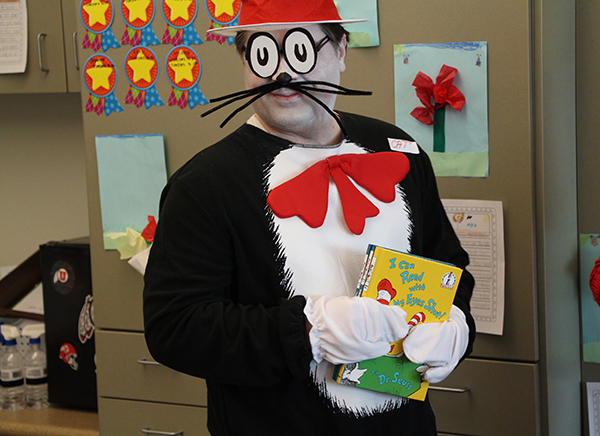 Fun fact: While Dr. Seuss never had any biological children, he is one of the most beloved authors of children's books.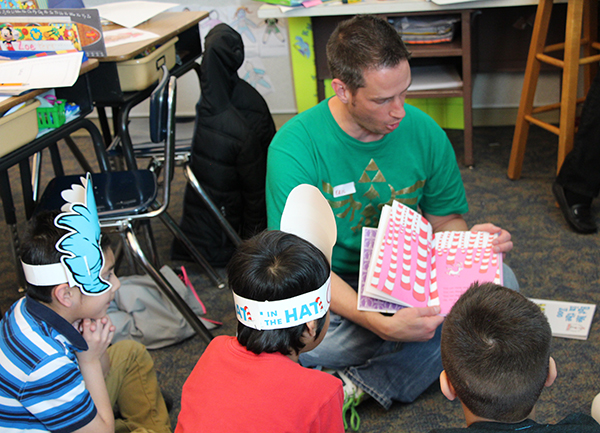 Fun fact: In addition to writing children's books, Dr. Seuss was also an illustrator for advertising campaigns and a political cartoonist.
Dr. Seuss Day is just one of the many ways our people make a difference in our world. Helping each other is at the heart of CHG — through paid Volunteer Time Off, PTO gifting, donations to our Employee Compassion Fund, and other programs.