[caption id="attachment_3633" align="alignright" width="450"]
Dr. Vipul Parekh (center) and family[/caption] Ten years ago, Dr. Vipul Parekh's mother passed away after having a stroke. While the event inspired Dr. Parekh to become a neurologist, he regretted never being able to memorialize his mother with members of his family who live all over the globe. With 2017 being the 10-year anniversary of his mother's death, Dr. Parekh and his sister decided to host a memorial that would allow all of their relatives to honor her life together. "He had brought this up as he talked about assignments he could take and time he might need off," says Kari Hebert, Dr. Parekh's physician recruiter at our
CompHealth
locum tenens division. In relaying the story to her team, Kari sparked an idea in CompHealth assignment coordinators Lisa Warr and Jessie Martin's minds: How can CompHealth support the Parekh family?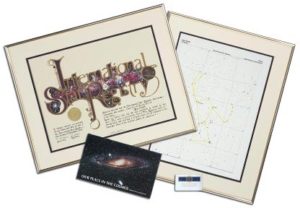 Kari, Lisa and Jessie came up with an amazing plan to remind Dr. Parekh's family of his mother — no matter where they live around the world. "They decided to name a star with the International Star Registry in his mother's honor," explains Kari. This way, Dr. Parekh's family can always look up and be reminded of Mrs. Parekh. Through delicate questions and intentional conversations with Dr. Parekh, Kari, Jessie and Lisa were able to discover his mother's name and how to spell it, her date of birth and date of death without any suspicion. Even more, once the star was bought, they mounted the certificate in a frame and sent the gift to Dr. Parekh to open during the memorial service.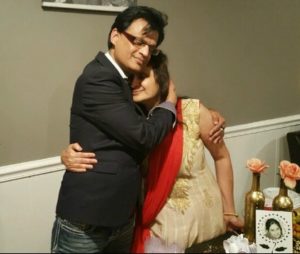 Dr. Parekh and his family were absolutely shocked that CompHealth would care about this event and go to such lengths for him and his family. He described how they hugged, cried and had a wonderful gathering. As a gesture of thanks, the doctor bought his entire CompHealth team lunch. "He didn't care that it was a large group," says Kari. "It's just an amazing relationship that he has with me and the team, and I am thankful that the team values him just as much as I do," Kari shares.