Thanksgiving at CHG is a time for gratitude, but also for parties, potlucks and, most of all, charity. Both CompHealth and Weatherby Healthcare did much more than just pass the stuffing as they hosted canned food drives, challenging employees to donate as much food as they could to support local charity groups.
CompHealth put a twist on the generic corporate food drive. Company executives of all three CompHealth divisions -- permanent placement, locum tenens and allied health staffing -- challenged employees to bring in as many units of non-perishable food items as they could to donate to the local food bank. But instead of picking winners based on the amount of food brought in, judges based their decisions on creativity.
"Employees were divided into teams based on their specialty, and each team used the donated cans to build a sculpture," says Maryam Pedraza, communication and engagement specialist. "Our leaders chose the winning sculpture based on creativity, and the winning team received a team lunch sponsored by the CompHealth executives."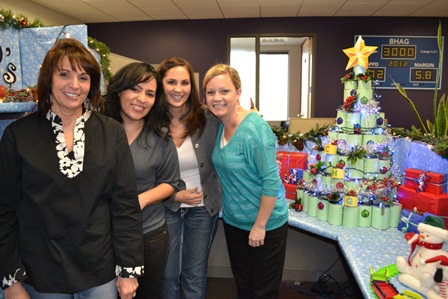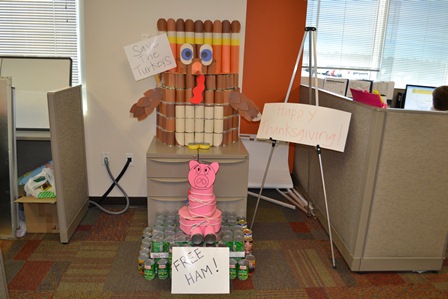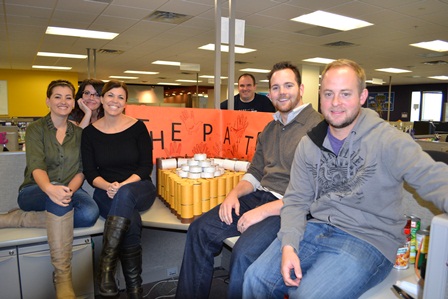 Over in Fort Lauderdale, Fla., Weatherby Healthcare also got their gobbling giving on with a canned food drive and a Thanksgiving potluck. They then donated all collected food items and leftover food from the potluck -- more than eight full pans of catered food -- to St. Laurence Chapel, a local homeless shelter and resource center. Thanks to donations from organizations like Weatherby Healthcare, St. Laurence Chapel feeds an average of 80 families a day.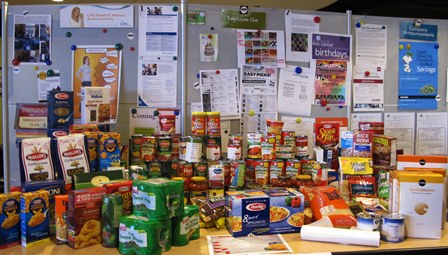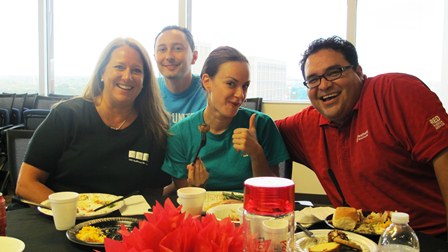 Check out CHG's press release announcing the food drives!