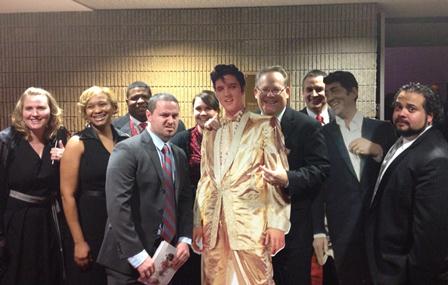 Members of CHG's training teams attended the Training Top 125 awards banquet.
CHG ranks #21 on Training magazine's Training Top 125 list, up 62 spots from last year's rank of #83! The results were announced Feb. 13 at an awards banquet in Atlanta, Ga. This is the fourth consecutive year that CHG has made the list.
The Training Top 125 ranks companies' excellence in employer-sponsored training and development programs. We are excited for our corporate and divisional training teams, whose hard work has been rewarded again! Check out the entire Training Top 125 list online.