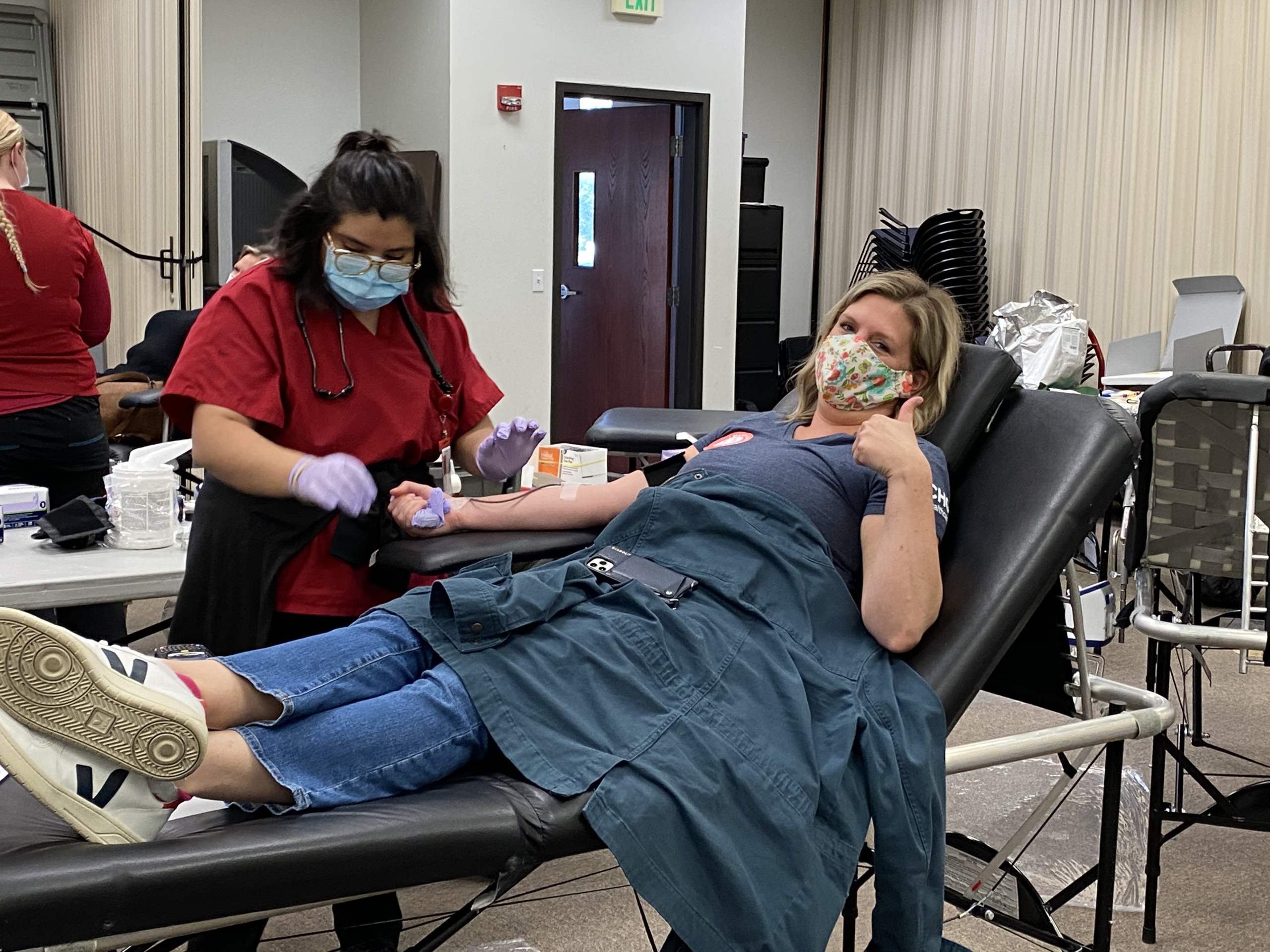 We may have been hunkered down in our homes the last several weeks but that hasn't stopped our people from looking for ways to help others. Here are a few of their stories:
Running for a good cause
Runners across the country had their races cancelled due to the pandemic but Garrett Woolley, sales coach with our CompHealth division, wasn't one to just walk away from an opportunity to help. He and two friends participated in a "Virtual Group Ironman" to raise money for cancer research.
Garrett ran 26.2 miles, his friend cycled 112 miles, and another buddy swam 2.4 miles to complete the race. "We did the event simultaneously in different locations and recorded our progress along the way," Garrett explains. "In the end, we raised $3,085 for the Huntsman Cancer Center."
Sewing up a storm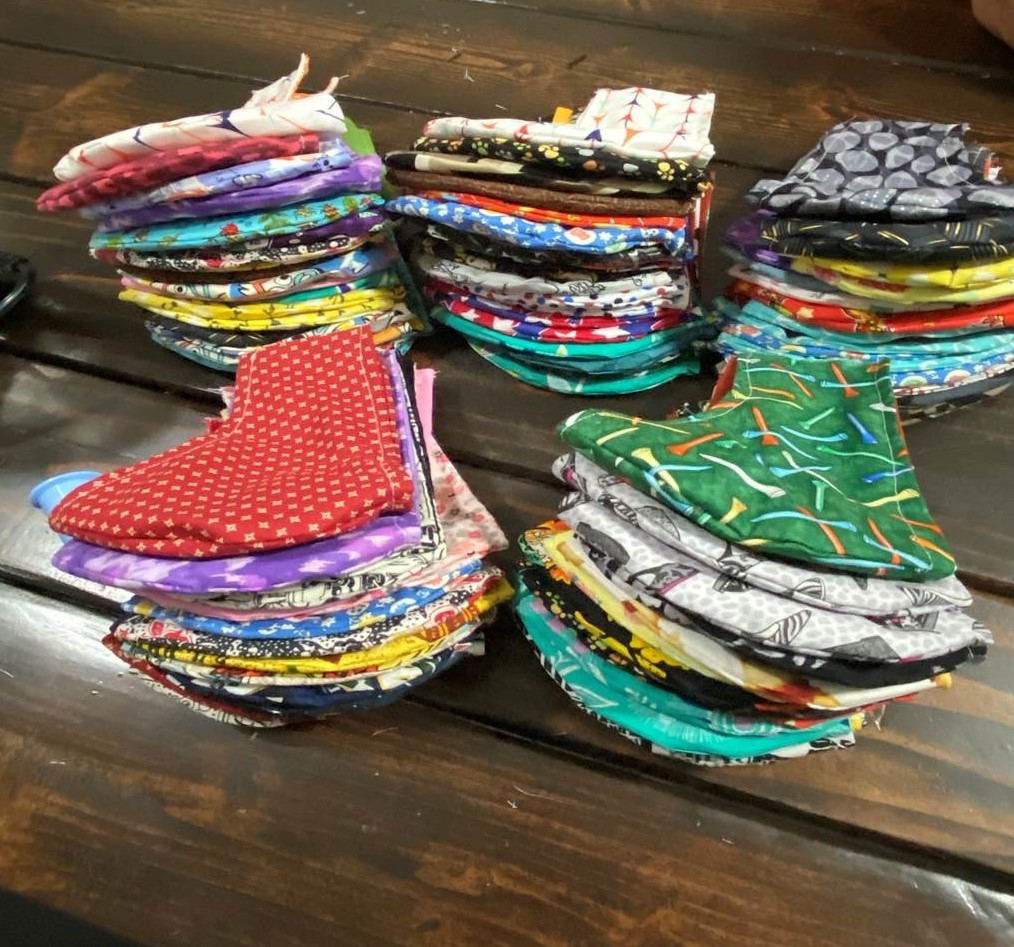 "It makes me feel good to have a part in making a difference for people I don't even know." That's why Christene Sherwood, client rep with our CompHealth division, has spent hundreds of hours making fabric face masks — more than 300 of them!
She donates the masks to the Utah Health Department for distribution to assisted living centers throughout the state. She also works with nonprofit organizations to make sure the masks get to Native American communities, schools in high risk communities, and even other states. She even found material with stars for masks for veterans. Christene says as long as there's a need, she'll keep making masks.
Returning to the frontlines
You can take the nurse out of the hospital, but you can never take caring for others out of the nurse, especially when that nurse is Christy Copensky.
"I chose nursing to help those who couldn't help themselves and at times like this, it's exactly what we need to do," she says.
Christy had transitioned from bedside nursing to working as a clinical nurse liaison for our RNnetwork division. She knew hospitals would need more help to deal with the pandemic. She waited until everyone at RNnetwork was working from home to make sure she wouldn't expose anyone. Then she started picking up weekend shifts at a local hospital.
"I certainly know the risk I am putting myself in when I go into the hospital, but I can't just sit home and not do my part," Christy shares. "If they need me, I want to help, however that may be."
Fighting hunger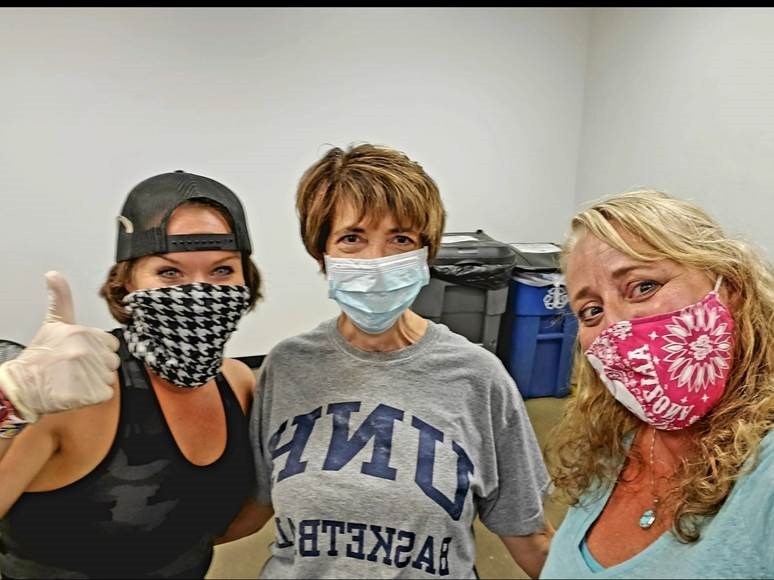 Every third Thursday, you'll find housing coordinator Shauna Coleman and her crew of CHG volunteers at the Utah Food Bank. It's been her routine for more than five years. The pandemic finally put the brakes on their work, but only temporarily.
Shauna and her group were allowed back at the food bank last month, and it's a good thing. She says food need has increased to five times the normal amount since the quarantine hit. New rules mean just 15 volunteers per group instead of 20. Temperature taking, face masks, and sanitizing protocols are all part of their new routine, but it hasn't diminished her desire to serve.
"Knowing that many who have lost their income are struggling to feed their families, it's more important than ever to do our part to fight hunger," she says.
Special delivery
Not even Amazon could match this delivery. In addition to working at our CompHealth division as a sales manager, Tami Sessa also works at Costco.
She chose to use a rare day off to take care of her Connecticut co-workers. Tami delivered critical supplies like toilet paper, soap, paper towels, and hand sanitizer to her work family members in need. She saved her colleagues the risk and frustration of making a trip to the store that, at the height of the pandemic, probably didn't have any of those items. Talk about a stress reliever!
Giving blood and saving lives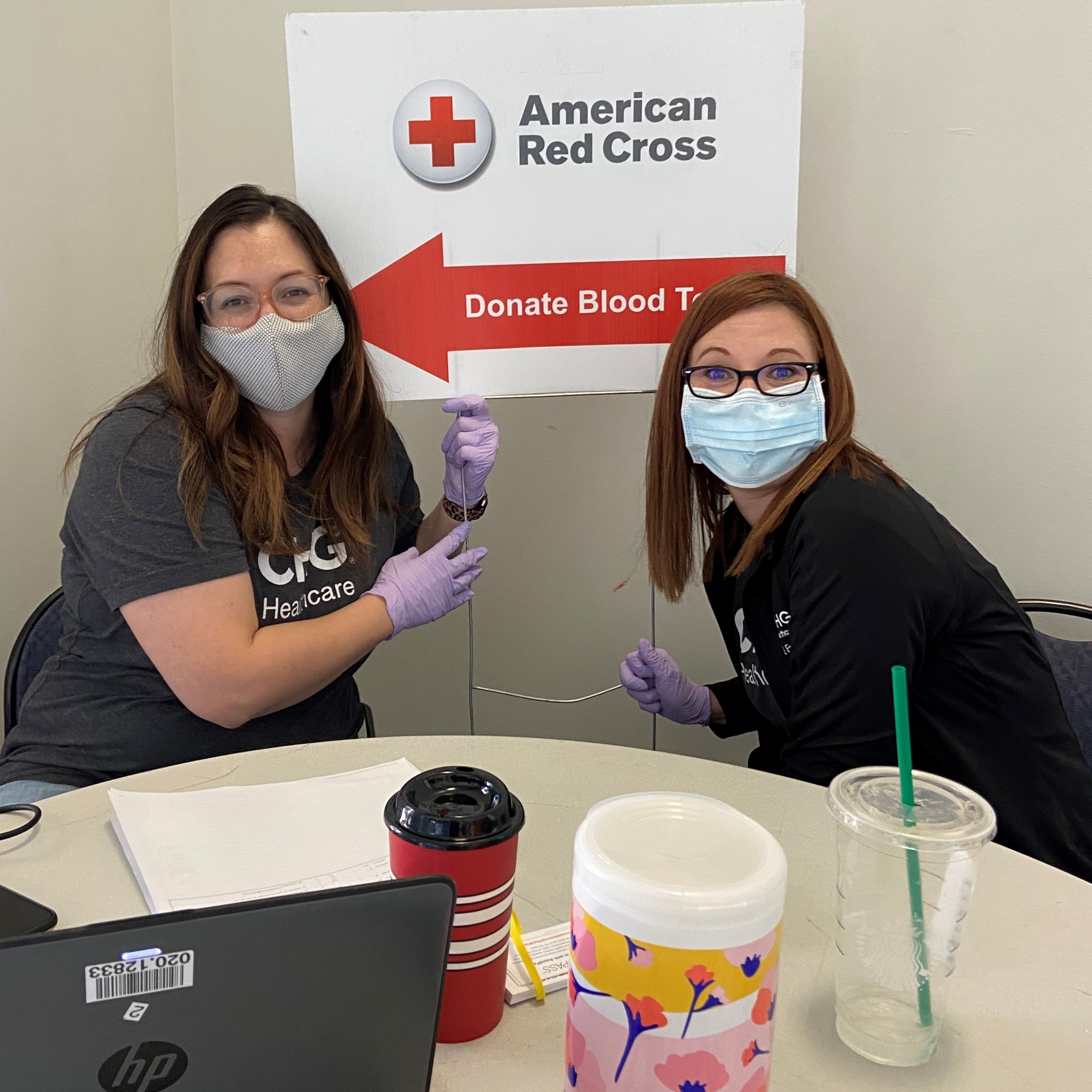 As individuals and as an entire company, CHG employees have a history of putting people first. More than just a core value governing our behavior at work, putting people first is a mindset that keeps us reaching out to others, wherever and whatever their needs.
In June, the American Red Cross recognized CHG employees for their generous blood donations totaling more than 300 units. That's quite a contribution when you consider one unit of blood can save three lives.
While no one knows for sure how much longer the pandemic and accompanying quarantine will last, one thing you can be sure of is CHG employees will be looking for ways to make their corner of the world a little better.