There is a true art to holiday cooking. Many of us associate dishes and flavors with a memory, a time of happiness we want beautifully recreated year after year. This desire to relive those moments in time puts a lot of pressure on friends and family who have graciously stepped up to host meals.
We tapped two talented CHG chefs to share their favorite holiday recipes that are a cinch to pull off.
Jordana Holden, corporate events specialist, celebrates Hanukkah every year with her loved ones. Besides following kosher guidelines, Jordana also strives to serve gluten-free options because of her own intolerance to wheat.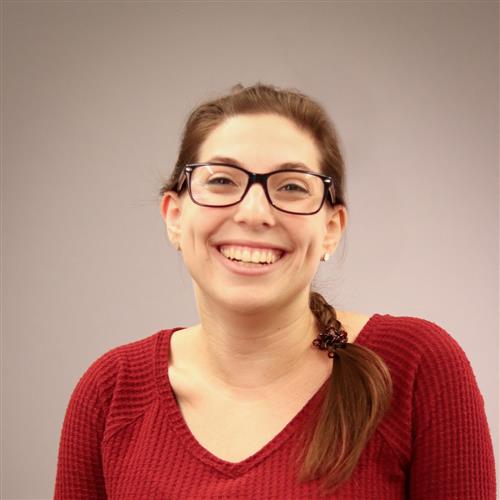 Jordana says in Judaism, your health comes first. She cooks and bakes a lot to ensure she can eat the food she enjoys. Traditionally, Jordana and her husband, Dan, host Hanukkah at their house. A big party is probably not in the cards this year, but they still plan on indulging in traditional delicacies they look forward to every year.
Jordana says, "Hanukkah is the celebration of oil, so you eat a lot of fried food. The story is that the Jewish people only had enough oil to light a lamp for one night, but it lasted eight nights. That is why we light a candle every night for eight nights during Hanukkah."
Latkes with sour cream or applesauce and Israeli donuts, or sufganiyot, are popular dishes to eat. Jordana also makes mini franks and chicken wings to munch on, but says latkes are the main attraction of the evening.
"Latkes are easy to make gluten free because all you need is a binder. I use gluten-free matza meal, flour, or breadcrumbs," shares Jordana.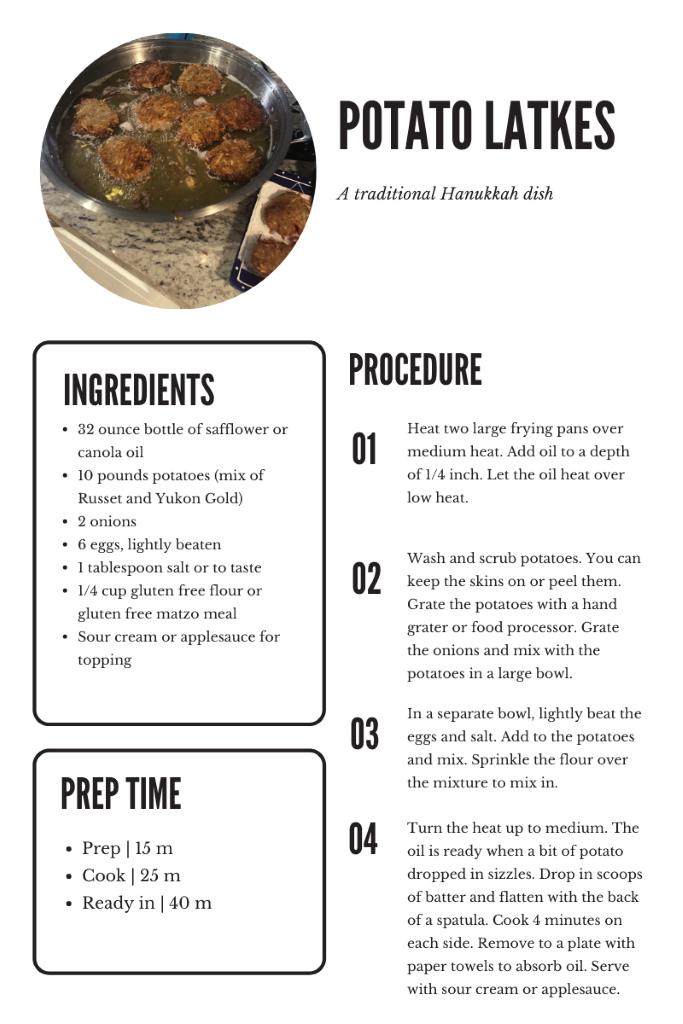 In Israel, Hanukkah is the only time of year when you can purchase donuts. Traditionally they are stuffed with jelly, but Jordana also experiments with Nutella.
Jordana cautions, "Donuts are a little more difficult because anything that must rise is tough. I have been successful making a pumpkin baked donut, but for the most part, donuts are best done the traditional way."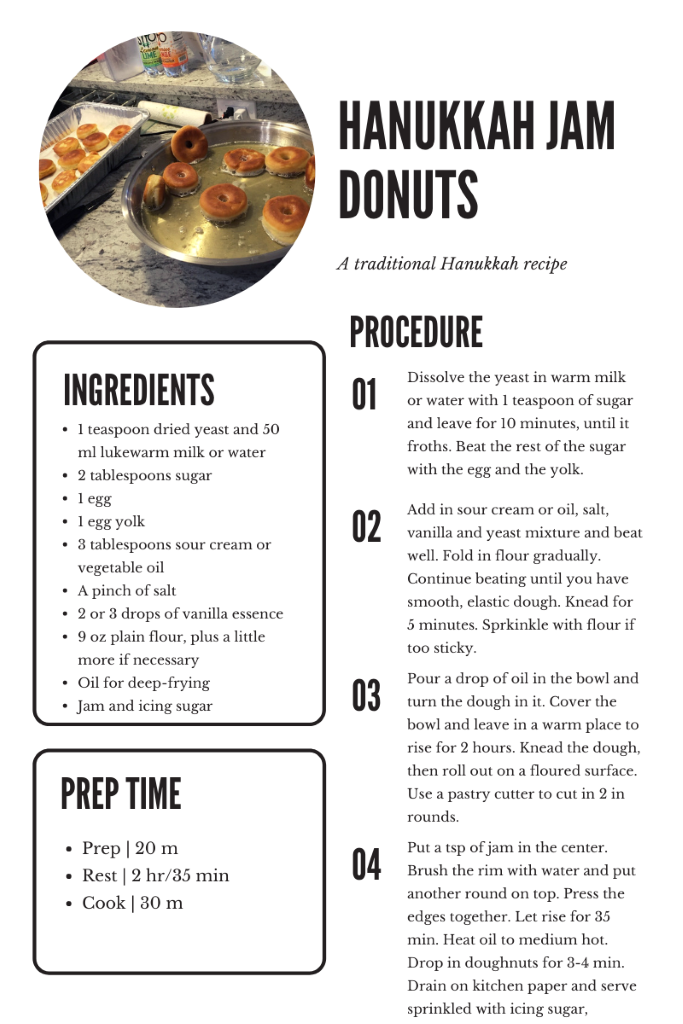 Since Jordana and her husband do not celebrate Christmas, their tradition on December 25 is to make Chinese food.
"It used to be that the only places open on Christmas day were Chinese restaurants, so it's become a Jewish tradition for many to eat Chinese on that day. This cashew chicken recipe is the easiest one skillet meal. We actually eat it every other week," says Jordana.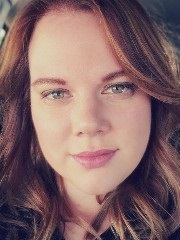 If you celebrate Christmas, Kerstin James, senior hospital privilege coordinator with CompHealth, recommends pork chops because they are an easy white meat option that's less labor intensive than roasting a turkey. All the different sauces make everything come together.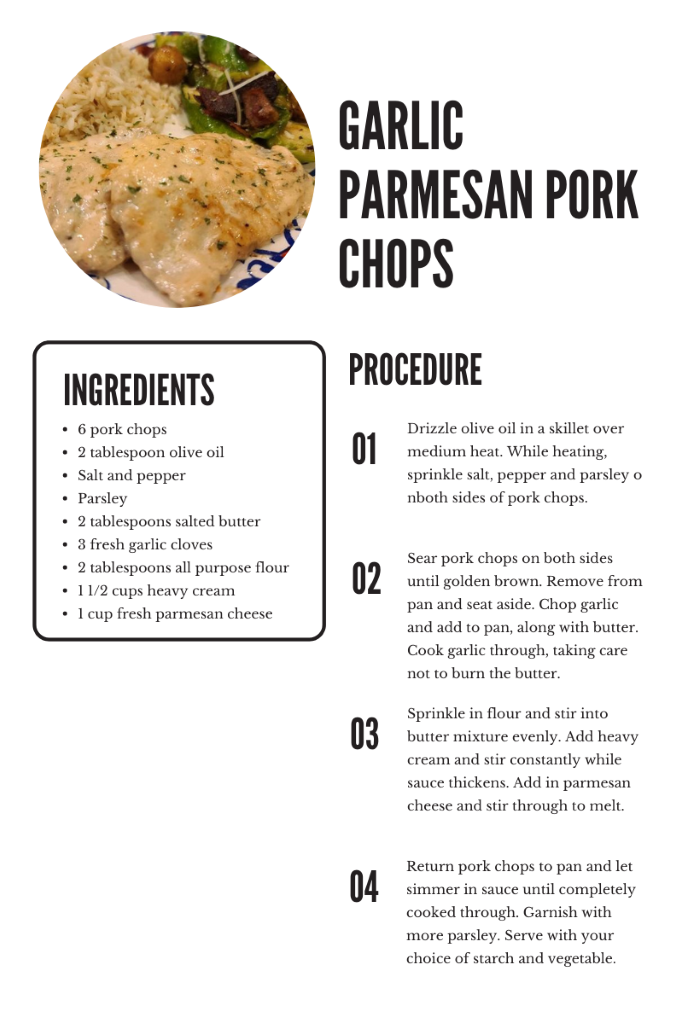 When it comes to entertaining for the holidays, Kerstin says it's all about preparation and being able to do as much as you can before your guests arrive.
"I love making soup for Christmas Eve or any finger foods you can pick at. I am a huge fan of everything mini — plates, cups, tall shot glasses. My display basically looks like you're at a wedding," says Kerstin. "I'm obsessed with charcuterie boards because there are dips that you can make ahead of time and your kids can help. Seriously, anything goes with a board — fruit, nuts, cheese, crackers, pretzels, honey, chocolate spread, hummus, and peanut butter. Another fun tip is to make a beautiful charcuterie board and use it as a table centerpiece."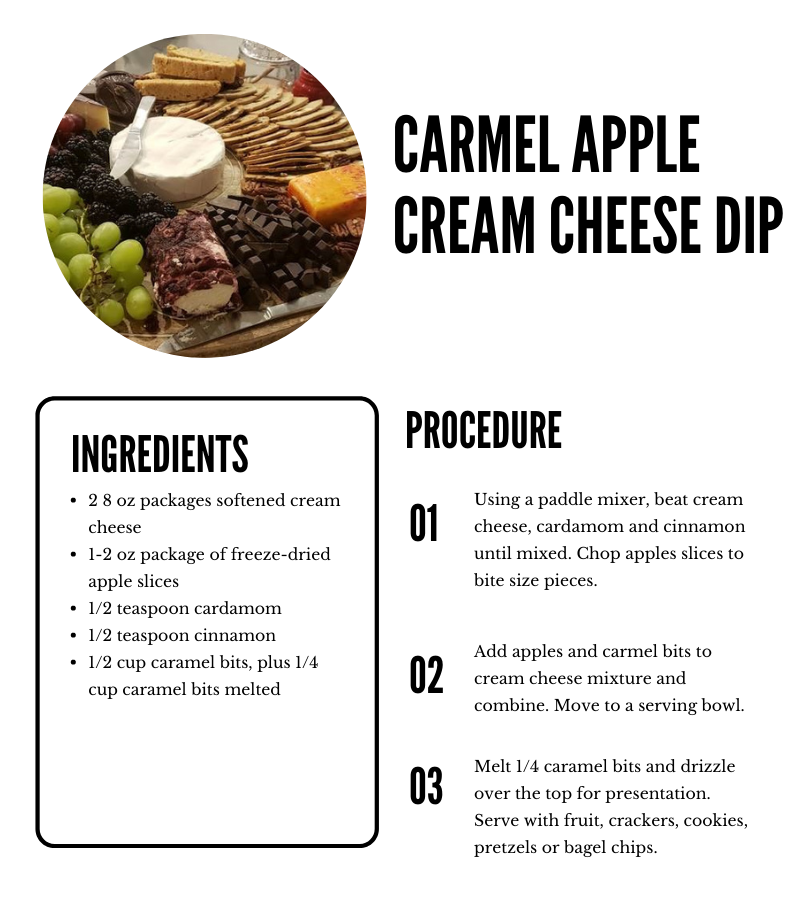 Kerstin's love for cooking blossomed when her husband was in the military.
"My husband was deployed for seven months of the year and I got into cake decorating to make friends. It was something I could do late at night while the kids were sleeping," recalls Kerstin. "My passion stems from a desire to connect with people and do something nice. Food, after all, is the universal language."
She recommends you end your perfect meal with a simple gingerbread biscotti that will please everyone.