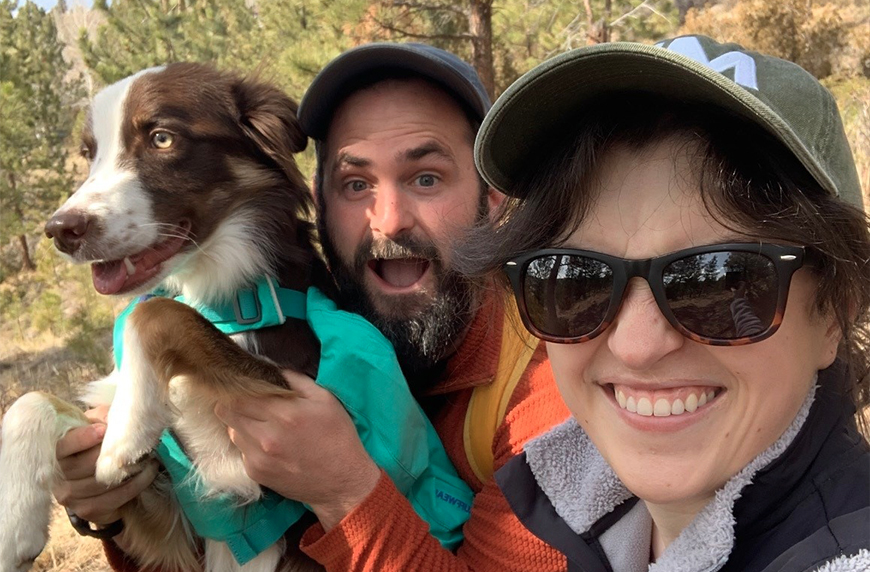 In today's battle for good talent, it's easy for employees to wonder if the grass might be greener at a new company. Leaving a company can teach employees important lessons and give them new skills. But perhaps the most important lesson to be learned is that sometimes, there's no place like home. Take it from these three boomerang employees, who left for new experiences but found themselves coming back home to CHG.
Megan Peters: From marketing to Montana to mastering a new role
Megan Peters started at CHG right after graduating from Westminster College. In her first role as a marketing coordinator, she supported the CompHealth business. Over the next four years, she grew into the role of assistant brand manager.
Megan got an itch to try the tech scene and wanted to be closer to family in Colorado. As a brand manager, she had gotten the opportunity to work on the CompHealth website. This whet her appetite for product management, so she decided to try her hand at product management. This led her to pack up and make a move to Colorado when her friend connected her to a tech company. She said goodbye to CHG.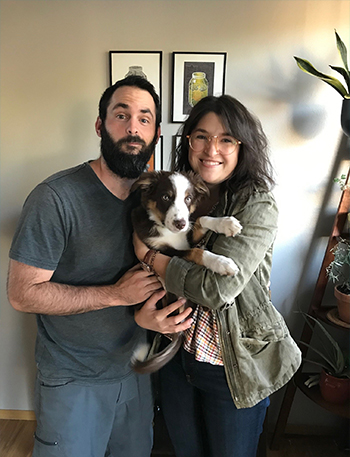 However, Megan found the new role to be competitive, which contrasts with CHG's collaborative and warm culture.
"People weren't there to support one another and grow," said Megan. After that realization, she decided to leave her position — right in the middle of a global pandemic.
Later that summer, she wanted to return to CHG, but there weren't any open roles. So, she enrolled in the AmeriCorps Vista program. She found a volunteer role that met her desire to live in Montana and pursue her passion for early childhood development. Working for a local coalition, she brought early childhood organizations together to pool best practices and organize resources.
When her year with AmeriCorps ended, Megan briefly worked for a small non-profit. However, she missed the large-scale impact she was able to make with CHG.
On her birthday, she saw that CHG had a Delivery Manager position open. It was a job that required knowledge in change management, finding solutions, and managing processes. In essence, it was a combination of all her previous experiences. Her former coworkers at CHG encouraged her to apply.
"Even after I left CHG, I'd still come back to visit at the building, and I kept in touch with a bunch of people over social media," said Megan.
That community is what Megan loves most about CHG. Even though she's working fully remotely, she explained that she still feels part of the CHG community.
Sometimes the perception is that boomerang employees made a mistake. Megan doesn't see it that way.
"There was a lot that I learned as a result, and it provided a lot of clarity. Plus, if I hadn't left CHG and ended up coming to Montana during a pandemic, I wouldn't have met my boyfriend, who I share a home with now with our dog. So, there are a lot of good personal reasons that came out of it."
Mitch Daley: Marketing writer to internal communications
Mitch Daley started at CHG by writing web job descriptions for the CompHealth job board for physicians. He had been working for CHG for three years when a friend at University of Utah's David Eccles School of Business recommended he apply for a marketing role there.
"I wasn't looking to leave the company," explained Mitch. "I really loved what I was doing. I just try and listen to the frequencies of the universe and when this opportunity came up, I thought maybe that means I need to try and grow and expand and get a different experience."
He had a great experience during the year that he was there, but it didn't feel like the right match in terms of Mitch's skills and the day-to-day aspects of the job.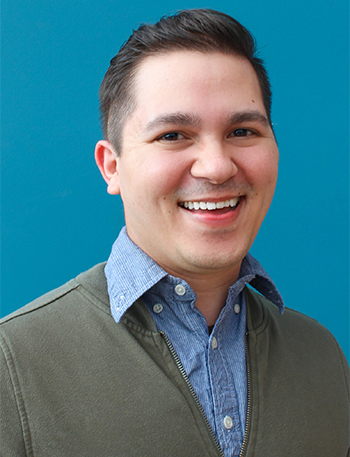 Mitch also felt like there wasn't as much opportunity to grow as there was at CHG.
"When I was at CHG, I had so many development opportunities," said Mitch. "But at the new role, there wasn't a plan to expand on my value and development. I just didn't have as good of self-worth in that position as I did when I was at CHG."
In December of 2021, some CHG employees reached out to Mitch to let him know that a position was open.
"I thought, I'm listening to the frequencies of the universe again. It was a life preserver that I didn't know that I needed."
Mitch explained that he immediately felt that sense of value in the interviews. Everyone recognized him and expressed how happy they were at the prospect of him joining the team again. Soon, he was offered and accepted a role on the corporate communications team, and he was officially a boomerang employee.
"It was as if those 14 months never really happened," said Mitch.
Gavin Hunter: Provider rep to Global Medical Staffing sales manager
Gavin Hunter started at CHG in 2005 and was there for 13 years. He went from a provider rep to a people leadership role before leaving for another opportunity. Gavin felt it was time to try something new, and he found a sales position for a communications technology company where the whole United States was his territory.
At the time, CHG had a benefit where if you leave the company but come back within six months, you return with the same benefit status as you were when you left. This benefit speaks to how many boomerang employees CHG has, and how much CHG welcomes them back. And for Gavin, knowing about that benefit kept him tied to CHG after he started his new role.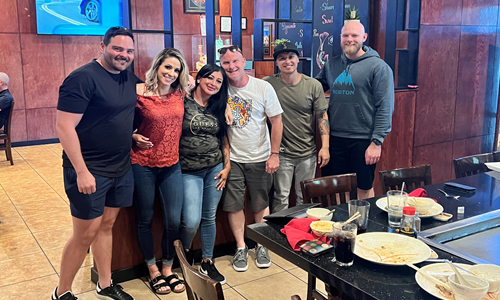 Gavin kept in touch with his CHG leader, and when he explained that his new job required much more travel than expected, his leader recommended he return to CHG.
Gavin was one of the faster boomerang employees; six months after he left, Gavin ended up in a new role with Global Medical Staffing, which excited him since it was a new business for him.
"It was almost starting everything from the ground up."
At his sales job, Gavin was traveling the country to the extent that sometimes, he'd see three cities in a week. But he also felt disconnected from the other people at the company — and his family. At CHG, he went into the office and mingled with his coworkers. And after 13 years, those coworkers had become family.
"I'm glad I came back. It's hard, it's a grind, but it's what we do, and I love the challenge. I think it's who I am now," said Gavin.
CHG Healthcare is currently hiring. If you're looking for a company where you can grow your career, be yourself, and have the flexibility you need for a better work/life balance, check out our open positions.